Cornelius, NC — Meraki Aesthetics and Company is thrilled to announce the newest addition to their team, Jenna Bolte, RN, a highly skilled and compassionate aesthetician who will be offering injectables to the practice's patients. With her impressive background and dedication to patient care, Jenna is set to make a significant impact on the lives of her patients.
Jenna Bolte brings with her a wealth of knowledge and experience. Her qualifications include a degree in health science and nursing from Berkshire Community College. She is also certified in the National Institute of Health Stroke Scale, Basic Life Support, and Advanced Life Support. Her passion for aesthetics is evident from her extensive training and dedication to learning new techniques and technologies.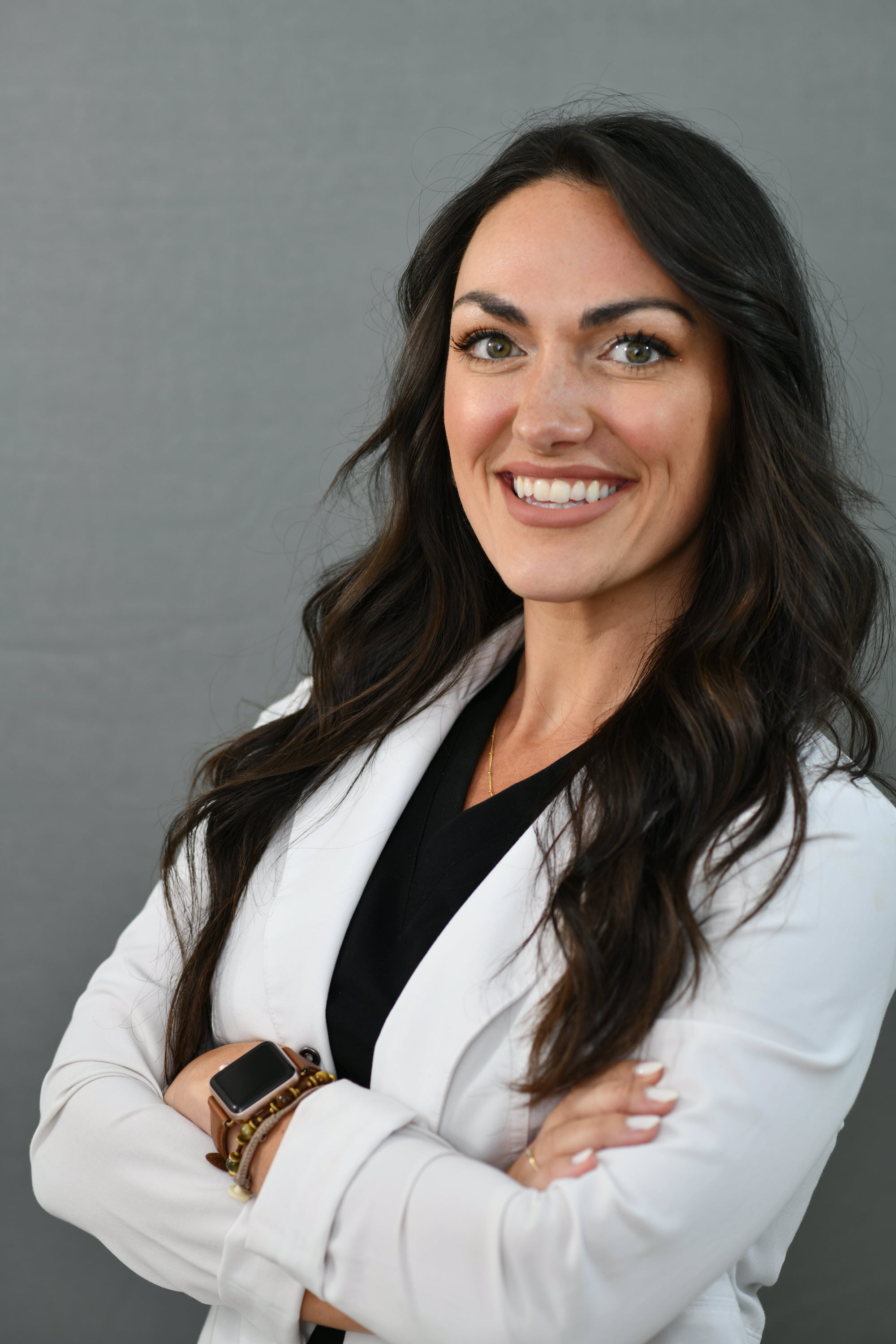 "We are thrilled to have Jenna Bolte as part of our growing family at Meraki," the Founder of Meraki Aesthetics and Company, Alexandria Kitchens NP-C, said. "Her dedication to education and patient care aligns perfectly with our mission of empowering our clients to embrace their natural beauty. I have no doubt that Jenna's expertise and warm demeanor will make her a valuable asset to our team and our mission to deliver authentic aesthetics for the True You."
Alexandria Kitchens established the practice with a vision of promoting self-love and helping individuals feel confident in their own skin. As a result, Meraki's commitment to excellence and personalized care has earned them a reputation as a premier med spa in the region.
"I'm excited to work beside such highly driven and kind women," said Jenna. "Every single one of us loves what we do, and I feel like it's what makes Meraki so special. We fill the office with happiness and support for each other and every patient who walks through the door. I mostly look forward to learning from my mentors at Meraki. I look up to them and am so proud of their work. I can't wait to learn their techniques while also incorporating my own."
Known for their unwavering dedication to education and innovation, Meraki goes above and beyond by incorporating the latest advancements and industry best practices into their services. To ensure the entire team is equipped with the latest knowledge and expertise, the practice invests in every staff member by regularly sending them to conferences and training sessions to stay updated on the ever-evolving landscape of the aesthetic field.
"I feel incredibly fortunate to have received training in Meraki's state-of-the-art technologies and services from my talented colleagues, as well as the opportunity to attend training sessions led by global experts," Jenna remarked. "It's this dedication to education and our genuine passion and enthusiasm that truly sets Meraki apart from other med spas. From the moment you step through our doors, you can sense the difference."
Jenna Bolte's extensive background in nursing and her deep connection to helping people make her a natural addition to the Meraki team. Her passion for self-care and her commitment to uplifting others align perfectly with Meraki's values and dedication to making a positive impact on their clients' lives.
Jenna and the whole Meraki team are taking appointments at their Cornelius office.
About Meraki Aesthetics and Company
Meraki Aesthetics and Company is a welcoming and relaxing med spa in Cornelius, North Carolina, that offers a wide range of aesthetic services to help clients enhance their natural beauty and boost their self-confidence. Founded by Alexandria Kitchens NP-C, the med spa prioritizes honest, personalized care and ongoing education for both patients and staff.
For more information about Meraki Aesthetics and Company and their services, please visit https://www.merakiaestheticsandco.com/.
###
For more information about Meraki Aesthetics and Company, contact the company here:

Meraki Aesthetics and Company
Alexandra Kitchens - Founder
(704) 327-3824
info@merakiaestheticsandco.com
19615 Liverpool Pkwy Unit B, Cornelius, NC 28031