Sanilast, a Salt Lake City disinfectant service, has made strides in creating less toxic cleaning products for commercial spaces. Get your Zetrisil treatment today to keep your business or office free of harmful germs. Try out their skin sanitizer as well as their surface sanitizer. Learn more at sanilast.com.
FOR IMMEDIATE RELEASE
Salt Lake City, UT, October 6, 2020 – Sanilast for your commercial sanitation needs, featuring Zetrisil. Zetrisil eliminates 99.9% of harmful germs within seconds of an application, without being as toxic as other substantial cleaners. How can it accomplish this?
"All of Sanilast's products contain a proprietary antimicrobial ingredient called Zetrisil that kills germs, bacteria, and viruses on contact and provides long-term protection," says Charlie Emery, Co-Founder of Sanilast, about their disinfection service. The protected surface continues to kill germs for up to 28 days!"
My-Shield, Sanilast's products that contain Zetrisil, keeps working long after it dries. You can even get a hand sanitizer product with Zetrisil that lasts on skin for up to 24 hours. You can use it on the go when you can't readily access soap and running water.
"This is the future of antimicrobial technology," said Emery. "Sanilast provides daily germ defense for your family. Our skin & surface sanitizers are formulated to kill the toughest germs for longer, without harsh chemicals."
Sanilast has two modes of service: response and prevent. This means that you can either call them in for an emergency one-time treatment or you can hire them on for a monthly, on-going service.
With Sanilast, you receive a guarantee that they are:
– Faster than other services with their 24/7 emergency response services
– Cheaper than their competitors
– Using better products
Whether you are a part of a hospital or business that needs help, it is possible to prevent infection from harmful germs and bacteria.
"Every year in the United States, hospital infections cause more deaths than AIDS, car accidents, and breast cancer combined," said Emery. "Additionally, between 5-10% of all patients admitted to the hospital will develop an infection during their stay. Nursing homes are even more susceptible, averaging an annual 20% infection rate. This information is incredibly significant since many hospital-related infections can be prevented by proper cleaning and sanitizing measures."
You should invest in Sanilast for its disinfectant services. Customers are happy to validate Sanilast's services. Sanilast employees were described by their customers as professional, courteous, and thorough with a five-star rating for their services.
Contact Sanilast for a premium office disinfection service Salt Lake City today. Learn more at sanilast.com.
About Sanilast: Sanilast is a disinfectant service for businesses and offices in the local area of Salt Lake City. Most sanitization companies out there don't offer sustained protection against bacteria and viruses. Our products leave an invisible protective barrier that helps kill bacteria and viruses on contact for up to 28 days. Our products have over a decade of research and studies to back their efficacy and safety. Not only are our products safe for humans and pets but they are completely non-toxic, earth-friendly and because they kill mechanically they don't create the potential of superbugs. We are community-driven and put 10% of all our profits back into our community. Call us today to schedule a risk-free quote.
Contact Information:
Name: Tyler Dickman
Organization: Sanilast
Address: 3939 S Wasatch Blvd. #8 Salt Lake City, Utah 84124
Phone: (801) 436-7528
Website: https://www.sanilast.com/
Email: sales@sanilast.com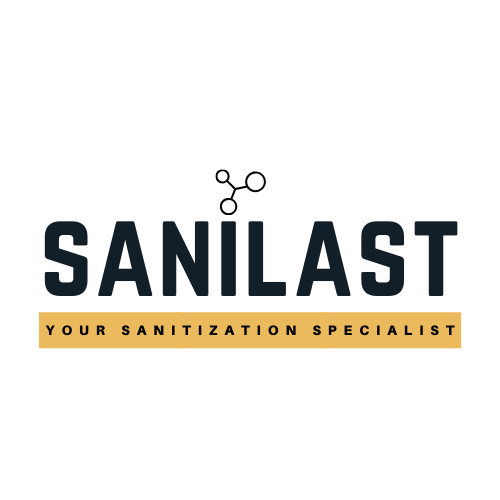 Originally Posted On: https://syndication.cloud/sanilast-provides-safer-alternatives-to-other-toxic-cleaning-products/