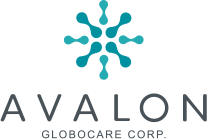 Thinly traded Avalon GloboCare (NASDAQ: ALBT) stock is worthy of consideration, and savvy investors appear to be doing just that. In fact, shares moved more than 5% higher last week, touching $0.38 on higher-than-normal volume. By the way, calling ALBT shares "thinly traded" doesn't imply that they are entirely under the radar. They certainly aren't, as the average three-month volume before risk-off markets shows shares exchanging hands at over 200,000 per day. So, while ALBT isn't a biotech investment secret in many respects, its value proposition may present a timely opportunity while investors are still looking elsewhere to park their money.
Remember, innovative biotech never goes out of style. Thus, while investments may ebb and flow with broader market sentiment, good companies - especially those developing new pathways to treat patients - should always remain on investors' radars to catch value disconnects as they arise. Generally, those early to the trade get the best results since they capitalize on catching bottoms rather than tops. At roughly $0.33 a share and 69% off 52-week highs, current prices may be exposing that opportunity. (* price of $0.33 on 12/9/2022, 02:06pm EST, compared to $1.07 on 12/27/2021)
There are several factors supporting the idea that ALBT's valuation may be far less deserving of the hit taken. While most small and microcap biotech companies haven't been spared from recent market volatility, a case can be made that when weak sentiment takes an entire sector lower, potentially massive opportunities become exposed. For many reasons, ALBT is one of them.


Video Link: https://www.youtube.com/embed/rDadlsbAmJk
Developing Better Treatments With Innovative Science
A timely consideration could be warranted not only because share prices are lower, but because ALBT is advancing compelling science, acquiring assets, and leveraging its NASDAQ listing to attract institutional investment. In fact, it's that combination that makes ALBT attractive. Adding to that presumption is that Avalon, as a clinical-stage, vertically integrated company, has established itself as a leading CellTech bio-developer already advancing and empowering innovative, transformative immune effector cell therapy, exosome technology, and other cell-therapy-related companion diagnostics. That's not all they do.
Avalon also provides strategic advisory and outsourcing services that facilitate clients' growth and development, enhancing their competitiveness in healthcare and CellTech industry markets. Its subsidiary structure adds additional value, which integrates unique verticals from innovative R&D to automated bioproduction and accelerated clinical development. That ability has made Avalon an established, leading, and respected player in cellular immunotherapy (including CAR-T/NK), exosome technology (ACTEX™), and regenerative therapeutics.
That differentiation is an asset that's enabled ALBT to make significant progress in advancing its scientific and clinical programs focused on immuno-oncology and cellular medicines. While the target market is potentially lucrative, it's made more attractive by ALBT's goal of addressing the unmet needs of patients by utilizing innovative technologies that transform cellular therapy and regenerative medicine. 
In other words, they want to treat conditions that need attention, opening the door to fast-track and Orphan designations that could expedite clinical trials and approval considerations. That mission could be further fueled by ALBT's partnerships with world-renowned research centers and universities that are helping to develop the company's cutting-edge research and accelerate its proprietary and innovative research, bio-process development, clinical programs, and product commercialization.
Partnerships Advancing Immunotherapy
One of those collaborations is with the University of Pittsburgh Medical Center (UPMC) to develop new cancer immunotherapy approaches and streamline manufacturing processes. The intent is to do more than bring effective treatments to markets; these powerful cancer treatments are designed with a rapid bio-manufacturing time (1-2 days instead of weeks), which could get therapeutic benefits to patients faster than ever.
They also have a research partnership with the University of Natural Resources and Life Sciences (BOKU) in Vienna, Austria. That collaboration is progressing, intending to co-develop a novel, cell-free, in-silico system that would expand Avalon's ability to design and produce novel cell membrane proteins, including receptors found on the surface of immune and cancer cells that function in cell signaling - both critical drug targets. This system also provides Avalon with an efficient tool to screen and optimize potential therapeutic targets.
Avalon has also co-developed and jointly filed a patent with BOKU on a novel S-layer coated emulsome technology (SLET) platform for next-generation, targeted drug delivery and cellular immunotherapy applications. Avalon believes this novel SLET platform will help accelerate the development of Avalon's mRNA-based Flash-CAR™ and other cellular therapy programs.
It's believed that targeted delivery of mRNA into immune effector cells using SLET can open the door to a new generation of cancer immunotherapy and other applications, including targeted drug delivery and therapeutics, vaccine development, in vitro diagnostics, and cellular medicines. There's more than traditional approaches to treatment in play.
Empowering Artificial Intelligence In Medicine
In June, Avalon GloboCare announced a new study applying artificial intelligence (AI) enhanced protein design "QTY Code" technology, a novel treatment method expected to accelerate the development of therapeutic monoclonal antibodies to treat cancer.
According to ALBT, this approach is considerably different from others. It demonstrates a new method for quickly predicting the design of so-called "water-loving" or hydrophilic variant structures of the 14 glucose transport membrane proteins in cells. That's important because it allows researchers to study these glucose membrane transport proteins more easily in water. Impressive results were published on June 27, 2022, in QRB Discovery, a peer-reviewed research journal of biological function, structure, and mechanism.
The publication highlighted the collaborative effort showing that the QTY code demonstrated a novel method for quickly predicting the structures of water-soluble versions of glucose transporter proteins, which are important in cancer. That discovery is relevant as these proteins are difficult to study and, so far, poorly understood. What is known is that these transport proteins, especially those that regulate glucose, play a vital role in cancer growth. 
Thus, tapping into how they work can accelerate researchers' understanding of these proteins and the development of antibodies against them to treat cancer. That discovery indeed has value, which can benefit ALBT directly in its trials or through other collaborative relationships, including partnerships and licensing opportunities.
As it moves quickly on several fronts, the company has no plans of slowing down.
Acquisitions Fuel Accretive Growth 
In November, ALBT announced signing a definitive acquisition agreement to acquire a 60% interest in Laboratory Services MSO, LLC, a premier reference laboratory. That deal allows ALBT to utilize and help monetize a broad portfolio of diagnostic tests, including drug testing, toxicology, and an array of test services, from general bloodwork to anatomic pathology and urine toxicology.
The better news - revenues are already being generated from services including STAT blood testing, qualitative drug screening, genetic testing, urinary testing, sexually transmitted disease testing, and more. For those unfamiliar, Laboratory Services has an excellent reputation for customer service and fast turnaround times in the industry, having completed over 600,000 tests since its inception. Better still, from an ALBT investor's perspective, Laboratory Services operates with 2021 unaudited annual revenue in excess of $25 million and continues to generate significant income through two locations in California.
Terms of the deal call for cash and stock, which has put pressure on the shares. However, declines appear to be exasperated by market sentiment, with investors following herd mentality instead of recognizing the immediate value added. The acquisition is expected to close in 30 days, subject to a 90-day right of extension by Avalon.
Incidentally, the downside from current levels may be limited once investors become familiar with the terms of the deal. Notably, a $5 million private placement in its Series A preferred stock has already been completed. An additional $10 million is expected to be raised and will be completed soon on similar terms using shares restricted from trading for nine months. Thus, while pressure may have been warranted on initial dilution, it's baked-in news at this point. 
Be Optimistic, ALBT Leadership Certainly Is
Once markets clear turbulence, investors may pay more attention to how significant this deal can be. David Jin, M.D., Ph.D., President and Chief Executive Officer of Avalon, thinks it is, saying, "This is a transformative acquisition for Avalon as it brings significant revenue and positive cash flow and is expected to be highly accretive to earnings while adding strong clinical synergies to the existing Avalon portfolio. Laboratory Services has an impressive history of growth and is an established leader within the highly fragmented market for lab testing and services. Laboratory Services' diagnostic business is highly synergistic with our existing precision companion diagnostic business and cellular technology platforms."
While he didn't say it, he should have: joining forces with Laboratory Services is rooted in a common culture and commitment to putting the patient's needs first. Moreover, the two can work together as a one-stop shop for most clinical testing and, just as importantly, leverage the combination of established infrastructures, resources, and cutting-edge diagnostic and immune-therapy platforms to become one of the most valuable contributors to the rapidly growing diagnostics industry.
All told, at just $0.35 a share, that promise and potential are currently absent from any prudent valuation. But, as is often the case, that's not entirely bad news. It presents a potential opportunity, and with markets looking for direction and investors buying into a promise, taking advantage of an undervalued Avalon GloboCare stock price may be a wise consideration. Few microcap companies have the opportunity to lean into an expected $25 million in sales. Avalon does, however - and by extension, so do its investors.
Disclaimers: Shore Thing Media, LLC. (STM, Llc.) is responsible for the production and distribution of this content. STM, Llc. is not operated by a licensed broker, a dealer, or a registered investment adviser. It should be expressly understood that under no circumstances does any information published herein represent a recommendation to buy or sell a security. Our reports/releases are a commercial advertisement and are for general information purposes ONLY. We are engaged in the business of marketing and advertising companies for monetary compensation. Never invest in any stock featured on our site or emails unless you can afford to lose your entire investment. The information made available by STM, Llc. is not intended to be, nor does it constitute, investment advice or recommendations. The contributors may buy and sell securities before and after any particular article, report and publication. In no event shall STM, Llc. be liable to any member, guest or third party for any damages of any kind arising out of the use of any content or other material published or made available by STM, Llc., including, without limitation, any investment losses, lost profits, lost opportunity, special, incidental, indirect, consequential or punitive damages. Past performance is a poor indicator of future performance. The information in this video, article, and in its related newsletters, is not intended to be, nor does it constitute, investment advice or recommendations. STM, Llc. strongly urges you conduct a complete and independent investigation of the respective companies and consideration of all pertinent risks. Readers are advised to review SEC periodic reports: Forms 10-Q, 10K, Form 8-K, insider reports, Forms 3, 4, 5 Schedule 13D. For some content, STM, Llc., its authors, contributors, or its agents, may be compensated for preparing research, video graphics, and editorial content. STM, LLC has been compensated up to ten-thousand-dollars cash via wire transfer by a third party to produce and syndicate content for Avalon GloboCare Corp.. for a period of two weeks. As part of that content, readers, subscribers, and website viewers, are expected to read the full disclaimers and financial disclosures statement that can be found on our website.
The Private Securities Litigation Reform Act of 1995 provides investors a safe harbor in regard to forward-looking statements. Any statements that express or involve discussions with respect to predictions, expectations, beliefs, plans, projections, objectives, goals, assumptions or future events or performance are not statements of historical fact may be forward looking statements. Forward looking statements are based on expectations, estimates, and projections at the time the statements are made that involve a number of risks and uncertainties which could cause actual results or events to differ materially from those presently anticipated. Forward looking statements in this action may be identified through use of words such as projects, foresee, expects, will, anticipates, estimates, believes, understands, or that by statements indicating certain actions & quote; may, could, or might occur. Understand there is no guarantee past performance will be indicative of future results. Investing in micro-cap and growth securities is highly speculative and carries an extremely high degree of risk. It is possible that an investors investment may be lost or impaired due to the speculative nature of the companies profiled. 
Media Contact
Company Name: STM, LLC.
Contact Person: Michael Thomas
Email: contact@primetimeprofiles.com
Phone: 917-773-0072
Country: United States
Website: https://primetimeprofiles.com/