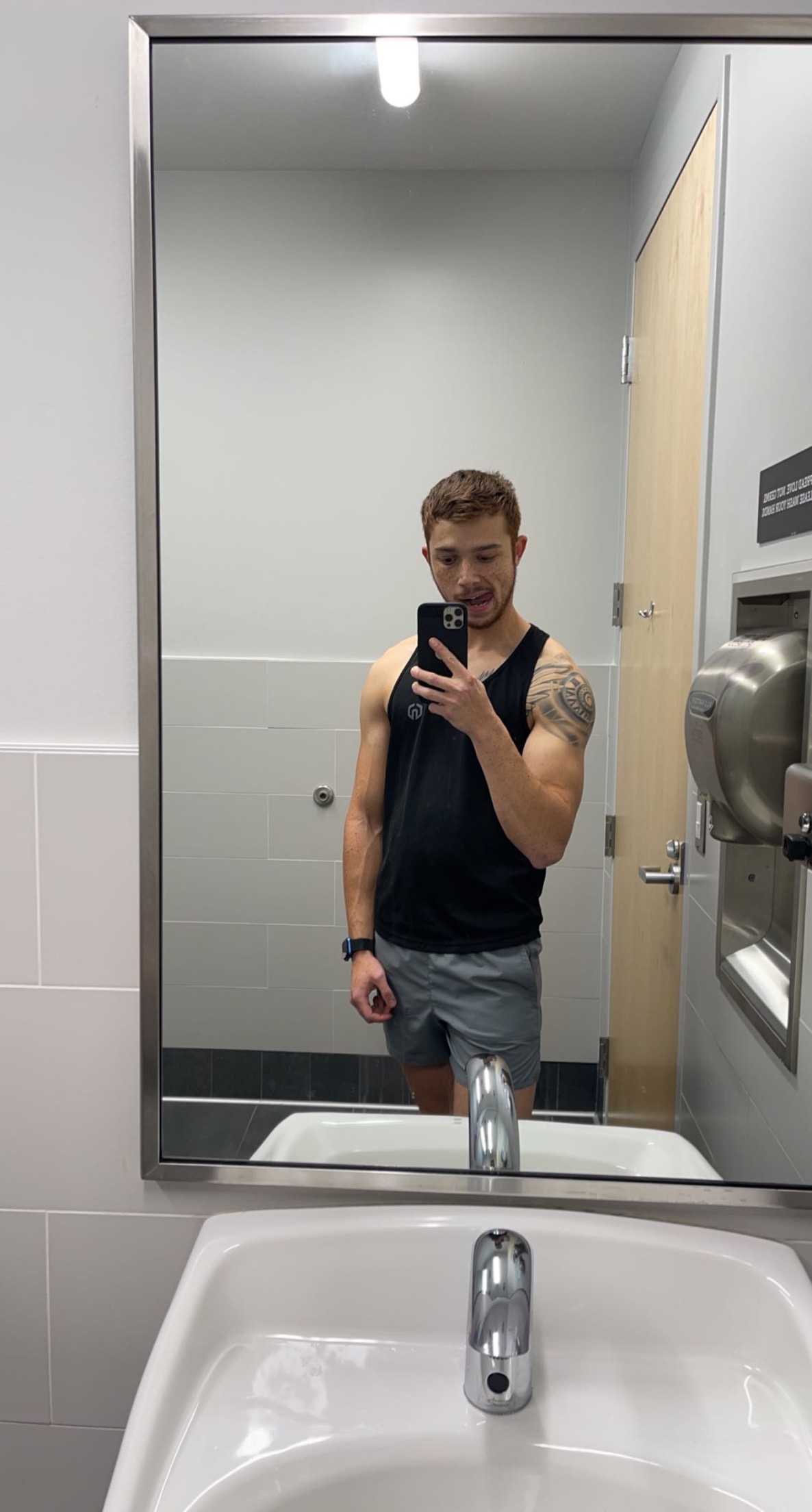 His extensive skill set encompasses entrepreneurship, options trading, bodybuilding, and pianism. A native of Hebron, Indiana, Lazzaroni has grown up in a small town where he has been an important part of the close-knit community.
 From a young age, he has been self-sufficient and determined to succeed, overcoming numerous obstacles that life has thrown his way. Despite the adversities, Lazzaroni has always remained positive and focused, turning every challenge into an opportunity for growth.
Lazzaroni has a remarkable ability to ask the right questions and read people's emotions accurately. This keen sense of observation has helped him gauge one's knowledge about the subject at hand, making him an astute entrepreneur and options trader. He has an in-depth understanding of human psychology and knows how to make informed decisions without letting emotions cloud his judgment. Lazzaroni views himself as a man of action, a DIY person, and a go-getter in life. These attributes have allowed him to achieve financial freedom at a young age, a goal he has been relentlessly pursuing. Lazzaro ni's world and deeds are revolving around his personally framed quotes which not only inspire him but govern his aura:-
I am seeking to promote the importance of Mind, Body, Spirit, and Balance.
To every cause in life, there is an effect behind it, which will dictate your future.
High standards protect you from low-quality experiences.
Learn to avoid comfort, and complacency, and take risks. One of those risks will eventually bring fruition.
Due diligence is key to success.
Time is money. Money is time. The importance of this statement means the same forward or backward.
Don't be afraid to ask a lot of questions in life, it will only broaden your understanding and range of knowledge.
Don't only listen to one source of knowledge to form or make a decision, always research thoroughly. This will provide the best outcome for every decision you make in life.
Your network is your net worth. Life is all about what you know and who you know.
Achieving success by yourself leads to loneliness, why don't you let your boys and family eat too?

One of Lazzaroni's passions is bodybuilding, and he has made it his mission to be in the best physical shape every day. He understands the importance of a healthy mind and body, and he strives to maintain a balanced lifestyle that promotes overall well-being. He is a true inspiration for others who aspire to achieve similar physical goals.
Lazzaroni's drive to achieve success has also led him to pursue a career in pianism. He is a self-taught pianist who has an innate talent for music. His passion for the piano has allowed him to create beautiful compositions that showcase his musical prowess. Lazzaroni's dedication to his craft is evident in his performances, and he has become an accomplished musician.
In addition to his pursuits, Lazzaroni values the importance of family and community. He is grateful to the Fierro and Cummins families, who have shown him endless love and affection over the years, treating him like a member of their own family. He considers them his second family and has a deep appreciation for their support and encouragement. Raul Fierro, the oldest son of the Fierro family, has been an inspiration to Lazzaroni, especially in his bodybuilding journey. Raul is a 2nd Lieutenant Infantry Officer serving in the United States Marine Corps, and his younger brother Colin is currently pursuing a bachelor's degree in Criminal Justice. Lazzaroni considers both brothers to be his brothers, and they spend a lot of time together lifting at the gym, going out, and taking vacations. The Instagram handles of Raul and Collin is @raul_fi3rro and @colin_f3rro_v2.
Lazzaroni's love for real estate has also been a driving force in his life. He has a vision of owning and controlling a vast portfolio of rental properties, which he views as a key component of his financial freedom. He has a passion for technology, art, firearms, and musicians, which he enjoys in his free time.
In conclusion, Bobby Lazzaroni is a remarkable individual who possesses an impressive range of skills and talents. He is an inspiration to others, demonstrating the importance of hard work, determination, and perseverance in achieving one's goals. Lazzaroni's philosophy on life emphasizes the significance of mind, body, spirit, and balance, which he believes are the keys to a fulfilling life. His achievements in entrepreneurship, options trading, bodybuilding, and pianism serve as a testament to his resilience and dedication. Bobby Lazzaroni is a true Renaissance man who continues to inspire those around him with his unwavering commitment to excellence.
Media Contact
Company Name: HYPE PR
Email: Send Email
Country: United States
Website: www.hypekoolar.com