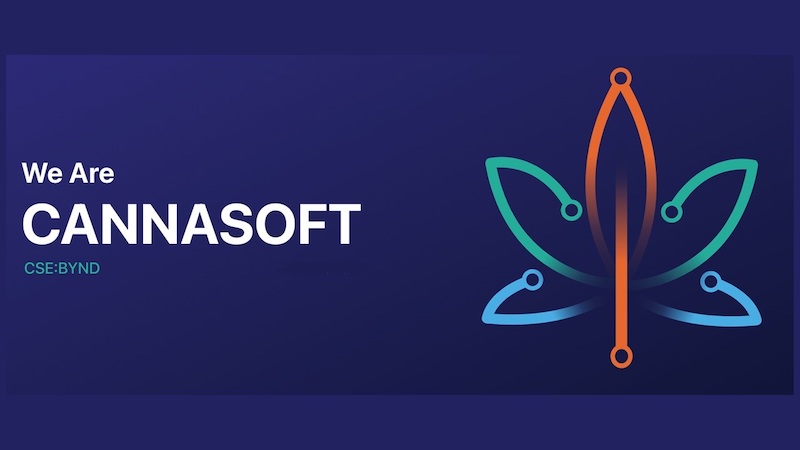 (Sponsored on behalf of BYND Cannasoft)
BYND Cannasoft Enterprises' (NASDAQ: BCAN) (CSE: BYND) micro-cap share price does more than expose a valuation disconnect; it presents a compelling investment opportunity. And targeting a niche opportunity within the global artificial intelligence market, expected to reach $1.5 trillion by 2030, a significant one at that. In fact, after the massive runs by sector leaders Advanced Micro Devices (NASDAQ: AMD), NVIDIA (NASDAQ: NVDA), and Palantir (NASDAQ: PLTR), taking advantage of the under-the-radar companies that are getting their footing in this booming sector may provide the best opportunity to catch similar triple-digit-percentage gains. 
Of course, picking the right emerging companies matters. Gone are the days when a keyword in a company name, like CBD, could attract thousands of investors and generate millions in market cap. Investors learned their lesson from that spectacle. Today, investors are not only wiser but demand substance before investing in companies, especially those with micro-cap valuations. That's a good thing. 
Advancing a mission backed by product, pipeline, and IP strength helps mitigate risk. It also justifies premium market caps from multiples valuing forward-looking potential. BCAN checks those boxes. Moreover, after a recent decline in price, resulting from a successful $2.6 million capital raise that puts BCAN in its best-ever position to expedite an ambitious 2023 agenda, current share prices may not accurately reflect the near- and long-term potential inherent to this innovative niche-focused company.
Capitalized To Seize On Niche AI-Empowered Opportunities
Keep in mind that investors paid over double BCAN's current $1.30 price just two weeks ago, with a baseline of over $3.25 holding firm since June. What happened? Like most micro-cap raising capital, BCAN sold shares at a discount to close its recent underwritten public offering. More specifically, they sold them at $1.50, roughly 15% higher than current levels, with no warrants mentioned. In other words, investors, most likely accredited or institutional, recognized value at higher prices. 
Rightfully so. BYND Cannasoft is ideally positioned to tap into a sensual wellness product sales opportunity forecast to reach $62.32 billion by 2030. But not more of the same. BCAN targets revenue-generating potential from AI-empowered, interactive wearables and technology that can revolutionize the sector. And BCAN is doing more than seizing opportunities; it's building an IP portfolio that could keep the direct competitive landscape relatively thin. That's a value driver in and of itself. Moreover, considering that only about nine million shares trade in its public float, according to MarketWatch, the upside potential generated from expected milestones reached, especially concerning preserving its market share, could be considerable and accrue quickly. 
Keep this in mind, too. According to Yahoo! Finance*, insiders own over 64% of the outstanding stock. That aligns management and insider interests with common shareholders. Better still, based on recent positive news on patent applications, it's unlikely those shares will be separated from them anytime soon. (*data on 7/24/23, Yahoo! Finance) 
Monetizing A Potent IP Portfolio Arsenal
In other words, an already small float and tightly held shares could create a supply and demand imbalance that favors LONG side investors. And with milestones that can become catalysts, that dynamic is more than likely; it's probable. That includes value inherent to BCAN's recently filed Patent Cooperation Treaty (PCT) application for their EZ-G, a game-changing device utilizing AI and sensors to provide a more sensual user experience. A positive update on that application could unleash significant upside potential, noting it could be a first-to-market product in an emerging category.  
Remember, early movers are generally the best rewarded for supporting higher valuations. Modeling for higher BCAN prices would be no exception, especially with the AI-powered adult products market already presenting multi-billion dollar revenue potential and, as significantly, BCAN positioning itself as a leading sector player with IP-protected competitive advantages over later entrants. While already impressive, BCAN's IP arsenal is getting more robust. 
Earlier this year, the company announced that in addition to the US Provisional Patent Application, 63/297,009 filed, they filed a full-scale PCT application PCT/IL2023/050016. The PCT application is based on its prototype of the EZ-G device, which is currently under development. The applications cover its EZ-G device's monitoring and controlling aspects, with further claims priority from the US Provisional application covering device design and structure. The company believes that besides potentially treating annoying phenomena in the female reproductive system, the EZ-G device's technological advancements will provide other benefits to heighten the user experience. 
Product And Technology Differences Are Advantages
It's certainly different. The EZ-G device prototype uses innovative sensors to monitor pressure, temperature, conductivity, and heart rate to determine what enhances users' gratification. It then leverages artificial intelligence to transmit and receive data from those sensors related to conditions of the user's organs, including pressure variations due to muscle contraction. That's not all; the EZ-G prototype includes a Bluetooth component for controlling the device via an app installed on a smartphone or other portable device that collects user information about preferences to generate custom programs that are uploaded to the secured cloud, with the combined technology and product functionality supporting a positive user experience.
But BCAN is more than just focused on user experience. They want to increase shareholder value, too. Targeting a multi-billion-dollar sensual wellness opportunity could lead to achieving that goal. That pathway is being paved by its device leveraging AI and machine learning algorithms to control its operational parameters based on the user's physiological data. It also records real-time user experience monitoring through integrated sensors, with its patent application covering claims that use AI to store user preference data, allowing it to learn general and current operation preferences. By collecting data on responses to different operation parameters, the power of AI streamlines its operation to provide a personalized and optimized experience for each user. Notably, the applications can benefit users outside of medical treatment.
In fact, milestones reached support various interests. More specifically, BCAN's groundbreaking EZ-G device could revolutionize specific uses of innovative sensors to treat multiple health and wellness conditions by delivering low concentrations of CBD oils, including hemp seed oil and other natural oils, to address specific women's health issues. During laboratory testing, BCAN conducted comprehensive experiments evaluating the functionality and performance of the integrated sensors, which detect indicators such as temperature, heart rate, and contractions.
That work led to the development of its capacitive sensor, which has demonstrated its ability to accurately detect the presence or absence of liquid, with the means to regulate the flow of oil or lubricating fluid during operation. These milestones now position BCAN toward human trials involving focus groups across different age groups.
A Valuation Disconnect Worth Seizing 
Combining the sum of its parts, BCAN's totality of interests, including target market, product, and IP strength, exposes a compelling value investment opportunity. And from a forward-looking perspective, that proposition is even more pronounced. Remember that BCAN is helping change a sector, not contributing to the millions of products saturating the markets. Its technology, uniquely fueled by AI, could be a game-changer for millions. If so, more than client satisfaction will be delivered, shareholder value will also increase.
Considering that the connected devices market in its sector already presents a $9 billion opportunity, that's not an overly aggressive presumption. And that's at today's levels. Moving forward toward 2030, the revenue-generating potential inherent to BCAN's mission is expected to more than double, putting the company in the right market at the right time. Even better, it has the right products and technology to seize that growth. That combination does more than facilitate a pathway for significant near- and long-term growth for itself; it creates a case for investment consideration too appealing to ignore.
Disclaimers: Shore Thing Media, LLC. (STM, Llc.) is responsible for the production and distribution of this content. STM, Llc. is not operated by a licensed broker, a dealer, or a registered investment adviser. It should be expressly understood that under no circumstances does any information published herein represent a recommendation to buy or sell a security. Our reports/releases are a commercial advertisement and are for general information purposes ONLY. We are engaged in the business of marketing and advertising companies for monetary compensation. Never invest in any stock featured on our site or emails unless you can afford to lose your entire investment. The information made available by STM, Llc. is not intended to be, nor does it constitute, investment advice or recommendations. The contributors may buy and sell securities before and after any particular article, report and publication. In no event shall STM, Llc. be liable to any member, guest or third party for any damages of any kind arising out of the use of any content or other material published or made available by STM, Llc., including, without limitation, any investment losses, lost profits, lost opportunity, special, incidental, indirect, consequential or punitive damages. Past performance is a poor indicator of future performance. The information in this video, article, and in its related newsletters, is not intended to be, nor does it constitute, investment advice or recommendations. STM, Llc. strongly urges you conduct a complete and independent investigation of the respective companies and consideration of all pertinent risks. Readers are advised to review SEC periodic reports: Forms 10-Q, 10K, Form 8-K, insider reports, Forms 3, 4, 5 Schedule 13D. For some content, STM, Llc., its authors, contributors, or its agents, may be compensated for preparing research, video graphics, and editorial content. STM, LLC has been compensated by TD Media on behalf of BYND Cannasoft Enterprises, Inc..up to four-thousand-dollars cash via wire transfer to produce and syndicate content for BYND Cannasoft Enterprises, Inc. for a period of two weeks ending on 08/06/23. As part of that content, readers, subscribers, and website viewers, are expected to read the full disclaimers and financial disclosures statement that can be found on our website. The Private Securities Litigation Reform Act of 1995 provides investors a safe harbor in regard to forward-looking statements. Any statements that express or involve discussions with respect to predictions, expectations, beliefs, plans, projections, objectives, goals, assumptions or future events or performance are not statements of historical fact may be forward looking statements. Forward looking statements are based on expectations, estimates, and projections at the time the statements are made that involve a number of risks and uncertainties which could cause actual results or events to differ materially from those presently anticipated. Forward looking statements in this action may be identified through use of words such as projects, foresee, expects, will, anticipates, estimates, believes, understands, or that by statements indicating certain actions & quote; may, could, or might occur. Understand there is no guarantee past performance will be indicative of future results. Investing in micro-cap and growth securities is highly speculative and carries an extremely high degree of risk. It is possible that an investors investment may be lost or impaired due to the speculative nature of the companies profiled.
Media Contact
Company Name: STM, LLC.
Contact Person: Michael Thomas
Email: contact@primetimeprofiles.com
Country: United States
Website: https://primetimeprofiles.com/