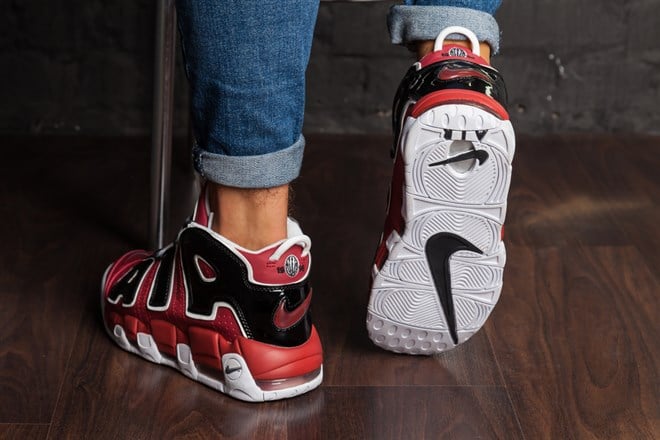 Nike, Inc's (NASDAQ: NKE) FQ3/CQ1 surprise isn't all that surprising, given results from others in the industry. Retailers like Dick's Sporting Goods (NASDAQ: DKS), Hibbett Inc. (NASDAQ: HIBB), and Academy Sporting Goods and Outdoors (NASDAQ: ASO) all reported solid results with strength in most verticals, including shoes. Shoe-specific names like Footlocker, Inc  (NYSE: FL) reported strong results driven by inventory selection that can be attributed to efforts within the industry.
That is backed up by results from names like On Holdings (NASDAQ: ONON), which reported solid sales and margin expansion, news that drove the stock higher by 25%. The takeaway is that Nike's results are promising, great even, but there were expected, and headwinds continue to blow. What this means for investors is a pullback in prices that will turn into a buying opportunity; the question is when? 
Nike, Inc Had A Good Quarter, But … 
Nike had a great quarter and is in no danger, but the Q4 results may not be enough to get this stock significantly higher. The $12.39 billion in revenue is up 14% and beat the Marketbeat.com consensus expectation but is underpinned by increased promotional activity. On a segment basis, NikeDirect grew by 17% reported and 22% on an FX-neutral basis. This was driven by a 20% increase in Digital sales and evidence the DTC strategy is working.
Those sales were offset by a 12% increase in wholesales, also impacted by FX headwinds. On a regional basis, NA, EMEA and APLA grew by double-digits and were offset by an 8% decline in China. The decline in China is due to COVID restrictions.  
The margin news is good but also tainted by YOY declines. The gross margin declined by 330 basis points on higher promotional activity, markdowns, costs and foreign exchange offset by internal improvement. SG&A expenses also increased, leaving the GAAP earnings down 9% compared to last year.
This includes a 2.8% decline in share count, which is more significant than it looks. Net income is down 11%, and headwinds are not expected to decline. The FX market will be volatile due to inflation and central bank posture worldwide; inventory is still up, although mainly due to higher costs, and costs are still rising. 
Nike Capital Returns May Slow Soon 
Nike is a known share repurchaser and dividend grower with a long history of increases. The company is on the verge of Dividend Aristocrat status and can achieve it, but it may have to slow down on repurchases. The payout ratio is low at 38% of earnings, but repurchases are triple that amount, and when added to capital expenditures, the cash balance is in decline.
Total cash fell by 20% compared to last year, leaving the company with $10.8 billion. That's enough to sustain a few more quarters, but how long? 
The analysts are happy with what they see in the report but take this with a grain of salt. Marketbeat's analyst tracking tools have picked up 13 new reports since the release, and the activity is mixed. There are more price target increases than decreases and even an upgrade to Outperform/Overweight, but the consensus price target is marginally higher than the price action.
The consensus is trending higher, but at $135.50, it's down compared to last year and below resistance at $140. At best, this stock could reach the top of its range near the $140 level, but that level will probably cap gains until there is more clarity in the economy and the growth outlook.