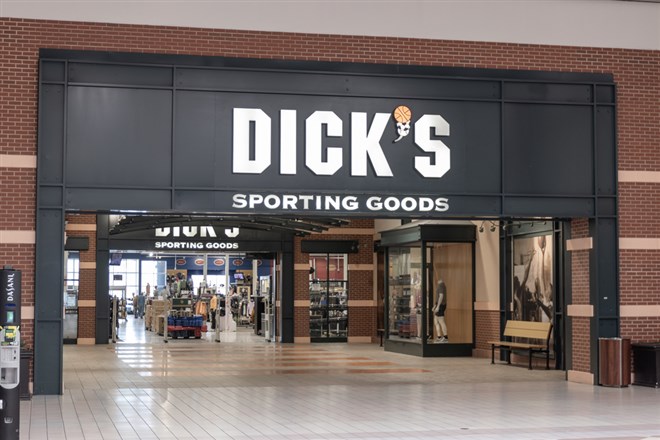 Dick's Sporting Goods (NYSE: DKS) has not been an easy stock for investors to hold over the past 2 years, but that is changing. The COVID bubble, the bubble bursting, and the expectation that retailers like Dick's Sporting Goods would suffer are primarily to blame. Patient investors were rewarded with reliable dividends, share repurchases, and even a special dividend late in 2021.
Today, the company reported results, guidance, and a dividend increase that have made the waiting even more worthwhile and opened up a new opportunity. This stock is a high-yield value, trading at only 10X the high end of its earnings outlook and paying what now amounts to a 3.0% dividend yield. 
Dick's Sporting Goods Is An Interesting Value Play
Dick's dividend and valuation are favorable compared to direct peers such as Hibbet, Inc (NASDAQ: HIBB) and Academy Sports and Outdoors (NASDAQ: ASO). Those stocks trade at a lower valuation but pay lesser dividends, and their results show Dick's is clearly out of their league. Hibbett, Inc had a tepid quarter regarding the analyst's expectations and issued tepid guidance while Academy Sports and Outdoors, which has yet to report for Q4, is only expected to produce flat results on a YOY basis.
Academy did increase its dividend, coincidently on the same day as Dick's, but only by 20%, giving a forward yield of 0.6%. Compared to other retailers, Dick's offers some interesting possibilities. 
The closest comparison regarding value and yield is Footlocker (NYSE: FL). Footlocker trades at 10X earnings and pays more than 3.0%, but is Dick's business comparable? Footlocker and Dick's have some overlap, but Dick's is far more diversified in its product lines and customer base.
Diversified retailers like Walmart (NYSE: WMT), Target (NYSE: TGT), and Tractor Supply Company (NASDAQ: TSCO) trade 19X to 23X their earnings but pay slightly lower dividends. The takeaway is that Dick's could be in for a multiple expansion given its business's nature, apparent strength, and high-yielding payout. Expanding 2 to 5 handles would put in at the low end of the price-multiple range for a diversified retailer with a dividend in-line with the group. 
Dick's Pack's A Punch With Q4 Results 
Dick's Q4 was stellar, with record revenues of $3.59 billion up 7.2% versus last year and 40 basis points better than the Marketbeat.com consensus estimate. The strength was driven by a 5.3% increase in comp sales compounded by store growth. The company reported a decline in the margin, which was expected.
The margin came in well above the consensus and left the GAAP and adjusted earnings well above expectation. The $2.93 in GAAP earnings is down from last year's $3.64 but beat by a nickel and also came with other good news. 
The company is guiding for a robust 2023 and is expecting margin improvement. The company did not give a target for revenue but is expecting adjusted earnings of $12.80 to $13.80. This includes a $0.20 tailwind from an extra 53rd accounting week but still outpaces the Marketbeat.com consensus estimate by $0.57 at the low end of the range.
The balance sheet offers no red flags, and the dividend appears safe. The cash balance fell but is offset by an increase in inventory, and there was a significant debt reduction. Share repurchases slowed in the quarter but can also be expected to continue as there is $1.4 billion left under the current authorization. 
The Technical Outlook: Dick's Sporting Goods Ready For New Highs
The price action in DKS shares is up more than 5% on the Q4 news and guidance. The move has the market trading near the current all-time high level and on track to move up to a new high. The question is if the market can hold that high. If so, this stock could easily continue higher.