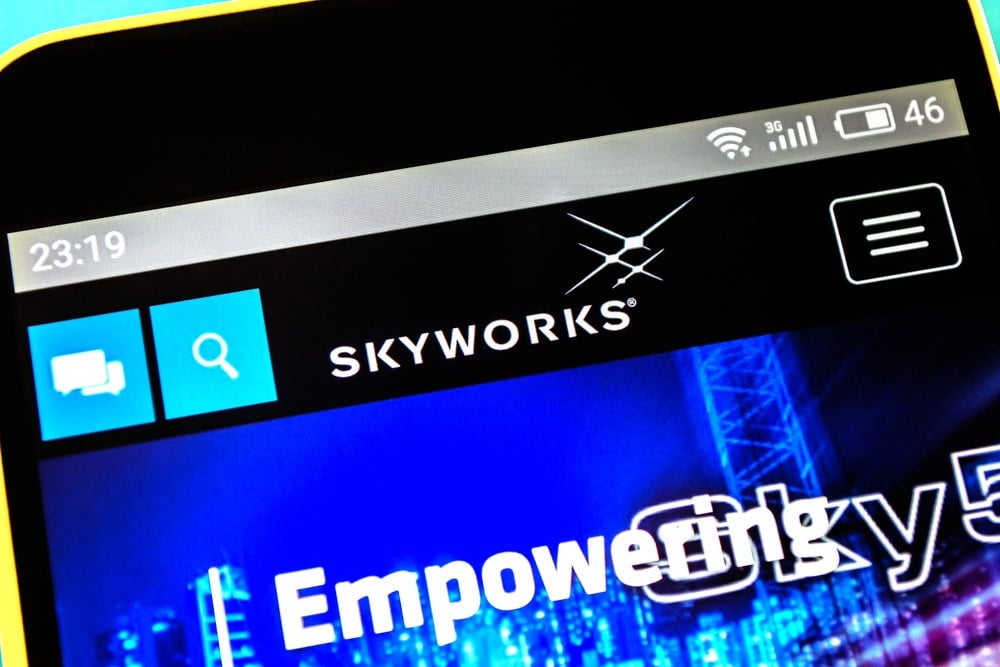 Skyworks Solutions Inc. (NASDAQ: SWKS) does not have a consumer-facing business. Still, it makes many of the gadgets and gizmos used by today's top consumer-products companies, and the news in the Q2 report does not inspire confidence. News from Packaging Corporation of America and United Parcel Service points to a widespread slowdown in consumer discretionary spending. A larger-than-expected slowdown in volume should impact results, and higher prices will not offset the difference. 
In addition, the guidance from United Parcel Service Inc. (NYSE: UPS) and Packaging Corporation of America (NYSE: PKG) was less than hopeful and suggested that volumes will continue to decline — they will focus on operational quality. They, and many other corporations, cut back on spending and staffing in a way that will extend and possibly accelerate the declines in volume already being reported. 
What this means for Skyworks Solutions stock is a year-over-year (YOY) decline in revenue and profits, tepid results relative to the analysts' expectations and weak guidance. All sparked another round of price target reductions that will cap gains in 2023. The 25 analysts with current ratings have the stock pegged at a "moderate buy," but even that is slipping. There have been at least 12 new commentaries, including 12 price target reductions and one downgrade from "outperform" to "market perform." The sentiment may not shift much over the next few months, but the price target is down compared to last year and last month and may be expected to fall further as economic data becomes available. 
Skyworks Falls on Tepid Results
Given the conditions, Skyworks didn't have a terrible quarter, but the news suggests the downturn is ongoing. Its revenue of $1.15 billion is down 14.2% compared to last year, and the guidance calls for the same in Q3. The range allows for some strength, but the high end is below the consensus target, and it may be an optimistic outlook. 
The company was able to sustain margin compared to last year but even that news is mixed. The gross margin contracted by 200 basis points on rising costs but internal efficiencies, including reduced spending and SG&A expense, offset the decline. This left adjusted earnings at $2.02, down more than 25 cents compared to last year and short of consensus by a penny which is not rally-inducing. 
The factor that may keep the stock from falling significantly lower is the dividend. Revenue and earnings are in decline, but cash flow remains robust and sufficient to cover the distribution. The company paid out 62 cents per share for the quarter of $2.48 annualized, or about 30% of the newly reduced earnings outlook. 
Institutional Interest to Help Support the Action 
The institutions have been buying Skyworks for three consecutive quarters and helped to put a bottom in the stock. Assuming this continues, Skyworks shares can be expected to continue within the current trading range. The second quarter guidance has the market moving lower, so a test of support at $85 is possible, although the $100 level appears to be firm support now. Longer-term, this stock should recover nicely because it is a major supplier to Apple, and Apple will continue to dominate the consumer tech market.