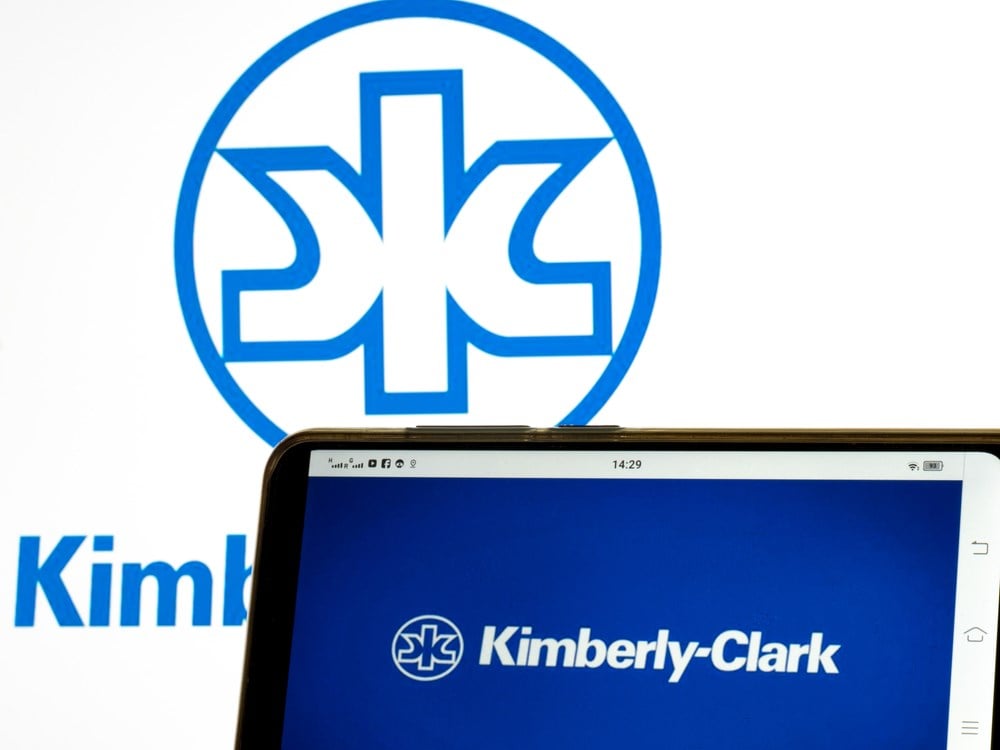 In May 2023, Kimberly-Clark Corporation (NYSE: KMB) stock climbed to a 52-week high of $147.87. However, the stock has failed to hold those gains and heading into the company's earnings report, KMB stock turned negative for the year. 
Without any negative news to explain the sell-off, an assumption can be made that the downward movement in the stock is due to investor sentiment shifting from value stocks to growth stocks, specifically AI stocks. As of July 25, 2023, the Kimberly-Clark analyst ratings on MarketBeat give the stock a Reduce rating with a consensus price target that is 2% lower than its closing price of $133.47 on July 24, 2023. 
KMB stock is about 0.5% below its 10-, 20-, and 50-day moving averages. However, after a strong earnings report, and with the Federal Reserve about to raise interest rates, investor sentiment in KMB stock may be about to turn bullish. 
Earnings Show Not Every Customer Is Trading Down 
Kimberly-Clark is often seen as a proxy for the consumer. The company is the home of some of the world's most iconic brands, such as Huggies and Kleenex.  
However, inflation is still sticky on consumer staple items such as diapers and facial tissue. And there is some evidence that consumers are trading down to private label brands as a way to make their dollars stretch further.  
That means the question Kimberly-Clark had to answer this earnings season was, did it have pricing power? Based on the company's earnings report, the answer appears to be a resounding yes.  
Topline revenue came in at $5.13 billion. That was in line with analysts' estimates, and it was about 1% higher than in the same quarter in 2022. Sales gains were evenly distributed across the company's product categories.  
On the bottom line, earnings per share of $1.65 were 11% higher than the $1.48 analysts were expecting. The company also reported expanding margins. Gross margin was up 350 basis points to 33.7%, and adjusted gross margin rose 380 basis points to 34%.  
But what about the guidance? Management reported it expects full-year organic sales growth between 3% and 5%. It also raised its full-year profit guidance to growth of between 10% and 14% compared with earlier estimates of 6% to 10%.  
Something Has to Give 
Heading into earnings, analysts were forecasting Kimberly-Clark's full-year profits to increase from $6.30 to $7.02, an 11.4% gain. With the new guidance from the company, it's likely that analysts may rethink their current price targets.  
As of this writing, MarketBeat had not reported any analyst upgrades. However, on July 20, Barclays lowered its price target on KMB stock from $140 to $137 while maintaining the company's Equal Weight rating (which is equivalent to a Hold). And Citigroup, Inc. (NYSE: C) was even more bearish by maintaining its Sell rating for the stock. However, in doing so, it raised its price target to around $132 from the $120 it forecast in February 2023.  
Kimberly-Clark did not make any announcement about its dividend. However, if history is a guide, the company will make that declaration sometime around August 1. With the strong earnings results and increase in guidance, investors should expect that the Dividend King will support its current dividend, which currently has a 3.54% yield and pays out $1.18 per quarter.