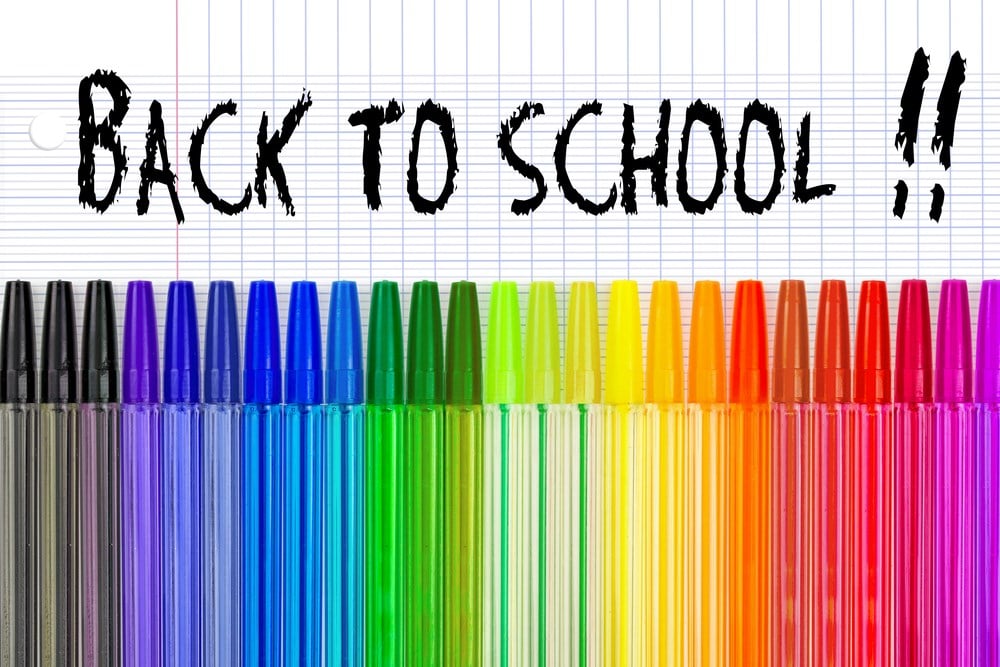 Yes, it's that time of year already.
The National Retail Federation (NRF) estimates that Americans will spend a record $41.5 billion on back-to-school shopping this year, 5% more than last year. Back-to-college shopping is forecast to surge 27% to $94 billion. 
Like holiday shopping, consumers are getting an earlier start these days with memories of pandemic era 'out of stock' signs still fresh. And nowadays, BTS shopping is about more than new clothes, backpacks and pencils.
The NRF's annual back-to-school survey revealed that 69% of shoppers expect to purchase electronics and computer accessories, the most in survey history. For K-12 students, laptops, tablets and calculators have become integral parts of the learning process. In addition, new phones and dorm room furnishings will be big outlays for college students.
The anticipated spending on big-ticket items is an unusual phenomenon. In an economy challenged by inflation and higher interest rates, consumers are paring back their discretionary spending in just about every other product category. But with classrooms back in session, retailers are finally getting the spending spree they've missed all year.
Make no mistake; frugality is the mantra of the 2023 BTS shopping season. Even as inflation cools, prices are still up. This means consumers will be seeking deals, using coupons, opting for private labels and doing online comparison shopping like never before. 
So with price sensitivity the theme of this year's major shopping event, stores that are all about lower prices should benefit — especially these three retailers.
What Is the Best Stock for Back-to-School Shopping? 
Walmart Inc. (NYSE: WMT) wasted no time rolling out the BTS campaigns. During the first week of July, the world's biggest retailer announced that it will offer backpacks and classroom supplies at 2022 prices. A 'school supply basket' of the 14 most popular school essentials for $12.94 is sure to be a big hit with budget-minded parents.
The company also launched Classroom Registry, a digital portal geared towards teachers that helps reduce expenses on classroom essentials. The tool lets teachers plan, shop and share their wish lists, which could have a snowball effect among like-minded educators. 
Walmart has the electronics well-covered too. Its online store features more than 400 computers, laptops and tablets at consumer-friendly prices. A dedicated back-to-college hub packed with tech items and dorm essentials, including a $124 mini-fridge, is sure to be a popular online destination. And with physical retail locations strategically located within 10 miles of hundreds of college campuses, Walmart will be dishing out the savings and generating some serious revenue in the weeks ahead. 
Is Amazon a Good Back-to-School Play?
Amazon.com (NASDAQ: AMZN) has long been the way to play the online comparison shopping trend, and this year's BTS season is no exception. The company waited to launch its back-to-school marketing campaign until mid-July, but it has packed plenty of punch. Starring actor Randall Park, a series of TV, online video and social media ads encourage parents to take advantage of Amazon deals and spend less on school supplies. 
With the e-commerce giant enacting mass layoffs and other cost-cutting measures of its own, it is well aware that saving people money is paramount to its BTS success. The BTS push follows Amazon's highly successful Prime Day event, during which shoppers bought more than 375 million items and made July 11 the company's biggest sales day yet. 
Earlier this month, Amazon introduced a limited-time 'Stock Up and Save' deal that gives Prime members 20% off when they spend $40 on school supplies. The offer includes over 1,000 items, including Amazon's private label Basics and Basic Care brands. A record two-day Prime event and Prime savings for BTS shoppers should lead to some strong third-quarter results. 
Is Costco Stock a BTS Winner?
Costco Wholesale Corporation (NASDAQ: COST) should also be a beneficiary of BTS frugality. A Deloitte back-to-school survey showed that 80% of shoppers will flock to mass merchants this season because of their competitive prices. This bodes well for several retailers, but especially a warehouse club like Costco. 
Its wide assortment of low-priced electronics and BTS essentials make it an attractive one-stop shop for American families. And with most items offered in bulk quantities, parents, students and teachers may find it more economical to stock up for the entire school year rather than make smaller repeat purchases — especially when it comes to non-perishable groceries for school lunches.
This month, Costco reported that July 2023 sales were up 4.5% to $17.6 billion, with growth in both physical and online retail in all geographic regions. A big portion of sales undoubtedly went toward BTS electronics. The wholesaler is touting an extensive lineup of Apple iPads, MacBooks and AirPods for high-tech learners as well as cheap TVs for the dorm room. And with classes starting earlier than ever, Costco's expansion of same-day delivery could make it a go-to for last-minute shopping — and help it earn an A+ this BTS season.