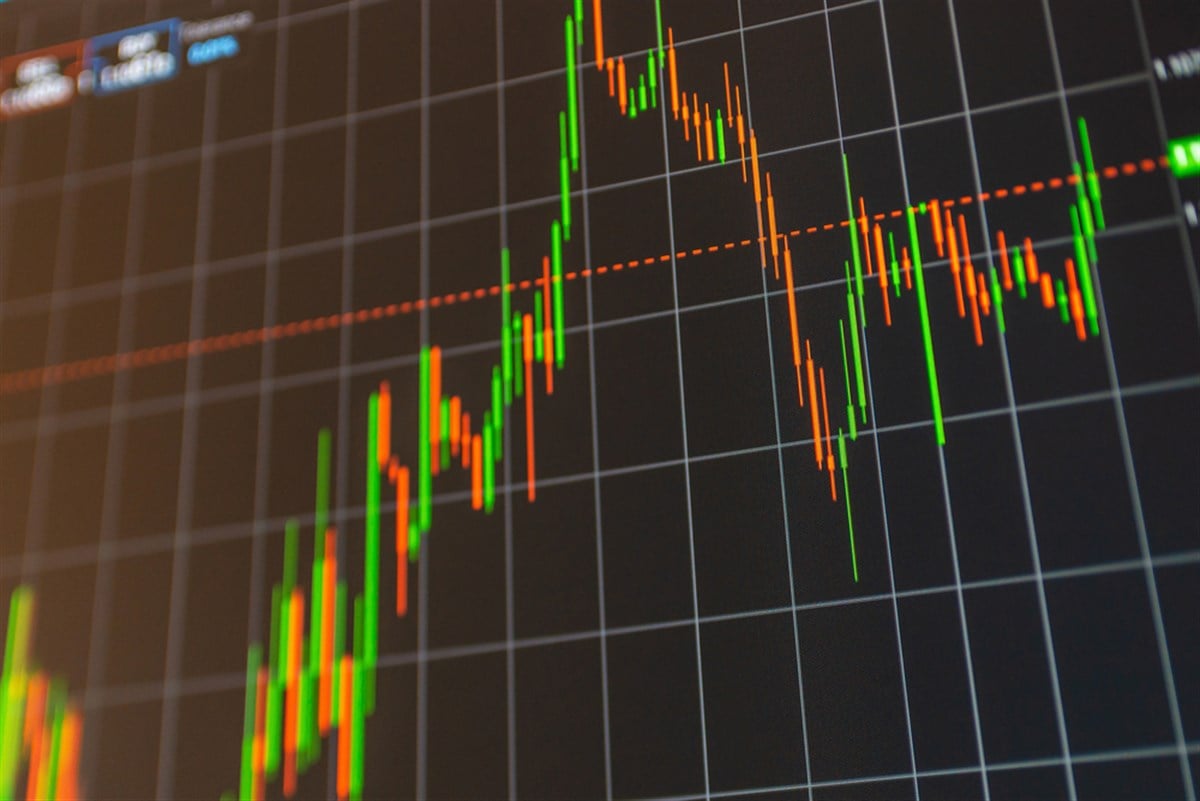 The Russell 2000 small-cap index (NYSEARCA: IWM) is the laggard index 2023, trading up just 11.98%. It's underperforming the benchmark indexes compared to the 40.7% yearly gain for the Nasdaq 100 index (NASDAQ: QQQ) or the S&P 500 (NYSEARCA: SPY), up 17.3%. We discussed how portfolio managers might rotate into the IWM while it's a laggard to help boost their performance.
This begs whether there is more upside for the Russell 2000 and, notably, its top three holdings. Let's look at the top three holdings, which can change due to their small incremental weight differences. Remember that the Russell 2000 is a float-adjusted market-cap weight index with 2,000 components, making it difficult for any handful of stocks to impact the whole index.
As the largest weighting in the Russell 2000 at 0.62%, Super Micro Computer has been one of its top performers trading up 303% year-to-date (YTD), riding the momentum of the artificial intelligence (AI) secular tailwind. It's a leader in high-performance computers, servers and storage solutions.
Its systems are used for edge computers, high-performance computing (HPC) and artificial intelligence (AI) applications. Major enterprises, government agencies and educational institutions use its systems. Its highly efficient and high-performance systems are designed for cloud and edge computing, AI/ML, 5G and data centers.
The company generates nearly 40% of its revenues overseas. It has a partnership with AI chip maker Nvidia Inc. (NASDAQ: NVDA), a guest for its Aug. 15, 2023, event.  
Raised fiscal Q4 2023 Guidance
The company raised its fiscal Q4 2023 EPS guidance to $3.35 to $3.45, from $2.21 to $2.71, versus $2.54 consensus analyst estimates. It raised its revenue guidance to $2.15 billion to $2.18 billion, up from $1.7 billion to $1.9 billion, versus $1.81 billion consensus estimates.
SMCI trades at 31X forward earnings with a 10.46% short interest. Super Micro Computer analyst ratings and price targets are at MarketBeat.
Creating liquified natural gas (LNG) involves cooling natural gas to -260 degrees Fahrenheit to condense it into a liquid at 1/600th the volume of its original gas form. It can then be shipped and distributed safely to natural gas end markets.
The LNG segment of the energy sector continues to grow as natural gas has proven to be a much cleaner burning fuel source than fossil fuel. Chart Industries is a key benefactor as it manufactures and supplies cryogenic equipment enabling the shipping and distribution of LNG.
It's involved in most of the stages of LNG distribution, including the design, engineering, building, maintenance and operations of LNG plants. Chart Industries has the second-highest weight in the Russell 2000 at 0.29%. The company merged with UK-based mission-critical air and gas handling solutions provider Howden Group. GTLS is trading up 45.5% YTD with a 15.65% short interest.
Robust Earnings of Combined Entities
Chart Industries reported its fiscal Q2 2023 earnings on July 28, 2023. This was the first earnings report with combined results, including the ownership of Howden, excluding Roots.
The company will be divesting the Roots business to Ingersoll Rand Inc. (NYSE: IR) for $300 million to be applied to pay down long-term debt. Chart Industries reported earnings-per-share (EPS) of $1.19, beating the 95 cents analyst estimates by 24 cents. Revenues grew 124% YoY to a record high of $908.1 million, missing analyst estimates of $971.28 million.
It had a record backlog of $3.96 billion, up 24.1% YoY. It had record gross profits of $280.6 million. Chart Industries analyst ratings and price targets are at MarketBeat.
Rambus was a former high-flying momentum stock in the original internet bubble of 2000, peaking at $127 in June 2000. Shares fell to a low of $3.08 by June 2002. Shares have since grown to a recent high of $68.54 in May 2023. Rambus alternates between the third and fourth highest weighting in the Russell 2000 index at 0.27%.
Its shares are up 53.5% YTD. The company provides high-speed, low latency double data rate (DDR) synchronous dynamic random access memory (SDRAM) chips. Its DDR chips use a patented technology called Rambus DRAM which enables data transfer at twice the bandwidth of conventional DDR chips.
It sees an opportunity for growth in the data center as memory relevance accelerates, driven by AI secular tailwinds.
Strong Q2 2023 EPS Beat
They reported a strong Q2 2023 EPS of $1.51crushing the 39-cent analyst estimates by $1.12. Revenues fell 1.1% to $119.8 million, missing estimates of $137.99 million. The company has $351.6 million in total cash and cash equivalents.
They expect Q3 2023 licensing billings between $59 to $65 million, royalty revenues between $26 million to $32 million, product revenue between $47 million to $63 million and contracts and other revenues between $17 million to $23 million. Rambus analyst ratings and price targets are at MarketBeat.