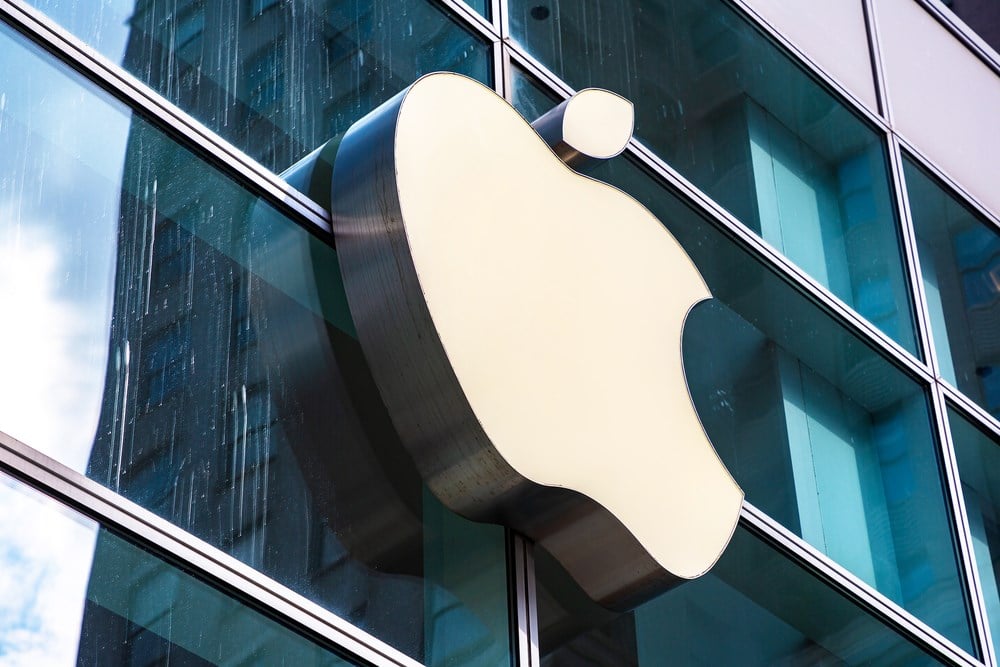 Having easily outpaced the S&P 500 all year, Apple Inc (NASDAQ: AAPL) shares are suddenly finding themselves playing catchup against the benchmark index. Since hitting an all-time high at the end of July they've become noticeably cooler, and the bulls will be getting nervous. The stock is down more than 10% since then, while the S&P 500 is essentially flat. 
Sure, there are reasons for this recent underperformance, and we'll be digging into them. But the high-level message here is to start getting excited. It's not often that Apple shares open up a buying opportunity like this, with investors far more used to having to buy into them while they're cruising to high after high. And as we'll see below, this entry opportunity mightn't be around for long. 
iPhone Concerns 
First things first though, what is behind Apple's recent drop? Well, having rallied close to 60% since the start of the year, far outpacing most other tech names, it's perhaps not all that surprising that their shares would at some point take a breather. One of the main catalysts for this was the company's Q3 results, which were released in the first week of August.
Despite mostly beating expectations, the numbers weren't as good as they needed to be in order to both justify the rally up to that point and give it fresh fuel for the next leg. Indeed, Wall Street was quick to raise some concerns around their latest iPhone launch, with expected consumer demand well below what we've all become accustomed to from Apple. 
This cloud on the horizon darkened last week when the Chinese government was reported to have banned its employees from having or using iPhones. Given the key role the Chinese market has played and is expected to play in Apple's future growth, this was a headwind they could have done without. 
In many ways, it was seen as payback for the Biden administration's recent ban on China's Huawei phones and other equipment. While overall the US-China relationship has undoubtedly improved from the low points of recent years, these kinds of headlines reinforce the fact that we're not fully out of the woods just yet. Investors getting involved need to be mindful of just how exposed Apple could become should geo-political relations worsen. 
30% Upside
But for now, already there are signs that the recent dip is becoming overdone. Morgan Stanley's Erik Woodring came out in Apple's defense when he reiterated his Overweight rating on their shares towards the end of last week, writing in a note to clients that it's unlikely the ban on iPhones for Chinese government employees turns into something larger. His $215 price target remains rock solid and isn't even the highest out there.
Wedbush's Dan Ives also weighed in on Apple's upside potential and minimized the risks from the ban in China. He reiterated his $230 price target which points to an upside in the region of at least 30% from where shares closed on Tuesday. Hitting this in the coming weeks would also mean Apple stock is back where it likes to be, at all-time highs. 
Technically, the signs are also pointing to the current bout of selling running out of steam. Shares are currently trading right around the $175 mark, which is where they topped out multiple times in 2021 and 2022.
It's also where buyers stepped in last month to stop the first round of the slide, so we expect that same to happen in the coming sessions. If this level does indeed prove to be unbreakable, then for those of us on the sidelines weighing up an entry point, you can't really ask for better than that. 
Getting Involved
Given the stock's relative strength index already bounced back from being below 30, which indicates extremely oversold conditions, there's clearly a whole level of buyers waiting on the sidelines to take advantage of what feels like a discount.
Even with this year's rally, Apple's price-to-earnings ratio is still only 29, so you'd struggle to make the argument they're anywhere close to expensive. Taken into account with the recent dip and you get a sense of just how cheap their shares could be at these levels. Just don't expect the sale to last for long.