TELF AG, a full-service international physical commodities trader, has today released an article addressing the recent developments in European natural gas futures
Lugano, Ticino, Switzerland - September 20, 2023 —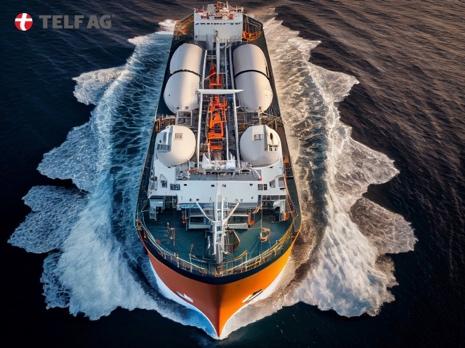 In its latest report titled, TELF AG on European Gas Futures – September 19, 2023, TELF AG underscores the significant 8% surge in European natural gas futures, which peaked at €35.5 per megawatt-hour last Friday. This price escalation has been directly linked to the breakdown of union talks and the subsequent initiation of partial strikes at two of Chevron's facilities in Australia.

As per TELF AG's report, these facilities play a considerable role in the natural gas sector, accounting for over 5% of the global supply. Their primary role has been to serve Asia, which now faces potential disruptions in its LNG supply, especially if these strikes extend over a prolonged period.

The article also points to the muted gas demand in Europe despite the escalating prices. Europe currently boasts fuel reserves that are approximately 93% full, a remarkable achievement given that these are the highest levels documented for this period of the year. This milestone has been reached ahead of the European Union's target date of November 1st.

TELF AG said that the prevailing high gas prices, which are about 50% above pre-invasion long-term averages, are affecting both households and pivotal industries. The article highlights the challenges that industries such as Germany's automotive and petrochemical sectors face. As stated in the publication, there are growing apprehensions about potential relocations by energy-intensive industries if the current price trend persists.

In their concluding remarks, the physical commodities trader emphasizes the dynamic nature of the European gas futures landscape. The ongoing challenges at Chevron's facilities in Australia and the upcoming winter demand from Asia indicate an eventful period for the gas industry.

To gain a more comprehensive understanding of these narratives, readers are advised to take a look at the full article. For more insights and content, visit TELF AG's Media Page.

About Us: About TELF AG: TELF AG is a full-service international physical commodities trader with 30 years of experience in the industry. Headquartered in Lugano, Switzerland, the company operates globally, serving customers and providing solutions for commodities producers worldwide. TELF AG works in close partnership with producers to provide effective marketing, financing, and logistics solutions, enabling suppliers to focus on their core activities and access far-reaching markets wherever they may be. Its flexible, customer-focused approach allows TELF AG to create tailor-made solutions for each producer, facilitating long-term partnerships. Additionally, consumers widely recognize them for their operational excellence and reliability.
Contact Info:
Name: Rick De Oliveira
Email: Send Email
Organization: TELF AG
Website: https://telf.ch/

Social Media:
Facebook: https://www.facebook.com/profile.php?id=100090542736510
Twitter: @TELF_AG
Instagram: @telf_ag
Youtube: @TELF-AG

Release ID: 89107964
Should you identify any discrepancies, concerns, or inaccuracies in the content provided in this press release or require assistance with a press release takedown, we strongly urge you to notify us promptly by contacting error@releasecontact.com. Our responsive team is committed to addressing your concerns within 8 hours by taking necessary actions to resolve identified issues diligently or guiding you through the necessary steps for removal. Our dedication lies in providing accurate and reliable information.