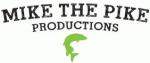 FORT WAYNE, IN -- (Marketwired) -- 04/25/14 -- Mike The Pike Productions, Inc. (OTC: MIKP) is pleased to announce that it's CEO, Mark B. Newbauer, has filed a non-provisional patent application on behalf of the Company's wholly owned subsidiary, ServeNation, Inc., for its innovative 'Give While You Live™' process which automates charitable donations.
In addition, the words 'ServeNation' and 'Give While You Live' have been submitted for Registered Trademarks. ServeNation's patent-pending process allows users to passively effect donations for their charity of choice with nearly every transaction. As the application states, "...none of the known prior art presents a fully passive system in which both purchasers and sellers have control over donations." The patent-pending technology/process does.
It was discovered last year that the invention may be patentable and since then, team members have worked to effectively protect the IP toward potential for strong licensing revenues. MTP execs are confident that ServeNation's patent pending process will harvest agreements toward attractive revenue streams in 2014, if not by end of Q3.
The Company has also engaged DKM Certified Public Accountants to perform the audit on Mike The Pike Productions, Inc. for the last 2 years. The audit, once completed, will be the last necessary item for the company's Form 10 filing, which will be filed expeditiously thereafter. The Form 10 will be deemed effective 60 days after filing. On a call with FINRA earlier this year, the examiner assigned to the Form 211 stated that becoming a registered filer, either via S-1 or Form 10, will satisfy them toward approving the Form 211 submitted by the Company's sponsoring Market Maker.
"This has been a long road," states Mark B. Newbauer. "As we work to finish items to file the Form 10, I want to take the opportunity sincerely apologize to shareholders for any inconsistencies or mistakes I have made as it relates to the public markets. From the onset, taking the company public has been educational to say the least. Learning the hard way is neither fun, nor easy, but sometimes the best way to learn. I'm just sorry my education as a public officer had to come at such a high price for all involved."
"I commit to you transparency, determination and a strong work ethic as we move forward... and like a phoenix from the flames, I plan to ensure we come back stronger than ever with a strategic plan for revenues and growth, all the while creating a transparent environment to ensure overall integrity for the company, its brand and our shareholders."
"As well, I have worked diligently to surround us with competent, capable and effective strategic partners to build market confidence as we become fully reporting. Operationally, I feel we've made some great strides in laying roads for positive cash-flows, and I thank shareholders for their patience as we work to complete what I feel have been ambitious undertakings with prospects for a big payoff in taking our studio to the next level. This year, I intend to foster those larger projects, all the while seeking to harvest cash-flow generating assets and initiatives to ensure a strong foundation to support larger undertakings."
"I am truly thankful for the support we've had through the years and I've made some tremendous contacts in our own shareholder base all the while. It's important to note that positivism breeds positivism and I'm grateful that many of our shareholders understand and employ this philosophy as we work diligently to uplist the company and take it to the next level."
Want more than press releases? http://blog.mtpprods.com
Like us on Facebook!
Check out George R.R. Martin's The Skin Trade
Enter White Space here
ORDER your copy of R.E.M. by Ryan Colucci and Zsombor Huszka
Check out the book trailer for R.E.M. the Graphic Novel
Safe Harbor: This release may contain forward-looking statements within the meaning of the Private Securities Litigation Reform Act of 1995. Statements contained in this release that are not historical facts may be deemed to be forward-looking statements. Investors are cautioned that forward-looking statements are inherently uncertain. Actual performance and results may differ materially from that projected or suggested herein due to certain risks and uncertainties including, without limitation, ability to obtain financing and regulatory and shareholder approvals for anticipated actions.