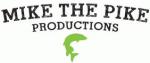 NEW YORK, NY -- (Marketwired) -- 12/09/15 -- Rising India, Inc. (OTC: RSII), is pleased to announce that that it has finalized the acquisition of certain assets from Mike the Pike Productions (OTC: MIKP). The assets will be part of a new division to be formed in conjunction with the creation of a Media Holding company that will control and operate subsidiaries, joint ventures and strategic partnerships that focus on acquiring, developing and monetizing Intellectual Property in the Entertainment sector.
Rising India CEO Jim DiPrima was familiar with the assets while serving as interim CFO for Mike the Pike Productions. "In my estimation, these assets are significantly undervalued. An acquisition by Rising India is a tremendous win for shareholders of Rising India offering the shareholders the value and growth potential they deserve."
Mike the Pike Productions CEO Mark B. Newbauer is thrilled with the opportunity: "Rising India will allow us to keep the brand I've worked hard to cultivate by forming a division of Rising India that we will move our projects into, including some exciting properties and opportunities we have yet to announce. As well, it will allow us to utilize our network to bring assets to the table for shareholders which focuses primarily on acquisition, adaptation, development and production of content."
Rising India will focus on bringing in subsidiaries and joint ventures that are diversified within the entertainment and media space, including income producing websites, new media channels, sales agency/distribution, gaming and possible investment in technology which greatly impacts the space such as virtual reality (VR).