Toronto, Ontario, Canada (PRUnderground) December 21st, 2017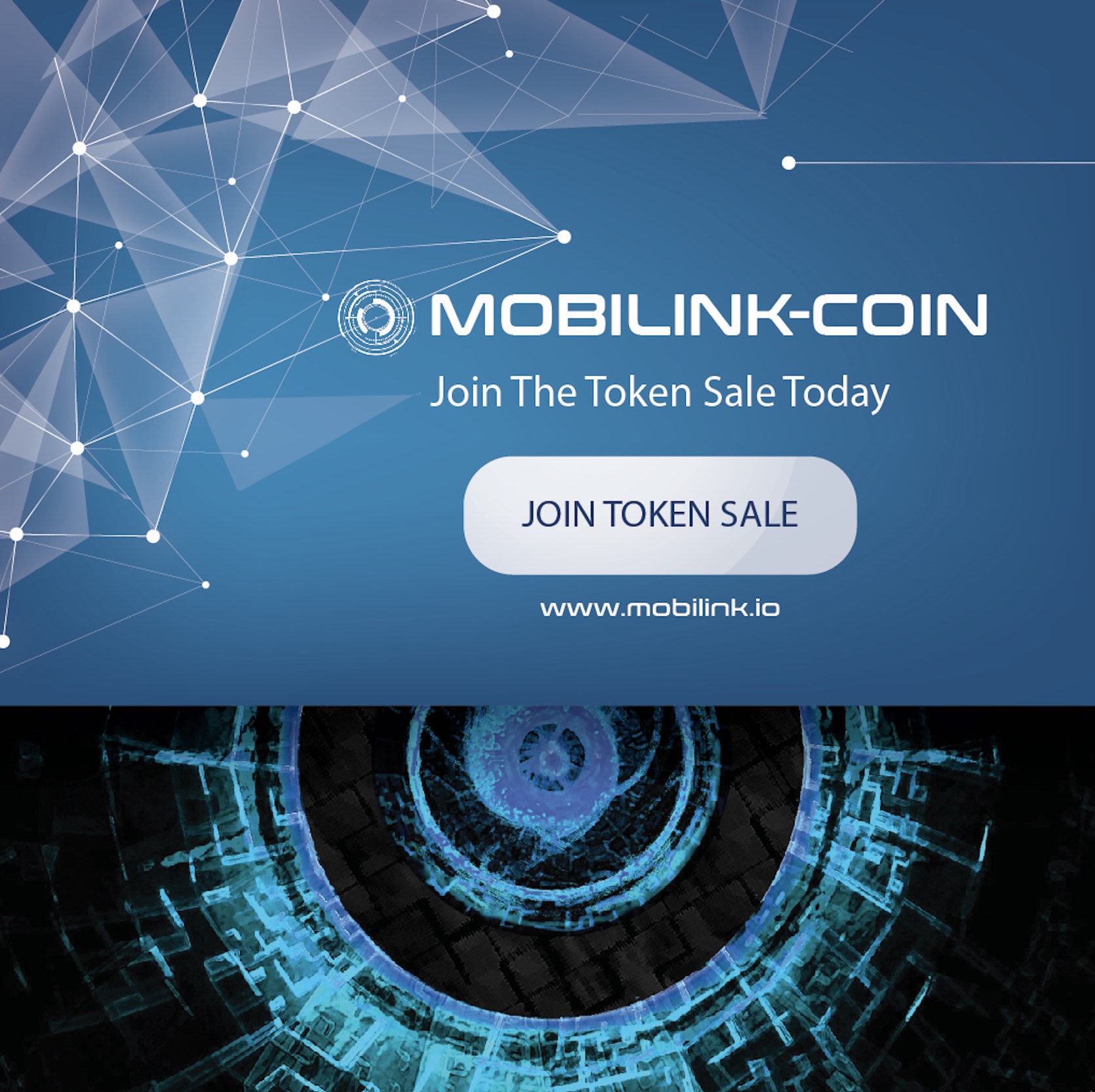 MOBILINK Network is the 1st Decentralized Mobile Telecom Provider and has now launched the MOBILINK-COIN, making it the only borderless and decentralized telecom network, using Ethereum Smart Contract based blockchain technology with our unique algorithm to calculate Ad revenue sharing and Proof of Work.
MOBILINK-COIN will eliminate all mobile monthly fees to users, by replacing your current mobile SIM card with a MOBILINK-SIM Card. The revenue that's currently generated from user's monthly voice/data service fee will be replaced by revenue from digital advertising. In fact, revenues generated from digital mobile ads per user are forecasted to be more than 235% of mobile monthly fee revenues by 2021. This will allow MOBILINK-Network and its COIN holders to earn more in MOBILINK-COINS than what they would currently pay in monthly mobile service fees.   
Example: If your monthly mobile phone bill was $60/month, instead of it charging you that amount monthly, you will earn $40 or more in value of MOBILINK-COINS. In addition, MOBILINK-COIN market cap value will increase based on its massive activity of COIN transfers, remittances and usage amount, therefore allowing the MOBILINK-COIN market cap value to increase exponentially. Unlike centralized telecom carriers, that charge you a monthly fee for local voice and data usage, in addition to international roaming rates and overage fees, MOBILINK will charge no monthly fees, and there are no roaming fees or hidden fees, because there are no fees PERIOD!
Integrated with our MOBILINK-Network is our MOBILINK-WALLET platform which will allow users to buy, sell, hold and manage cryptocurrencies and cryptonized assets in a secure manner. Additionally, the MOBILINK-COIN MasterCard will allow consumers to engage in e-commerce and walk-in purchases within the mercantile sector. All while the consumer is in full control of his finances at all times.
MOBILINK-COIN ICO is designed to facilitate the development of this platform with full details available on the website. The MOBILINK-COIN Private ICO sale will begin on December 20, 2017, while the Pre-ICO will be launched on January 15th, 2018 and the ICO is launching on January 30th, 2018 by Mobilink Network.  The official price for the ICO crowd sales are as follows; $0.10 USD per Mobilink-coin.
MOBILINK NETWORK is also offering premium rewards for early adopters. Visit https://mobilink.io/ for more information.
Distribution plan includes, Operation Overhead, Interconnection development, Advertisement, marketing and Development.
The first months of 2018, MOBILINK-COINS will be released to exchanges. The team has not yet listed the coin to open trades, since it initially decided to list coins only after the work is completed and the project is launched.
MOBILINK-Network and MOBILINK-COIN aims to build a mobile service provider digital ecosystem for the future. The Mobilink-coin will lay the foundation. MOBILINK-Network is leading the way in innovation and hopes to change the economic social landscape of digital media and communications worldwide.
ICO Dates: 20th December 2017 – 25th February 2018 
Purchase: MOBILINKCOIN
ICO Structure: A total of 3.1 billion Mobilink-Coins (3,100, 000,000) will be available during the ICO sale. 
Private Sale Starts December 20th, 2017, Pre-ICO Sales will run from January 15th 2018 to January 30, 2018 and ICO sales start From January 30th to February 25th 2018. The official price for the ICO crowd sales are as follows; $0.10 USD per Mobilink-coin.
BONUSES:
Private Sale:

 

33% Bonus
Pre-ICO Sale:

 

25% Bonus

ICO Sale 1

st

Round: 20% Bonus

ICO Sale 2

nd

Round: 10% Bonus
Disclaimer:
Please consult an independent registered investment advisor before making any investment. Be advised that investments are constantly in flux and the value of investments vary daily; thus, past performance is not a guide to future gain. The news site hosting this press release is not associated with MOBILINK. It is merely publishing a press release announcement submitted by a company, without any stated or implied endorsement of the product or service.
About MOBILINK-Network
The MOBILINK-Network poises to provide its users with unlimited voice and data services worldwide in over 170 countries. The company will eliminate all monthly mobile fees of its users by using the revenues generated from digital advertising. 
Being the first decentralized mobile service provider, MOBILINK-Network will revolutionize the current telecommunication industry, leading the way in innovation and changing the economic social landscape of digital media and communications worldwide.
Press Contact
Name: Nicole Pottinger

Phone: 1-800-997-5770

Email: contact@mobilink.io

Website: www.mobilink.io/
Original article: Mobilink Coming Soon Jan 2018 With a Promise for a Game-Changing ICO.