Distinguished Psychologist Decodes Impact of Technology and Media on Our Families
New York, New York (PRUnderground) February 22nd, 2018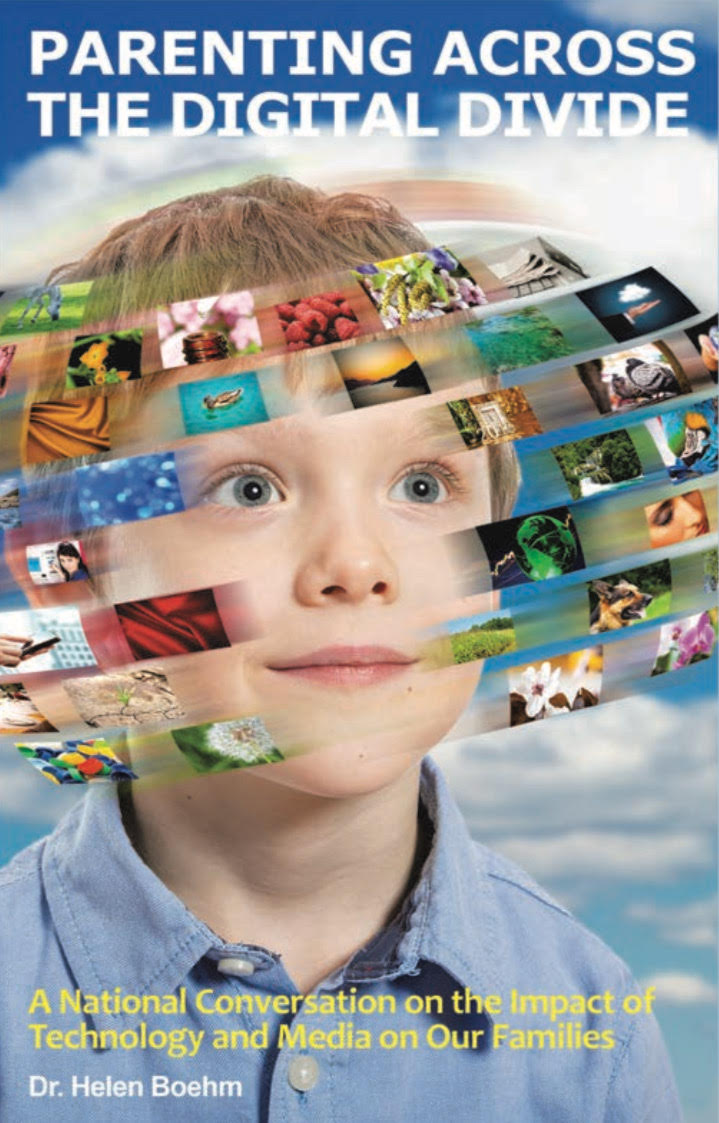 We grew up in small towns, suburban communities, urban neighborhoods and large cities. Today's kids live on the Internet.
Dr. Helen Boehm's new book, Parenting Across the Digital Divide: A National Conversation on the Impact of Technology and Media on Our Families, updates the discussion about parenting in the digital age and helps families navigate the opportunities and challenges of social media and the Internet.
"My purpose for writing Parenting Across the Digital Divide is to open a dialogue with family, friends and community members and gain a deeper understanding of the Internet and its effects on children and behavior," says Dr. Boehm.  "I hope to shine a light on the impact of digital exposure to the modeling of pro-and anti-social behavior and the blurring of fantasy and reality."
Topics covered in the book include:
·       Virtual victimization and the impact of news reporting and videos on children
·       The sexualization of the kids' culture
·       Effects of life on the net, including eating disorders, sexting and cyberbullying
·       Continuous interaction and reinforcement of net-based behaviors; potential precursors to addiction
·       Modeling behavior; including the "contagion" of high-risk actions and life-threatening events
Dr. Boehm leads a national conversation as well as sifts, sorts and curates the best practical parenting tips from leading media sources offering common-sense guidance about technology and media usage.
About Dr. Helen Boehm
Dr. Boehm is a distinguished psychologist who leads the independent advisory, FCC Ready, which certifies kids' educational TV to be in compliance with Federal Communications Commission standards and consults on the development of digital policies, products and services. She served as Senior Vice President for Public Responsibility and Standards at MTV Networks/Nickelodeon and headed Education and Public Service at the Fox Kid's Network. A familiar parenting resource, on air and on-line contributor, she oversaw the self-regulatory arm of the children's advertising industry, The Children's Advertising Review Unit (CARU). She is also the author of The Right Toys: A Guide to Selecting the Best Toys for Children and Fearless Parenting for the New Millennium. A mother and grandmother, Dr. Helen is a graduate of Boston University and received her masters and doctoral degrees from Columbia University.
Parenting Across The Digital Divide is available for purchase on Amazon.
Press Contact
Name: Sarina Appel

Phone: 9176858686

Email: Sarina@SarinaAppelPR.com

Website: Sarina@SarinaAppelPR.com
Original Press Release.