Eight students are spending their summer reclaiming the Gen Z narrative.
New York City, NY (PRUnderground) June 20th, 2018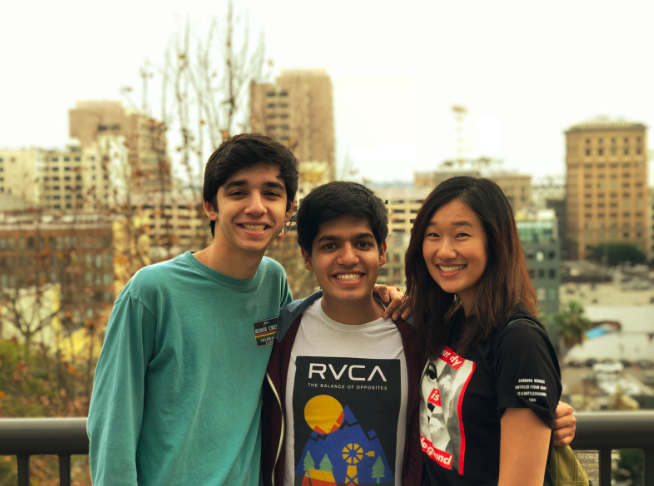 JÜV Consulting, a student-run company that advises businesses on marketing towards the generation succeeding millennials, has located itself in Brooklyn for the summer. This firm, currently managed by eight teenagers, is available to work with any corporation in appealing towards the Gen Z demographic (ages 14-22), all day every day and now, is fully accessible to firms/companies in NYC given their Brooklyn-based space.
JÜV Consulting is a Generation Z marketing consultancy firm that seeks to provide brands with insights into teenagers while simultaneously uplifting the voices of youth in the business world. "Young people are being talked about a lot but not being talked to. So, we stepped up," says Founder and CEO,  Ziad Ahmed, "There are many misconceptions about Generation Z, and as a teenager, I realized that quite some time ago. In response, I founded JÜV Consulting. Right now, understanding of teenagers is abysmal, so we are really here to change that by making conversations and projects with young people possible."  
The company was founded in 2016 by current CEO and COO, Ziad Ahmed and Nick Jain, as well as board member Melinda Guo. Since, they have built a team of over 600 students who live in over 40 states and 40 countries and have worked with an extended variety of clients, ranging from Fortune 500 companies to non-profits and campaigns in an effort to reclaim the narrative of their generation.  Their customizable services include presentations, ideating with their clients to build products/ideas/campaigns that resonate with their generation, and providing real-time feedback on just about anything as they teach their clients how to speak "teen".
While in Brooklyn, JÜV will also be building out their impact by partnering with voices in underserved communities to empower as many diverse, young students as possible. This initiative has led to cooperation with groups such as Exalt— an organization that works with teenagers that have been arrested regarding their education and job security— and BuildOn— a group that performs extensive service projects with underserved teens across the country in order to keep kids in school long enough to graduate. In addition, JÜV has recruited influential leaders such as Sarah Chadwick (one of the Parkland Student Leaders of a March For Our Lives) to join the team.
In its short time, JÜV has already presented to major corporations about finstas, memes, and youth culture, blowing the minds of many successful business leaders. As Jain puts it, "JÜV Consulting exists to fill a gap in the marketplace, as we firmly believe that in order to market to Generation Z, you have to understand us, and in order to understand us, you have to be engaging with us constantly and looking to us for the solutions. Our overall message is simple: stop talking about teenagers and start talking to teenagers. We are a platform to empower Generation Z with a seat at every table, and we have an established track record of doing just that."
About JÜV Consulting
Press Contact
Name: Emma Himes

Phone: 203-822-2940

Email: info@juvconsulting.com

Website: http://www.juvconsulting.com
Original Press Release.