Saltworks will bring its expertise in water treatment process design to build a selective crystallization pilot plant to make battery-grade lithium carbonate.
Richmond (PRUnderground) July 10th, 2018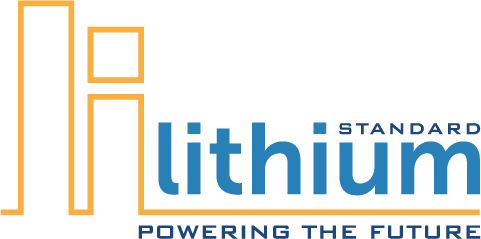 Standard Lithium has commissioned Saltworks Technologies to design and build their novel, selective crystallization pilot plant. The plant is intended to make battery-grade lithium carbonate in a continuous process. Saltworks will bring its expertise in water treatment process design, optimization, and intelligent controls to rapidly deliver Standard Lithium's novel technology. The modular containerized plant will enable rapid, mobile testing on lithium-rich brines.
Dr. Andy Robinson, COO and President of Standard Lithium commented, "We're extremely pleased to announce this agreement with Saltworks; we've been very impressed with the quality and technical sophistication of their team and the products that they design and manufacture."
Saltworks CEO Benjamin Sparrow commented that, "Lithium mining is water mining.  Our team is very excited to provide Standard Lithium with a technology edge, leveraging our experience while working with their world-class team."
Saltworks is an integrated water technology leader that develops solutions for customers by working with them to understand their challenges and develop solutions. Saltworks complements its in-house products, including the Flex EDR selective ion removal system, the BrineRefine chemical softening system and the SaltMaker evaporator crystallizer, with the best off-the-shelf technologies such as reverse osmosis and pretreatment. Saltworks overlays innovation and the full breadth of their organizational expertise in a relentless drive to lower costs, provide excellent customer service, integrate advanced control systems and ensure performance-boosting reliability for every customer.
About Saltworks Technologies
Saltworks Technologies treats the toughest water. Saltworks delivers intelligent industrial desalination and zero liquid discharge (ZLD) water treatment plants. We reliably separate out the salt, so customers can focus on their core business.
Press Contact
Name: Adrian Ebsary

Phone: 604-628-6508 x210

Website: http://www.saltworkstech.com/
Original Press Release.