Daniela Bessia -- an Italo-Argentinean singer who originally came to China to study the language -- has made quite a name for herself. She sings in few languages, appears frequently on television shows, has few cooking show in the works, documentaries and even a new music album coming soon!
Shanghai (PRUnderground) August 3rd, 2018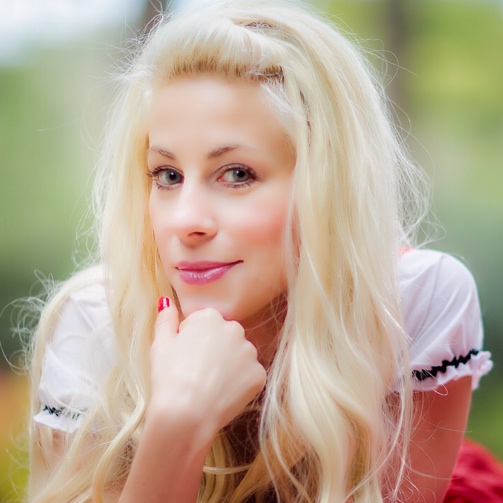 Latin-Born Daniela Bessia Blazing a Trail in Chinese Music and Television
Artist hopes to inspire fans to reach for the stars and achieve dreams
After fans hear Daniela Bessia's voice for the first time, they are often surprised to learn that she's native Argentinean.
Bessia has a stunning vocal range, and when she sings in Chinese, the result is a powerful blend of authentic Chinese music and contemporary sounds. This merging of sounds, including her rich and robust Latin range, has earned Bessia numerous awards and recognition from the Shanghai Government, international newspapers, CCTV The Chinese National Television, Voice of China, Shanghai Daily, and more.
Bessia hopes to stand as an inspiration to others who want to achieve dreams that might seem to be out of reach. As an Argentinean-born artist who dreamed of making it big in China, Bessia is living proof that dreams do come true.
More information can be found at https://www.bdaniela.com.
About Daniela Bessia 
Daniela Bessia is an award-winning, Argentinean-born artist whose unique ability to weave traditional Chinese and contemporary sounds together has captivated fans everywhere.
Contact
Daniela Bessia
YouTube: BDanielaOfficial
Twitter: DanielaBessia
Weibo: BDaniela
Instagram: DanielaBessia
Website: https://www.bdaniela.com
About BDaniela
BDaniela team manage information about the artist in China and now worldwide like press bookings tv shows, documentaries, music distribution, etc. Proudly created for your entertainment.
Press Contact
Name: BD Team

Phone: 0086-13764771413

Email: management@bdaniela.com

Website: www.BDaniela.com
Original Press Release.