Should You Lease or Buy a Car?
September 13, 2018 at 06:00 AM EDT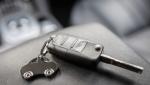 Personal finance expert Dave Ramsey discusses whether it's better to lease or purchase a car. Click on the video below to see what he thinks is the better option: For more trends in fixed income, visit the Advisor Solutions Channel.