Cryo-X, Dallas's leading cryotherapy center is now also the first to offer whole-body cold laser healing.
Grapevine, TX (PRUnderground) December 13th, 2018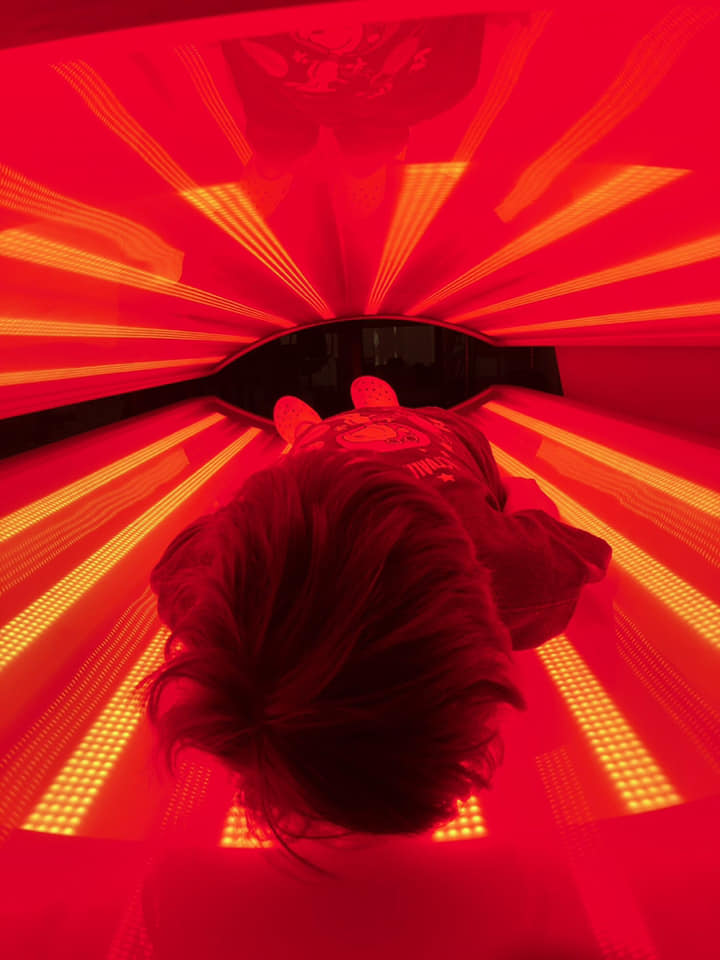 Prism Light Pod, a leading provider of Full-Body Cold Laser Light Pods, announces a partnership with Cryo-X to be the first to offer Prism Light Pod's advanced full-body cold laser therapy in Texas.
Prism Light Pod is the most-advanced whole body light pod system with 14,000 cold laser LEDs and includes six optimized photobiomodulation therapy settings that: accelerate performance & sports recovery, reduce chronic pain and disorders, improve wound and injury healing, lessen & eliminate arthritis and joint pain, promote anti-aging & skin conditioning, and speed weight-loss.
"We are excited to offer Prism Light Pod's full-body light therapy for our clients," said Brad & Alicia Mullins, Owners of Cryo-X "We researched the industry and Prism delivers the best light pod for performance healing, reducing oxidative stress and relieving chronic aches and pains."
"We are delighted that two industry leaders; Cryo-X and Prism Light Pod are combining to bring photobiomodulation therapy to the Dallas Fort Worth market," said Karl Chen, Founder and CEO of Prism Light Pod. "Cryo-X has the knowledge and expertise to expand their natural healing services for their trusted clients."
Join us at our Prism Light Pod Open House Event on December 13, 2018 4-8pm CT located at 230 N. Main St. Grapevine, TX 76051
For more information, please visit: www.prismlightpod.com or http://www.cryo-x.com
About Cryo-X
Founded in 2011, Cryo-X is the leading cryosauna center located in Grapevine and Frisco TX. Cryo-X uses state-of-the art technologies to provide natural beauty & wellness, health & pain management and performance recovery for thousands of local clients.
About Prism Light Pod
Founded in 2016, Prism Light Pod manufactures and sells the industry's most advanced full-body
cold Laser system for performance recovery, pain management, weight-loss and anti-aging.
Prism Light Pod is headquartered in Denver CO. and distributes its products worldwide.
Press Contact
Name: Abby

Phone: 303-875-3387

Email: abbyprismlightpod@gmaill.com

Website: https://www.prismlightpod.com/
Original Press Release.