Senior Magento Developer at Zilker Technology receives prestigious recognition as one of seven Mentors in the Magento Masters Program.
Austin, TX (PRUnderground) February 8th, 2019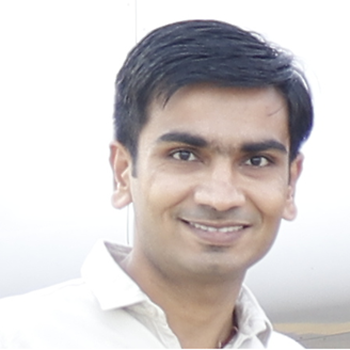 Jesadiya Rakesh has been named as a Mentor in the Magento Masters Program. Developed in 2015, the Magento Masters program empowers Magento's most engaged contributors to help others learn more about the Magento platform and to succeed in the Magento ecosystem.  Mentors, which is the recognition Rakesh is being cited for, are top contributors to the Magento Community who are highly active in educating others and developing resources. They have proven expertise in building successful Magento implementations. Masters are selected through internal nominations and measured by a scoring system based on the following criteria: Speaking engagements, Magento Forums, Magento StackExchange, Magento-centric events, Magento codebase, and translations. Members need to re-qualify annually and will be inducted and formally recognized at the Magento Imagine conference.
"I have been working with Magento for six years now and started making contributions to the Magento ecosystem with the Magento Version 2.0 general release," noted Jesadiya Rakesh. "Magento open source gives you complex, free of charge software to build an eCommerce system.  As a Magento Developer, it's my responsibility to share as much knowledge as possible with the ecosystem so improved versions are always available. I truly believe there is more joy in giving of knowledge than taking."
Rakesh has over six years of experience in Magento and is a Senior Magento Developer at Zilker Technology. He was nominated and ultimately selected as a Master based on his 2018 GitHub contributions, consistent dedication to helping others on the Magento Forums and Magento StackExchange, as well as moderating the Magento Forums, and educating the community about Magento 2 on his blog.
"This is a very exciting recognition for Jesidaya and the broader Zilker team,"  said Rob Thomas, CEO of Zilker Technology. "Rakesh's strong reputation in the Magento ecosystem will help Zilker continue to grow as a leading Adobe Magento solution partner for Experience-driven Commerce."
This is just one of a few big things to happen for Zilker Technology in the Magento space recently.  Zilker grew its Magento business by 400%+ and was a top performing partner in 2018, securing numerous reference customers.  Zilker Technology will be a Gold Sponsor at the Magento Imagine Conference taking place in Las Vegas, NV May 13-15.
About Zilker Technology
Zilker Technology is an expert Digital Consultancy and Systems Integrator that combines the agility of a start-up with the experience and expertise of a global consulting firm. Zilker specializes in unlocking the value of client data and delivering it to new digital platforms. With a team of highly trusted industry experts, Zilker can create powerful digital solutions for customers, with the skills to integrate with very complex back-end systems both on-premise or in the cloud. For more, visit www.ztech.io.
Press Contact
Name: Jessica Bonds

Phone: 720-235-2244

Email: jbonds@ztech.io

Website: www.ztech.io
Original Press Release.