AVO Nashville has completed Eat REAL Tennessee's REAL Certification, receiving the highest tier among all REAL Certified locations in the state.
Nashville, TN (PRUnderground) February 27th, 2019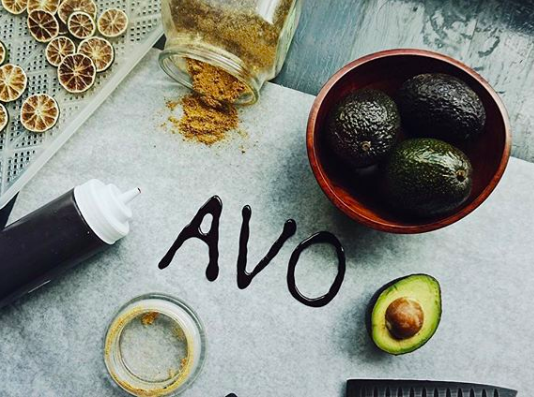 AVO Nashville is the first location in the state of Tennessee to achieve the Gold Level Eat REAL Certified Status. AVO prides itself as a restaurant focused on creating a fun dining experience with a balanced approach to health.  Offering a 100% plant-based, Certified Kosher menu with an emphasis on local sourcing, AVO provides innovative and delicious options to its customers.
"We're so grateful to be a part of Eat Real's initiative to provide incentives for restaurants to make better ingredient choices for their guests," said Annie Choo, owner of AVO, "We want to do our part to contribute to a conscious, sustainable food system that nourishes our community and supports local producers so that we may all have access to healthy choices in Nashville."
REAL Certified is the nationally recognized mark of excellence for food and foodservice providers. Eat REAL's third-party registered dieticians utilize a points-based REAL Index to review and verify foodservice providers across a range of criteria. To become REAL Certified, operators must satisfy prerequisites and earn sufficient points in the areas of nutrition, food preparation, ingredient sourcing, and environmental stewardship.
By becoming Gold certified, AVO is a leader in Tennessee for Eat REAL Certified establishments – the goal of which is to represent the top 1% of nutrition and sustainability best-practice nationwide. On top of scoring highly on the REAL Certified audit standards, Gold Level restaurants must also meet the following criteria:
● At least one of the oils used in food preparation is Non-GMO.
● 50% of entrees contain at least one serving of vegetables that are not deep-fried, juiced, or sweetened.
● No more than 50% of the pre-packaged food items sold include ingredients from Eat REAL's list of Undesirable Ingredients.
"AVO's mission to serve inventive, great tasting food with a focus on balanced health is deeply aligned with Eat Real's goals to inspire and improve healthy options within the state", says Nikkole Turner, Eat REAL Tennessee Program Manager, "They put their values into practice and are doing their part to support a sustainable food system."
Eat REAL Tennessee receives support from a grant issued by the Tennessee Department of Health's Project Diabetes, a multi-faceted, statewide initiative to reduce diet-related disease throughout Tennessee.
For more information on AVO visit their website here.
About Eat REAL
Eat REAL® is a 501(c) (3) nonprofit dedicated to transforming America's food system and fighting diet-related disease. Launched in 2012, Eat REAL Certified is a nutrition and sustainability best practices certification program aimed at realigning the food industry's incentives with consumers' health interests. The organization has certified over 500 restaurants, corporate cafes and university and school dining services in 35 states, with financial support from the Tennessee Department of Health, the Park Foundation, the Mary Black Foundation, the Campbell Foundation and the Robert Wood Johnson Foundation President's Grant Fund of the Princeton Area Community Foundation. More information can be found at www.eatreal.org.
Press Contact
Name: Beth Seligman

Phone: (202) 503-9122

Email: media@eatreal.org

Website: eatreal.org
Original Press Release.