Hope Fertility Support & Wellness Center, Inc. Offers a Holistic Approach to Helping with Reproductive Health
One in eight couples has difficulty in having the woman become pregnant or sustain a pregnancy. Florida's Hope Fertility Support & Wellness Center, Inc. offers a holistic, healthy approach to help.
(PRUnderground) March 15th, 2019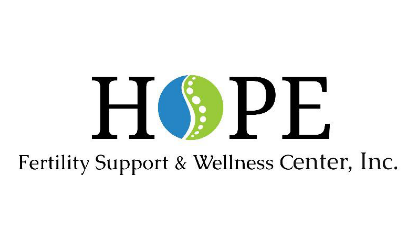 Most people would agree that having a baby is one of the best blessings a couple can receive. Unfortunately, for 1 in 8 couples, no matter how much they try to conceive it can be difficult to get pregnant. Conventional fertility treatments utilize pharmaceutical drugs and surgical procedures to aid in achieving the goal of pregnancy. For those who would prefer to take a more natural approach, Hope Fertility Support & Wellness Center, Inc. offers that option.
"Your health is your biggest investment in life. If you continue to make withdrawals without making any deposits, eventually your body will render itself incapable of helping you," commented a spokesperson from the wellness center. "Here at Hope Fertility Support & Wellness Center, Inc. our focus is identifying the root cause of your health challenge and help to naturally improve the health of our patients which usually leads to greater fertility."
Beyond improving overall health, taking a holistic approach to boosting fertility is significantly more affordable with drastically less side effects than conventional approaches to fertility treatments. Conventional treatment can cost over $10,000 without any guarantee of success and can create a financial hardship for couples.
On staff are two acupuncture physicians with over 40+ years of combined experience, one licensed massage therapist, one licensed nutritionist/registered dietician, one Licensed Mental Health Counselor, and a fertility advocate that will provide patients with the highest level of care and help to take the stress away.
Some highlights of what Hope Fertility Support & Wellness Center, Inc. may help with includes: female and male reproductive health issues such as low sperm count, Polycystic Ovary Syndrome (PCOS), menopause, painful menstrual cycles, uterine fibroids, recovery from miscarriages and more. We also treat other health conditions unrelated to fertility such as chronic pain, arthritis, weight loss/gain, diabetes and more.
Services available include: nutrition counseling, acupuncture, Chinese herbs, massage therapy, mental health counseling, support groups, and fertility advocacy. The center's fertility advocate may bring a great deal of help and stress relief to a couple trying to have a child. The Fertility Advocate offers some very invaluable resources such as: attending doctor's appointments, researching low cost medication pricing throughout the country, providing the patient with emotional support and check-ins during the fertility journey, assisting patients with locating and applying for financial resources and fertility grant options for those who choose to also utilize the more conventional fertility method, providing patients with a fertility journal that captures their daily journey, tracks office visits, lab results, herbal supplements/medications, and cost.
For more information on the alternative treatments available at Hope Fertility Support & Wellness Center, Inc. email info@hopefsc.org or visit www.hopefsc.org to schedule an appointment to consult with the center's physicians.
All information presented here is not meant as a substitute for or alternative to information from healthcare practitioners. Please consult your healthcare professional about potential interactions or other possible complications before using any service. The news site hosting this press release is not associated with Hope Fertility & Wellness Center. It is merely publishing a press release announcement submitted by a company, without any stated or implied endorsement of any services offered.
About Hope Fertility Support & Wellness Center, Inc
Hope Fertility Support & Wellness Center, Inc. is a Central Florida based one-stop holistic boutique that caters to an exclusive clientele interested in the mind, body, spirit connection on their journey to health and wellness.
Press Contact
Name: Koreen Baker

Phone: 321-203-2213

Email: info@hopefsc.org

Website: www.hopefsc.org
Original Press Release.