Casa Figueroa joins the REAL Food movement, leading the way to positive food system change in Ohio.
(PRUnderground) April 18th, 2019
Casa Figueroa in Cincinnati, OH has achieved REAL Certification. The restaurant features Latin-inspired cuisine with a focus on regional, seasonal, minimally processed non-GMO ingredients of the highest quality. Casa Figueroa offers vegan and gluten-free options along with a curated selection of tequilas, mezcals and craft beers.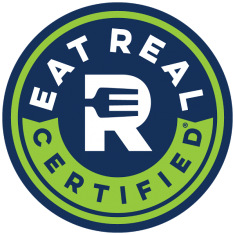 The highly-coveted REAL certification has been achieved by over 500 restaurant and foodservice providers. Utilizing a points-based audit, third-party registered dieticians evaluate establishments through interviews and menu, supply chain and operations analysis. Those that earn sufficient points in the areas of Responsible (nutrition), Epicurean (preparation), Agricultural (sourcing) and Leadership (environmental stewardship and other best practices) are able to become REAL Certified.
"Working with Heather through this process has been a pleasure," says Sarah Friedkin, Growth Manager at Eat REAL, "Heather and her team continuously go the extra mile to ensure complete transparency from source to plate. We are proud to welcome Casa Figueroa to the Eat REAL Community".
Casa Figueroa uses only high quality, seasonal ingredients that are sourced locally and sustainably. The menu is designed to provide clean and healthier options with a wide array of vegan and vegetarian dishes and limiting sugar-sweetened beverages.  To support the local food economy, Casa Figueroa has partnerships with the Ohio Ecological Food & Farm Association (OEFFA) and the Ohio Valley Food Connection. Casa Figueroa minimizes their environmental impact through exceptional recycling practices, use of biodegradable small-wares and to-go items, and composting food waste.
"We proudly support independent, farmers fisherman and meat producers that do not take the environment, animal welfare, and our natural resources for granted," Says Heather Byer, Owner of Casa Figueroa.
For more information on Casa Figueroa, visit their website here.
About Eat REAL
Eat REAL® is a 501(c) (3) nonprofit dedicated to transforming America's food system and fighting diet-related disease. Launched in 2012, Eat REAL Certified is a nutrition and sustainability best practices certification program aimed at realigning the food industry's incentives with consumers' health interests. The organization has certified over 500 restaurants, corporate cafes and university and school dining services in 35 states, with financial support from the Tennessee Department of Health, the Park Foundation, the Mary Black Foundation, the Campbell Foundation and the Robert Wood Johnson Foundation President's Grant Fund of the Princeton Area Community Foundation. More information can be found at www.eatreal.org.
Press Contact
Name: Sarah Friedkin

Phone: (202) 503-9122

Email: media@eatreal.org

Website: eatreal.org
Original Press Release.