Highly Anticipated Single "Be Good" To Be Released May 25th
(PRUnderground) April 18th, 2019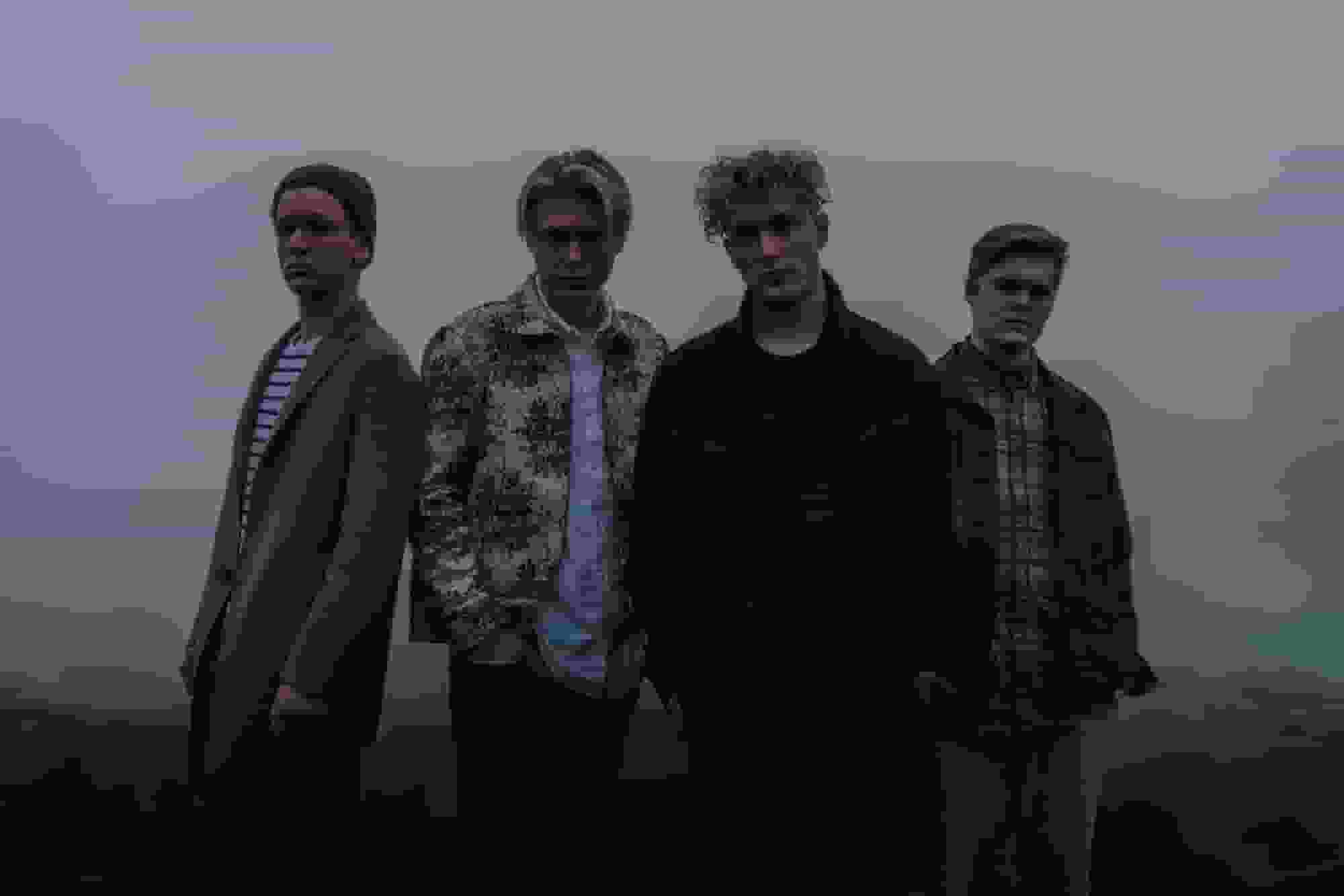 In 2016, teenagers Zach Knell, Samuel Sheppard, and Keith Lambson met in Roseburg, Oregon. In early 2018, barely a year ago, they formed Roseburg, naming their band after the small city where their journey began. The band was recently joined by Soren Buchert as a bassist. Since the release of their debut EP "Heaven Vs. Hollywood ", Roseburg has been well on their way to creating a unique and permanent place for themselves in the music world. Being unmanaged and unsigned hasn't stopped this powerhouse of a band from gaining over 100,000 followers on Spotify or being picked up by several of the top curated rock playlists. Now Roseburg is showing fans they have a lot more to look forward to with their debut album "Righteous Punk".
Their leading single on the album, "Be Good" sets the stage for their best year yet. With melodic instrumentals and pithy lyrics, Roseburg proves they are a force to be reckoned with. They may be young but they've created a soulful, mature sound that puts forth a message of patience, hard work, and self-reflection. All the while being one of the most replayable listening experiences audiences have had in quite awhile. "Be Good" reflects the bands embodiment of the overcast, rainy, green Oregon surroundings and blends their darker, edgier undertones with radio-friendly pop songs. Roseburg has truly created a sound that is entirely their own.
"Righteous Punk" promises to take this band from up and coming to on top and is Roseburg's debut full-length album. Set to be released in September of this year, "Righteous Punk" will take listeners on a uniquely entertaining ride. Roseburg collaborated with producers Nate Pyfer and Scott Wiley on this album.
Praise for Roseburg: 
"…Poster kids for your stereotypical all-American surfer dudes- except for the fact that these types are donning plaid shirts and puffer jackets, braving the negative temperatures of an Oregon winter. These aren't some plastic Californian rockers, this is Roseburg, and they're a whole new take on an ever-popular genre." – Hysteria Mag
Roseburg will be performing at UCLA's Coastalong Music Festival in Los Angeles on May 4th and beginning their national tour at The Half Shell in Roseburg, Oregon on August 31st.
About Roseburg
Roseburg is comprised of Zach Knell, Samuel Sheppard, Keith Lambson, and Soren Buchert . They currently reside in Zach's hometown of Provo, Utah. While all four members are from different parts of the country (Sheppard is from upstate New York, Lambson is from Idaho and Buchert is from Salt Lake City) the group met and began writing their first album in Roseburg, Oregon. They left Roseburg together in early 2018 to move to Provo and begin working with producer Scott Wiley and Grammy nominated producer, Nate Pyfer. Roseburg has found a mentor in Kellin Quinn, lead singer of Sleeping with Sirens, after Quinn found the band online and connected with the fact that they started near his own home town of Medford, Oregon. You can listen to Roseburg on Soundcloud and follow them on Instagram or Facebook. You can also check out their Website for updates and tour schedules and check out their merchandise on Myshopify. Listen to "Be Good" on all streaming platforms May 25th.
About AMW Group
AMW is an award-winning marketing, communications and entertainment group.
Press Contact
Name: Team AMW

Phone: (310) 295-4150

Email: info@amworldgroup.com

Website: https://www.amworldgroup.com
Original Press Release.