New Interactive Streaming Platform Provides Royalty-Free Background Music and Playlists for Business Venues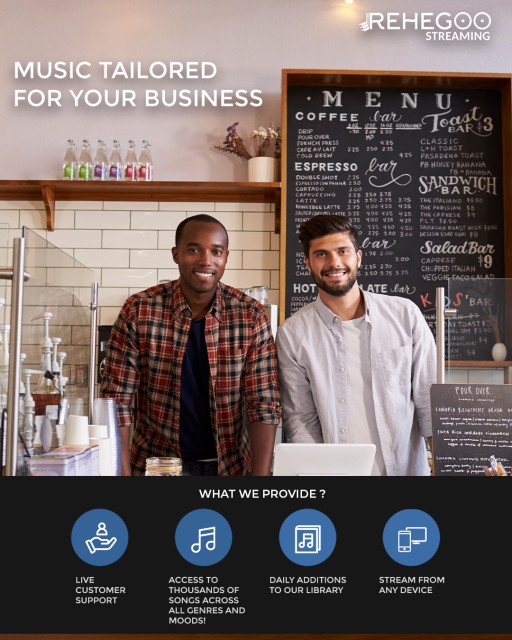 NEW YORK - May 21, 2019 - (
Newswire.com
)
Rehegoo Music Group, one of the world's fastest growing record labels, has launched a new streaming service offering curated playlists and customized song selections for business owners. 
The service creates tailored, curated playlists with just a few clicks after owners select their business category and choose from a wide selection of moods and genres. For the creative entrepreneur, users also have the option to explore the platform and build playlists themselves, in order to "design their own brand," if they so choose.
"Many business owners don't have the time to research music and build playlists all day, and they often don't have access to royalty-free tracks to begin with," said Mattia Esposito, COO of Rehegoo Music. "We create the perfect song selection for any business venue, using our extensive and constantly expanding library. With just a few clicks, any business owner can receive a license and begin streaming customized background music for their brand within minutes."
The new platform aims to give businesses an easy solution to avoid the hefty fines and penalties for playing unlicensed music inside their venue, which can range from $1,000 to $100,000.
The library consists of thousands of songs, all of which come from underground professional artists, rather than recycling the top 100 hits like other streaming platforms often do. The curated playlists change daily, as the music library continues to grow with professionally produced music by the label's list of signed artists from around the world.
"Music is important not only for the happiness of your customers but for the livelihood of your staff as well. That's why we are adding new music every day, so there's always something fresh to listen to," said Andrea Barattini, CEO of Rehegoo Music USA.
The platform launched in Italy, the U.K., and the USA in early May 2019 and will continue to roll out across the globe throughout the year.
For more information visit www.rehegoostreaming.com
Media Contact: 
Leanna Norwood 
Rehegoo Music Group 
l.n@rehegoo.com
Related Links
Rehegoo Streaming Service
Related Images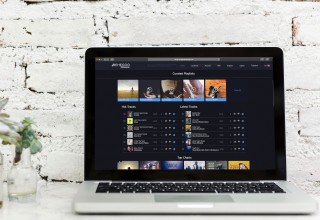 Press Release Service by
Newswire.com
Original Source:
Rehegoo Music Launches Background Music Streaming Service for Businesses