New Book Shows Businesses How Not to Drain the Life Out of their Workers
PALMYRA, Va. - May 21, 2019 - PRLog -- "Moe Carrick – with her brilliant new book Bravespace Workplace – will help us change this toxic paradigm," says Glennon Doyle, author of the New York Times bestseller Love Warrior. "Warm, witty, and data-driven, Carrick unflinchingly tackles the false dichotomy that a company must choose between profit and people." Carrick presents compelling, real-world stories about what it takes to make organizations bring out the absolute best in human beings and offers numerous ideas for action that readers can take to transform their own workplaces into Bravespaces.

"Leaders need to focus on five interdependent levers of their day-to-day work to enhance the humanity and the performance of everyone who works for them — a win–win for both employee and employer," according to Carrick. These levers are:

The human essentials – develop heart skills: empathy, vulnerability, transparency, compassion, and courage
A conscious culture – develop people practices that sustain a healthy organizational culture
Purposeful design – develop human-centered internal processes and organizational structures, recognizing that work has a natural place in our lives
Meaning and context – insure that work is meaningful and offers a way to contribute: people feel seen, feel necessary, feel occupied, feel compelled
The soft stuff and being real – allow for authentic expressions of humanity and human nature
Carrick offers ten practical behaviors to employ right now to make an organization a Bravespace workplace. Doing so will activate the best that people have to bring to their work, benefitting the oganization's results, its bottom line, the communities in which it operates, the environment it requires, and the value that it adds.

Adopt a people-centered mindset.
Bring flexibility to your approach.
Involve others.
See the benefit beyond.
Address leaders first.
Remember that life is work.
Start with small changes.
Listen to understand.
Align head and heart.
Walk your talk.
Says Carrick: "In the Bravespace workplaces of tomorrow, work will be the place we go to activate, enliven, and tenderly support the complicated humans that we are so that we can bring all of ourselves to work every day. It will be a place where we create great things together, learn, connect, and contribute."

Bravespace Workplace: Making Your Company Fit for Human Life will be available May 21, 2019. The 264-page book is published by Maven House Press in paperback ($19.95) and e-book ($14.99) formats. More information can be found at  http://mavenhousepress.com/our-books/bravespace/ and https://www.moecarrick.com/.

About the Author
Moe Carrick – mom, daughter, gardener, wife, ex-wife, adventurer, entrepreneur, and consultant – believes that people make organizations great. Companies large and small are routinely brought to their knees by the "soft stuff" of people problems. As anyone knows who has tried, this work is hard. As a facilitator, protagonist, consultant, entrepreneur, author, employer, and relentless optimist, Moe believes that people can and should thrive at work, and that when they do, organizations succeed.

Moe is Principal and Founder of Moementum, an award-winning Certified B Corp consulting firm dedicated to helping people do their best work and whose diverse client list includes REI, Prudential, Nike, Starbucks, ABB, World's Finest Chocolate, Oregon State University, The Nature Conservancy, and White Men as Full Diversity Partners. Moe holds an MA in organizational development, is a Certified Daring Way/Dare to Lead facilitator, a coach, a contributor to Conscious Company magazine, a senior consultant with White Men as Full Diversity Partners, and co-author of the bestseller Fit Matters: How to Love Your Job.

About Maven House Press
Maven House is an independent publisher of books that inspire people to use business as a force for good, books that challenge conventional thinking, introduce new ideas, offer practical advice, and illuminate paths to greatness. Maven House titles are distributed worldwide by Publishers Group West/Ingram. For more information visit mavenhousepress.com.

Contact
Jim Pennypacker
***@mavenhousepress.com
Photos: (Click photo to enlarge)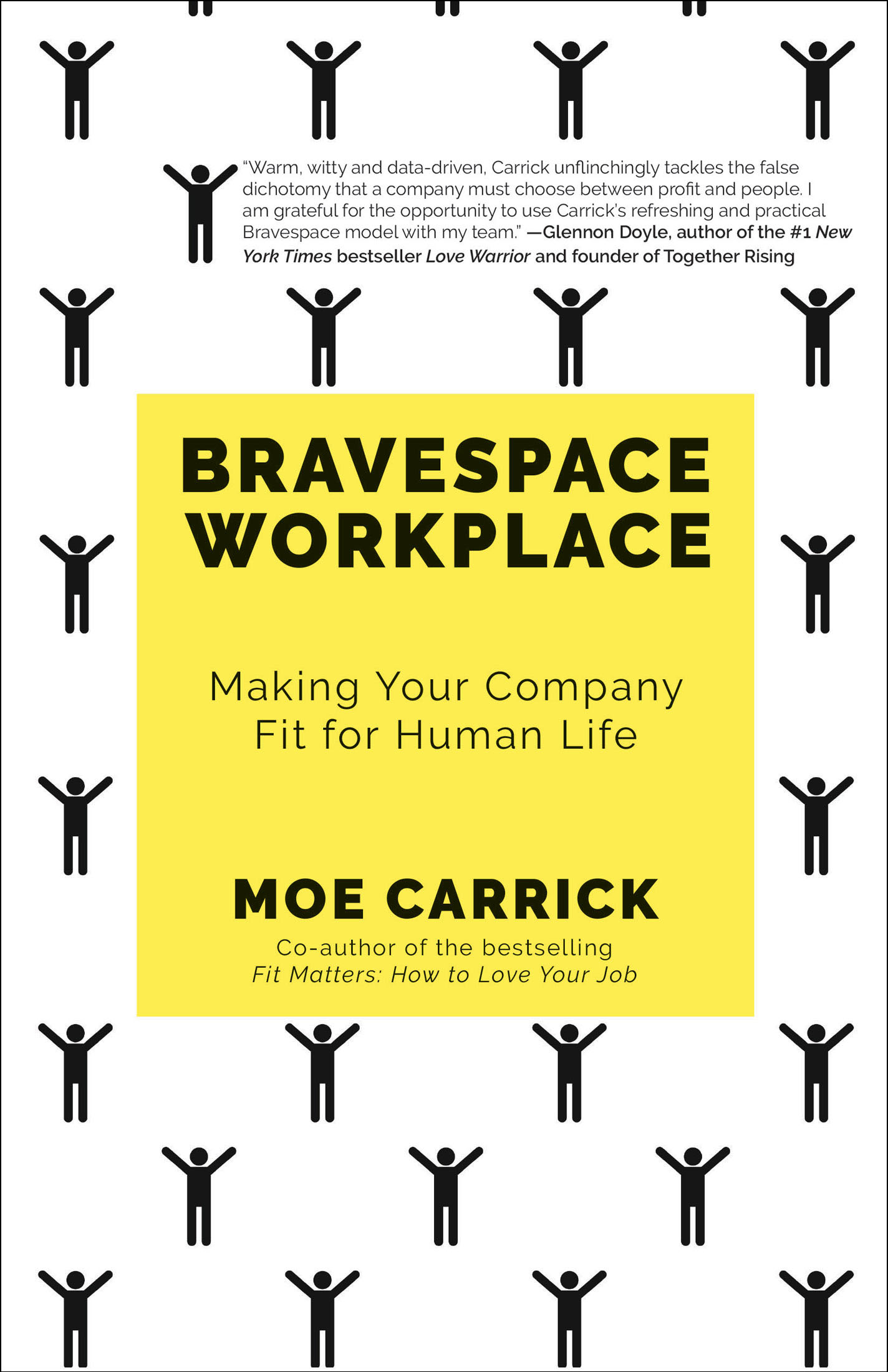 Read Full Story - Is Your Workplace Toxic? Discover What You Can Do About It | More news from this source

Press release distribution by PRLog