Every girl or woman regardless of complexion or size should be able to feel beautiful free from bullying & negative judgment. That's the spirit that fueled the launch of the new all-natural beauty line Jelebee Beauty devoted to helping girls and woman look and feel their best.
(PRUnderground) June 7th, 2019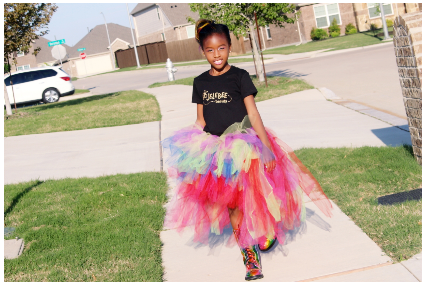 Bullying is one of the most dangerous and damaging things that can occur to a child, often leaving scars that impact them for a lifetime if not addressed as soon as possible. Very rarely, however, a good learning experience can come out of a child and their family working through how to process this kind of behavior. That's exactly what happened in the backstory of exciting new cruelty-free makeup brand Jelebee Beauty who recently celebrated their launch, taking the inspiration to found the company from the poor experience the family's young daughter received over her skin tone at school. Spinning this around into something positive Jelebee Beauty was born and the excitement surrounding the company is skyrocketing,
"We all are beautiful in so many different ways and for my nine-year-old daughter to want to do a makeup line to help change how others feel about themselves and to make her own money at the same time is very impressive," commented Tineesha for Jelebee Beauty. "The product line is amazing and we think it is going to become very popular, very quickly."
All beauty products offered by Jelebee Beauty are for all ages, paraben free, gluten free, cruelty-free, and vegan. And have received the official approval of Jele' the nine-year-old mastermind behind the brand, Popular products currently include Wild Thing Matte Lip, Lullaby Matte Lip, Lilac Mist Lip Gloss, and Roman Candle Mini, just to name a few,
There's little doubt Jelebee Beauty is a beauty brand on the rise,
For more information or to order be sure to visit .https://jelebee.com
About Jelebee Beauty
Quality or color should never be a compromise when it comes to your beauty. From the most popular looks, to the fun products and flirtatious colors, we bring it all to you! We are committed to being the only place you need to look great and maintain your healthy, beautiful skin! All of our products are PARABEN FREE, GLUTEN FREE, CRUELTY-FREE and VEGAN!
Press Contact
Name: Antoine & Tineeshia Stevens

Phone: 800-988-3409

Email: customerservice@jelebee.com

Website: https://jelebee.com
Original Press Release.