Maximize Studios is a US based website design and development company with a portfolio of work spanning over 15 years.
(PRUnderground) June 14th, 2019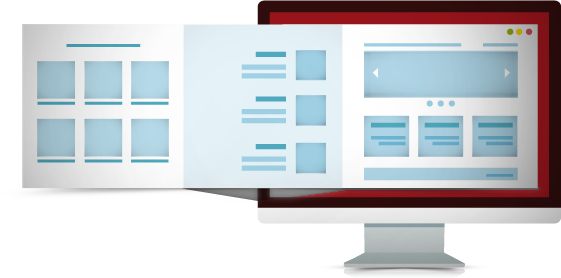 Maximize Studios is a US based website design and development company with a portfolio of work spanning over 15 years.
"We have designed and launched some of the most recognizable websites in the past," said Anthony Tawadrous, co-founder and director of US office "The Jonas Brothers Fan Club" was one of our first national sites – they were everywhere at that time"
"One of the largest rebranding we were involved with was the remake of ST Mary Medical Hospital to Hoboken Medical Center, that had a great deal of backend coding and large database.
We have reached a milestone 2018, celebrating 15 years in business. we have expanded from a web design company in NJ to a full-service web solution digital marketing agency serving the US from our Hoboken New Jersey Office, and Serving Europe from our second location in Tbilisi, Georgia. Now time has come for Maximize Studio to open a new location within the USA to server the West Cost in the 4th quarter of 2019.
We are grateful to our clients for the long-standing relationship as many of our clients' partnerships go back to 10+ years."
"The goal is to become a highly recognizable web and online marketing company with consistent growth and establishing an increasing around the globe as well as locally and abroad.," said Ralph Raghib, CEO
Our products and services are;
Strategy & Consulting
We build brands with razor-sharp strategy. We analyze every aspect of your industry and apply our digital expertise to provide a roadmap for success.
Branding & Design
We bring ideas to life with perfectly executed creative. Our websites, videos, campaigns and copywriting build a brand story that will resonate.
Web Development
Using the best-in-class technology, we build websites and apps that perform. With a full team of developers working on cutting-edge solutions, we customize interactive development for every client need.
Digital Marketing
Our dynamic marketing team gets results. We apply a series of customized tactics to bring qualified traffic to your site and build relevant content that converts.
Mobile Apps
Mobile apps are the next step in connecting your business with your target audience no matter what device they are on. We can design, develop, and market your app to ensure growth for you and your brand.
Maximize studio on a mission to provide professional, highly creative and exceptionally functional web design along with effective web marketing services that will assist small businesses, corporate and non-profit organizations in promoting their brands, reaching and expanding their base and converting their message and products into sales.
About MaxiMize Studio
Maximize is a results-driven agency that custom tailors the best strategies to help you achieve your goals. We combine creativity and technology to build websites and marketing strategies to make your business thrive in today's competitive Internet marketplace. While Maximize Studio is a Digital Media Agency with a full suite of services, we offer in-house services, such as Custom Responsive Website Design & Development, Mobile E-commerce, Design & Print, Web Portal & Directories, Mobile Development, Mobile App Development and Online Marketing & Advertising.
Press Contact
Name: Lana Gabrichidze

Phone: 8662132352

Email: info@maxmize.com

Website: www.maxmizestudio.com
Original Press Release.