Artists ALEX & TOKYO ROSE Blend EDM and Retrowave Music for a Fresh New Sound
(PRUnderground) June 18th, 2019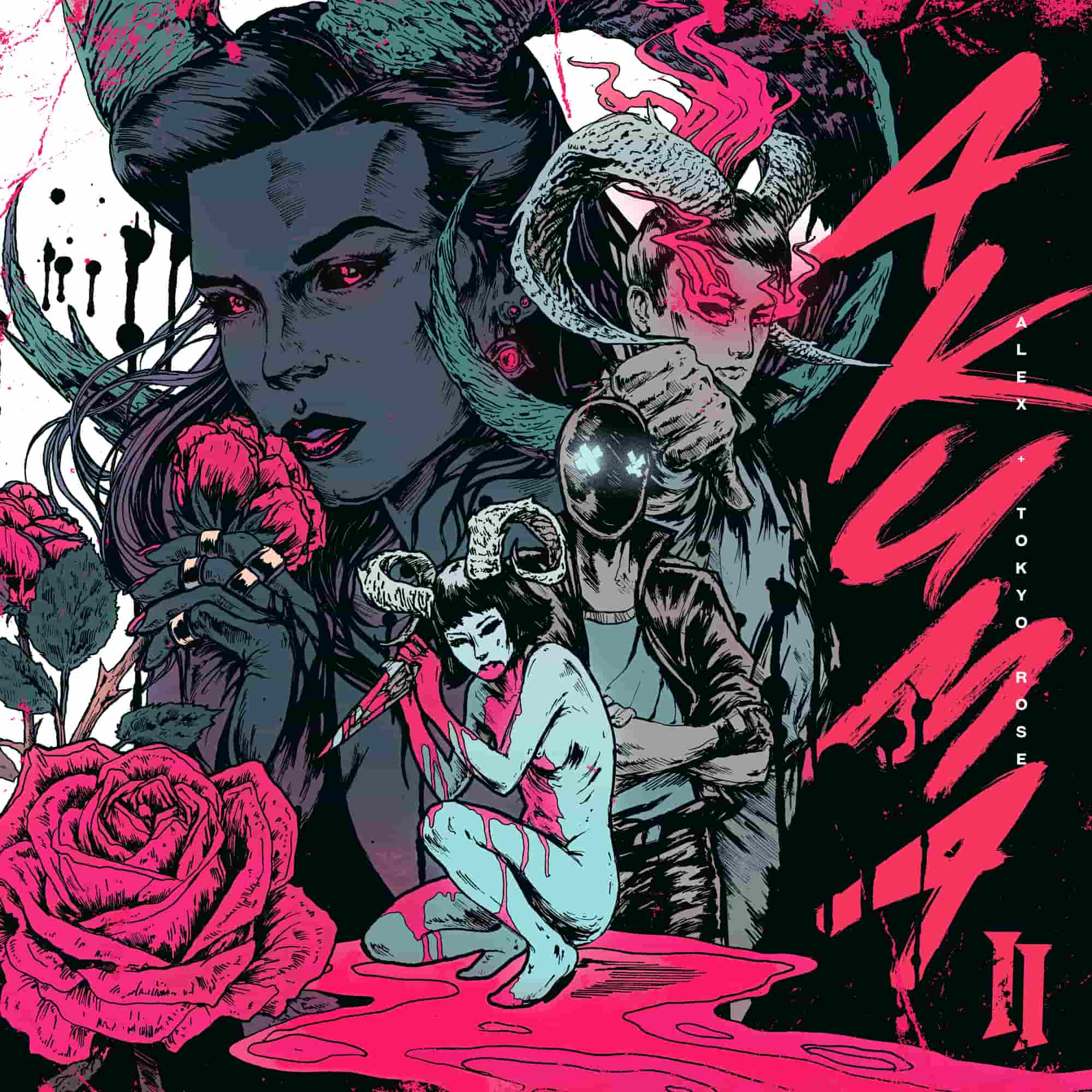 For those who love the genre of Retrowave music, New Retro Wave Records is a common name. With 860k+ subscribers on their YouTube channel, NRW is a dominating influencer in the Retrowave genre. Now, they are stretching their reach into Dance/EDM music. With their latest album drop, AKUMA II, produced by ALEX and TOKYO ROSE, NRW Records is charting higher than ever before.
The combination of dance/EDM, electronic, and Retrowave brings an unconventional sound to the EDM world. AKUMA II is a brilliant mix of the 80s/90s vibe of Retrowave and the modern twist of today's electronic music. EDM fans can expect an added retro sound unique from what they are used to, while Retrowave fans can expect a more modern approach without losing that nostalgic feel.
In 2017, NRW released the album AKUMA, which charted on Billboard Electronic Album Charts at #15. This year, AKUMA II bested its predecessor by charting on Billboard Electronic Album Chart at #5 and the iTunes electronic album sales chart at #13. AKUMA II is the highest charting album for NRW Records so far. AKUMA II also boasts five days at the #1 spot on the front page of Bandcamp. Twenty-four hours after its release, AKUMA II sold out all physical copies.
As the Retrowave genre continues to grow, NRW remains at the forefront of the movement. AKUMA II is another step towards their goal of bringing higher awareness of the genre to the mainstream public. With new projects already on their way, New Retro Wave Records is sure to generate plenty of attention this year.
New Retro Wave is on all major social media platforms including YouTube, Twitter, Instagram, and Facebook.
About NRW Records
NRW Records has had music featured in Netflix films/TV shows and major movies, such as Death Note, Family Guy, and the latest Godzilla franchise. Their work has gained praise and recognition from 80s new wave artist Thoman Dolby and Panic! At The Disco's Brendon Urie. NRW's mission is to share and spread the Retrowave sound and culture with the world.
You can follow NRW on Twitter, Instagram, or Facebook. Check out their YouTube channel for the music that they post.
About AMW Group
AMW is an award-winning marketing, communications and entertainment group.
Press Contact
Name: Team AMW

Phone: (310) 295-4150

Email: info@amworldgroup.com

Website: https://www.amworldgroup.com
Original Press Release.