Bestselling Author Megan Dalla-Camina's new book takes women on a passionate exploration of simplicity, wellbeing, comfort, courage, womanhood and sovereignty
(PRUnderground) July 2nd, 2019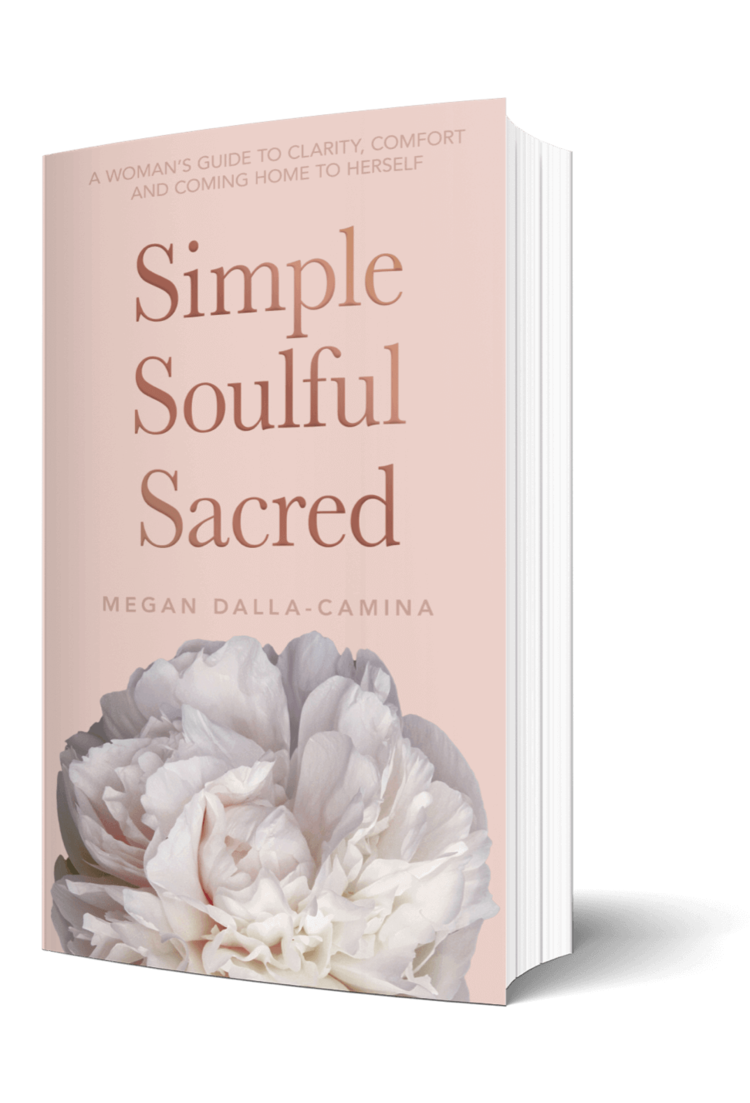 Bestselling author Megan Dalla-Camina announced today the publication of her latest book, Simple Soulful Sacred: A Woman's Guide to Clarity, Comfort and Coming Home to Herself, which is now available in paperback and Kindle editions in the United States. The book provides women fresh insights for liberating themselves from their over-busy lives by embracing the tenets of a simple, more meaningful, soulful, life.
"Women are rising up and achieving success on their own terms," said Dalla-Camina. "My new book serves as a step-by-step guide to those women who are ready to fully embody their feminine power and make the dreams that are important to them come true."
Dalla-Camina's premise is that with a fast-paced existence becoming a new normal, many women are struggling to find a balance between their personal and professional lives. Lost in the struggle is the time and clarity to pave a clear path to achieving their goals and vision of a better self.
Drawing upon decades of experience helping today's busy women rediscover and cultivate their feminine powers, Dalla-Camina has written a mindful guidebook for those wanting to learn how to lead a more meaningful, purposeful and soul-aligned life.  Comprised of 200 short-form chapters, the book explores themes of simplicity, livelihood, wellbeing, comfort, soulfulness, consciousness, courage, sacredness, womanhood and sovereignty.
Dalla-Camina is the bestselling author of Getting Real About Having It All and Lead Like a Woman.  This is her third book. A former executive, business strategist and leadership expert for some of the world's most innovative companies, Dalla-Camina now travels the world speaking, writing and teaching on women's empowerment, leadership, entrepreneurship and wellbeing.
To purchase a copy of Simple Soulful Sacred, visit:
https://www.amazon.com/gp/product/1401950922/
For more information about the book, read a sample, and learn more about Megan Dalla-Camina visit: https://megandallacamina.com/simple-soulful-sacred
About Megan Dalla-Camina
Megan Dalla-Camina is a best-selling author, women's mentor, founder and speaker
passionate about women's empowerment, leadership, and well-being. She is the Co-founder/CEO of Lead Like A Woman, an award-winning leadership company supporting women to live and lead with authenticity and confidence. She is also Founder and Creator of Sacred Living Co, a platform for women who are seeking more simple, soulful ways to be in the world.
Press Contact
Name: Lynn Munroe

Phone: 845-548-1211

Email: lynn@maracaibomedia.com

Website: http://megandallacamina.com
Original Press Release.