'The beauty of being able to refinance through the 504 program is that it brought our payments down and gave us more options for the business into the future.' - Jim Roberts, co-owner, The Madrones & The Brambles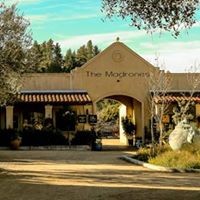 SAN FRANCISCO - July 15, 2019 - (
Newswire.com
)
​​​​​Capital Access Group (www.capitalaccess.com), a commercial real estate lender specializing in U.S. Small Business Administration 504 loans for growing businesses, recently helped The Madrones, an independent, Mediterranean-style, wine country resort hotel in Philo, California, secure $1.5 million in total financing through the SBA 504 Refinance Program. The SBA's Refinance Program allows small business owners to replace existing commercial real estate mortgages with fixed, low-interest, long-term financing so they can reduce their monthly payments.
Before it became a resort hotel, The Madrones was a private home and the headquarters for owner Jim Roberts' design firm, which served homeowners and home builders in the area. When the recession hit in 2008, the housing market took a beating and Roberts realized he needed to "really rethink things." He started listing the property on vacation rental websites to help with finances and, over time, he slowly converted the property into a retail center.
"The way it came about was not my intention," said Jim Roberts, co-owner, The Madrones & The Brambles. "It was all out of happenstance and needing to quickly reinvent myself and get back up on my feet."
Eventually, Roberts and his partner Brian Adkinson converted the property into a wine country resort. In 2015, they purchased an adjacent property, The Brambles, a Victorian-inspired property nestled in an old-growth redwood grove. Today, The Madrones & The Brambles boast three tasting rooms, 15 guest accommodations, a restaurant, a curiosity shop and a small spa, and they were recently named one of 2019's "Hottest New Venue Openings Across the Globe" for weddings, social events, retreats and family gatherings.
To put the business on firmer footing, Roberts wanted to refinance two existing, commercial real estate loans on The Madrones.
"As a small business owner, you kind of panic," said Roberts. "Commercial loans are usually due in 10 years and they reset in five years, so when they are getting ready to reset, you start thinking, 'Well, I'd better do something.' It can really affect your bottom line."
When a friend told Roberts about the SBA's refinance program, he saw an opportunity to refinance the existing, adjustable commercial mortgages with a 504 loan.
"I knew about SBA loans, but I wasn't aware of the refinance option," said Roberts. "The beauty of being able to refinance through the 504 program is that it brought our payments down and gave us more options for the business into the future."
Roberts was pleased with his SBA 504 loan and he was also happy with the service he received from Capital Access Group.
"The team has been great to work with," said Roberts. "Working with Capital Access Group has truly been a great experience and I appreciate their expertise and advice throughout this journey. I will look forward to working with them more in the future."
"It was such a pleasure working with Jim and Brian and helping them access funds to refinance two high-cost commercial loans to reduce their monthly expenses and secure their business," said Claudia Cohen, senior vice president, Capital Access Group. "The Madrones & The Brambles are instrumental to the newfound popularity of Anderson Valley's wine country and we wish Jim and Brian much success in the future."
About Capital Access Group: Capital Access Group is a leading statewide Certified Development Company based in San Francisco, authorized by the U.S. Small Business Administration to provide long-term, fixed-rate financing through the SBA 504 loan program, which offers 90 percent financing to business owners for the purchase, renovation or construction of commercial real estate for their growing businesses. Founded in 1981, Capital Access Group has helped thousands of entrepreneurs grow their businesses and realize their dreams of owning their own buildings. Currently, the SBA 504 interest rate is 3.90 percent, fully amortized and fixed for 20 years. For more information, please visit www.capitalaccess.com.
Related Images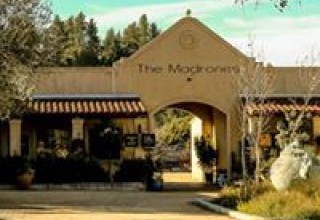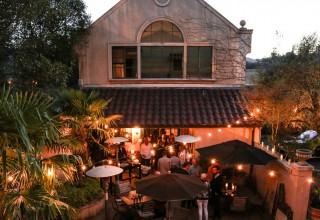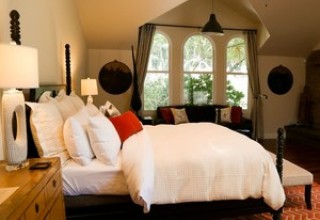 Press Release Service by
Newswire.com
Original Source:
The Madrones, a Popular Anderson Valley Wine Country Resort, Secures $1.5 Million From Capital Access Group and the SBA 504 Refinance Program to Reduce Their Debt and Lower Monthly Expenses