Leading health information website releases a compilation of 204 upcoming health events for doctors, scientists, health experts, and the public to attend.
(PRUnderground) August 20th, 2019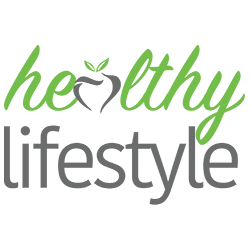 Those looking to attend a conference on fitness, parenting, medical advances, health insurance, or legal cannabis need look no further than Healthy Lifestyle's 204 Health Events list. This newly debuted list is a round-up of some of the most prominent health events from around the world geared toward healthcare and science professionals as well as the general public.
HealthyLifestyle.org is a website dedicated to helping people live better by providing reliable information on health-related topics. The site facilitates fair discussions on both sides of hot-button issues, allowing readers to make the most informed decisions. Whether people are researching their symptoms, studying a drug that has been recommended to them, or seeking expert medical advice for a loved one, they can find answers here.
With hundreds of health conferences happening worldwide each month, Healthy Lifestyle has curated a list of some of the top events. The list caters to a broad audience to include:
Doctors seeking to learn about and share medical research
Fitness buffs looking for new exercise techniques or cutting-edge health-related products
Legal cannabis users and physicians seeking to understand more about the newest industry developments and legislation affecting the drug
Parents, teachers, and childcare providers looking for appropriate teaching and disciplining strategies
Individuals or employers in need of better health insurance coverage
Insurance professionals seeking to network and learn more about industry regulations and opportunities
…and more
The 204 Health Events list is presented in a user-friendly and easy-to-share format with a brief overview of topics, locations, dates, and prices.
The list is one of the many resources provided by HealthyLifestyle.org for those looking to become better informed about health-related topics. The website contains a wealth of articles on trending health issues — including those that other sites may shy away from. Readers will find articles on controversial issues like alternative medicine, legal cannabis movements, and the vaccination discussions.
Dave Cutter, co-founder of HealthyLifestyle.org, said that the list is one more tool to get people exploring and talking about vital topics.
"This is a very comprehensive list that directs people to the issues that interest them most and connects them to relevant information and communities," said Cutter.
Cutter said that the list is in line with the website's mission to address all aspects of health — not just the commonly discussed ones.
"There are a number of sites out there that address health topics, but they tend to avoid fraught issues," said Cutter. "We believe that this does the public a disservice. Our website — and this list — tackle controversial topics head-on so that people can examine them fairly — without the spin and drama."
Whether it's the International Conference on Vaccine Research in Geneva, Switzerland, the High Times Cannabis Cup in Detroit, Michigan, or the Natural Products Expo West in Anaheim, California, the 204 Health Events list has it covered.
To learn more about Healthy Lifestyle and the informative and controversial topics that the portal addresses, visit www.HealthyLifestyle.org.
About Healthy Lifestyle
Healthy Lifestyle aims to provide relatable health articles, news, and stories. There is one life to live. It is the responsibility of society, as human beings, to take care of our health so we can live fully.
Press Contact
Name: Dave Cutter

Phone: 1-855-736-6885

Email: press@healthylifestyle.org

Website: http://healthylifestyle.org
Original Press Release.