Will the $1 Trillion Budget Deficit Hurt U.S. Equities?
October 28, 2019 at 11:06 AM EDT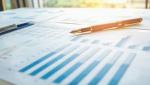 Third-quarter earnings are humming while the economy seems to be drumming along despite some market analysts signaling that a recession could be a year or two away. Inverted yield curves from the bond market, a reliable recession indicator, could be a sign and the ballooning budget deficit could be...