The team behind a new health information portal gears up to attend popular conference on employee healthcare benefits.
(PRUnderground) January 15th, 2020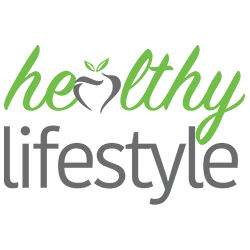 For nearly 30 years, employers from different industries have come together for the Health Benefits Conference and Expo (HCBE) — an event dedicated to helping organizations provide affordable and effective healthcare programs for their employees. This year, HealthyLifestyle.org — an up-and-coming health information portal — plans to attend the January event as part of its ongoing effort to report on trending medical news.
HealthyLifestyle aims to provide balanced coverage of cutting edge healthcare topics — including the controversial ones. Whether readers are looking to find information on a certain medication or immunization, find alternative treatments for their health problems, explore the pros and cons of medical cannabis, or research different plans under the Affordable Care Act, HealthyLifestyle.org provides a wealth of unbiased information.
HealthyLifestyle maintains its fresh perspective by staying up on the latest healthcare trends and events. According to the site's co-founder, Dave Cutter, his team is particularly excited to attend HCBE due to the unique window it provides into the state of the country's health insurance benefits.
"This conference brings together some of the best and the brightest minds from private and public-sector employers, healthcare systems, and universities," said Cutter. "It's an eye into what's working and what's not when it comes to employee health benefits and wellness programs."
Topics include prevention programs that work, functional medicine, secrets to better benefits communication, avoiding discrimination in employee benefits, and the generational economics of healthcare in today's age-diverse workforce. The conference will be held January 20-22 in Clearwater Beach, Florida.
Cutter said that the cost of healthcare is a concerning issue for many HealthyLifestyle readers and that this conference will enable his team to show what the future will bring in terms of affordability and services.
"The more we know, the better equipped we are to share information that our readers can use to avail themselves of the most affordable and comprehensive healthcare options available," said Cutter.
While there are a number of different health information portals out there, many of them shy away from taboo topics. That's where HealthyLifestyle.org comes in. They take on the hottest issues of the day, no matter how fraught they may be, churning out articles on everything from Trump's broken healthcare promises to the merits of medical cannabis to the over-diagnosis of mental illness.
To learn more about HealthyLifestyle and read about controversial and trending topics in health, visit www.HealthyLifestyle.org.
About Healthy Lifestyle
Healthy Lifestyle aims to provide relatable health articles, news, and stories. There is one life to live. It is the responsibility of society, as human beings, to take care of our health so we can live fully.
Press Contact
Name: Dave Cutter

Phone: 1-855-736-6885

Email: press@healthylifestyle.org

Website: http://healthylifestyle.org
Original Press Release.