For the third year, Colorado's largest lumber supplier donated Christmas toys to local children's hospital.
(PRUnderground) January 15th, 2020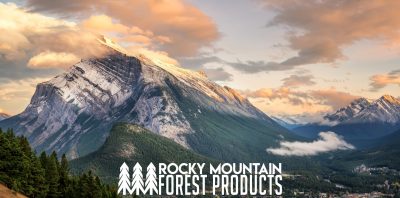 For over 45 years, Rocky Mountain Forest Products (RMFP), Colorado's largest lumber supplier, has been providing state residents with top quality building products, but the business' commitment to the state doesn't end there. The company also supports local needs and recently donated $1,000 in toys to a hospital near Denver.
RMFP is a family-owned-and-operated business that offers a variety of wood and composite material for decks, siding, fencing, and more. They have disrupted the standard business model for lumber suppliers, buying from mills and selling directly to customers. This allows them to skip the middle man-the wholesaler and distributor-and pass the savings on to their contractor and retail clients.
With four decades as a leading lumber supplier in Colorado, the company has fostered ties to the communities surrounding their facilities-which are located in Denver, Arvada, and Colorado Springs.
Taylor Poole, RMFP's Director of Marketing, said that his company has made a tradition of serving the needs of young patients at Lutheran Medical Center, which is located near the company's Denver facilities in Wheat Ridge, CO.
"A few years ago, we were made aware of young patients who were hospitalized over the holidays," said Poole. "We considered what a strain this could be for families who were unable to enjoy the holidays in the comfort of home-and who were dealing with the uncertainty of injury and illness-and we wanted to do something to brighten their Christmas."
With the support of families and contractors, Poole said that his company was able to purchase gifts and deliver them to the hospital. Poole said his company has continued the holiday donations every year since. This year, they donated over $1,000 in toys.
According to Poole, RMFP's charitable donations extend beyond just the holidays. His company donates lumber and other materials to a store known as Bud's Warehouse in Aurora. Bud's re-sells building materials and home products in order to fund job-training programs for people seeking to rebuild their lives in the wake of addiction, homelessness, and prison.
RMFP has served over one million customers in Colorado over the years, providing them with wholesale lumber and other building materials, and is proud to be part of the construction industry as well as initiatives to improve quality of life in the Centennial State.
"The people of Colorado have helped our business thrive over the years, and we are committed to giving back to them," said Poole.
To learn more about Rocky Mountain Forest Products, visit www.rmfp.com or call (303) 647-9185.
About Rocky Mountain Forest Products
Rocky Mountain Forest Products is the largest supplier of lumber in the state of Colorado. They import lumber directly from the mills and sell it wholesale to retail customers. For more than 40 years, RMFP has been helping builders and homeowners complete their projects under budget.
Press Contact
Name: Taylor Poole

Phone: press@seonational.com

Email: 1-855-736-6285

Website: http://www.rmfp.com
Original Press Release.