With the rising popularity of acupuncture for illnesses such as allergy and infertility, Yin's Acupuncture & Herbs Clinic has recently published an article that discusses the effects of TCM on skin problems and face wrinkles. Read the article at: https://yinsclinic.com/acupuncture-points-for-skin-problems-in-frisco-tx/
(PRUnderground) February 14th, 2020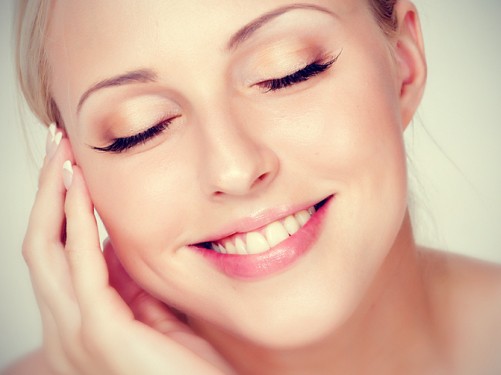 The practice of acupuncture has been around for ages, even before modern medicine. In fact, it was already mentioned in early documents before the Common Era. It has been used to treat various medical conditions like muscle pain, migraine and even stress. Just recently, however, it has been proven that acupuncture can also help ease skin problems like acne, atopic dermatitis or psoriasis.
Yin's Acupuncture & Herbs Clinic just published a great article on the effects of acupuncture against skin problems. According to the medical experts that authored the article, there are various acupuncture points in the body. For example, if a patient has a problem with their  kidneys, there is a specific acupuncture point for this that the acupuncturist will stimulate. The same is true with skin problems.
Skin acupuncture is gaining popularity because it is believed to be the original Botox that helps the client enjoy benefits against aging. Also, skin issues are usually just symptoms of more serious health problems like lupus, diabetes, heart or kidney problems. Acupuncture aims to cure skin problems by addressing the root of the problem. Acupuncturists look for Qi or life energy imbalances that cause skin problems. Once Qi flows freely throughout the body, skin problems will disappear.
Acupuncture is also non-evasive and has minimal side effects. The needles may look a bit scary at first, but they are definitely much less painful compared to other dermatological treatments.
The needles are only inserted in specific parts of the body that is related to the symptoms felt by clients. For example, if a client has eczema, the article states that the acupuncturist will insert the needle in only 2 acupuncture points, the SJ6 which is located around the hand area and the GB31 which is located above the knee, at the side of the thighs. Also, for psoriasis, the article states that the acupuncturist will only stimulate 2 acupuncture points, the SI1 which is the tip of the pinky finger and the SI5 or the wrist.
This procedure is also better compared to other evasive procedures like facials and peeling because it is all natural.
According to the article, their acupuncturists use Chinese herbs to treat various skin problems. They use rhubarb (dai huang) to provide clients with calcium, vitamin C, manganese, vitamin K and potassium. They use skullcap (huang qin), a flowering plant, as an antioxidant. They also use sophora flavescens (ku shen) to improve complexion and overall appearance.
Dr. Xie Yin and all the medical experts in Yin's Acupuncture & Herbs Clinic are open to queries, comments and suggestions. They know the true value of feedback and encourage their readers to reach out in order to further impart knowledge about the benefits of acupuncture. They want to constantly improve their service by knowing what clients really think about their natural wellness center.
This article was written in order to help readers understand that their skin problem can be addressed through acupuncture, a non-evasive procedure that is relatively safe for all.
The full article can be read through this link: https://yinsclinic.com/acupuncture-points-for-skin-problems-in-frisco-tx/
For more articles about acupuncture and its many benefits, interested individuals are encouraged to visit Yin's Acupuncture & Herbs Clinic's website and official blog. For direct inquiries and appointments, contact them at (972) 668-2626.
DISCLAIMER:
The information on this website or in emails is designed for educational purposes only. It is not intended to be a substitute for informed medical advice or care. You should not use this information to diagnose or treat any health problems or illnesses without consulting your physician. The news site hosting this press release is not associated with YinsClinic.com or  Dr. Xie Yin. It is merely re-publishing a press release announcement submitted by a company, without any stated or implied endorsement of the product or service.
About Yin's Acupuncture & Herbs Clinic
As one of the best acupuncturists and oriental medicine doctors in the Dallas Area, Dr. Yin brings to her patients a wealth of knowledge obtained from her training in China followed by 24 years of practice in acupuncture and herbal medicine. At Yin's clinics, patients are given ample time to explain their symptoms and complaints, and are offered the best service and treatment.
Our goal is to provide effective, all-natural, non-surgical, and drug-free solutions to chronic pain, fertility disorders, nervous system disorders, and other internal disorders.
Our clinic in Frisco, TX, has extensive experience in treating various diseases and symptoms; particularly in musculoskeletal disorders, pain management (such as migraine), and stress-related illness. We aim to provide treatment of the highest standard and expertise in traditional Chinese medicine within a relaxed and friendly environment.
Press Contact
Name: Dr. Xie Yin

Phone: 972-668-2626

Email: info@yinsclinic.com

Website: https://yinsclinic.com/
Original Press Release.