Leading Colorado lumber wholesaler attends world's biggest light construction show, creates record-setting amount of media content for contractors
(PRUnderground) February 21st, 2020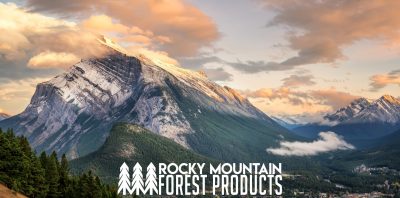 Rocky Mountain Forest Products (RMFP), the largest lumber supplier in the state of Colorado, had a busy few days at the International Builders' Show in January. Not only were they learning about the newest innovations in the light construction industry, but they were also generating more media content than any other company in attendance in order to share information with their contractors back at home.
With 45 years in business, the family-owned Colorado lumber yard has provided top quality fencing, decking and siding materials to over 1 million customers. They have shaken up the traditional business model for the industry, taking the wholesaler and distributor out of the middle and selling directly to their contractors and retail clients at an increased savings.
RMFP sent four production teams to Las Vegas for the National Association of Home Builders (NAHB) International Builders' Show from January 21 to 23. This is the largest light construction show in the world, showcasing the latest products and services in the industry. Knowing that many Colorado building contractors would be unable to attend, the RMFP teams created over 100 pieces of media content, including podcasts, video interviews and photo features.
The team's podcasts from the convention can be heard on The Mill, RMFP's signature podcast devoted to the construction and trades industry. The video features can be seen on YouTube and LinkedIn, and the photo features can be viewed on the company's social media pages on Facebook and Instagram.
According to Taylor Poole, RMFP's Director of Marketing, the media content introduces contractors who weren't able to attend the show to some of the most prominent people in the industry and new products and services from leading brands.
"We were able to network with big names like Fiberon, Trex, TimberTech, Boise Cascade and many more," said Poole. "Our viewers and listeners will be able to see what's on the horizon for 2020 for everything from composite decking and siding to rare woods."
Poole said that even though this is the premier event in light construction, many contractors can't get away to attend, of if they do attend, they may not have time to take advantage of all of the educational opportunities.
"Because we had four teams there, we were able to canvas the place really well and also leverage our relationships with top suppliers and manufacturers to generate a behind-the-scenes experience at the conference," said Poole. "It gives our contractors a virtual connection to the best of the show."
To learn more about Rocky Mountain Forest Products' expansive selection of wood and composite construction materials or to connect to their media content from the International Builders' Show, visit www.rmfp.com or call (303) 647-9185.
About Rocky Mountain Forest Products
Rocky Mountain Forest Products is the largest supplier of lumber in the state of Colorado. They import lumber directly from the mills and sell it wholesale to retail customers. For more than 40 years, RMFP has been helping builders and homeowners complete their projects under budget.
Press Contact
Name: Taylor Poole

Phone: press@seonational.com

Email: 1-855-736-6285

Website: http://www.rmfp.com
Original Press Release.