Cigna emerges as clear winner in data analysis released by new health information website
(PRUnderground) February 25th, 2020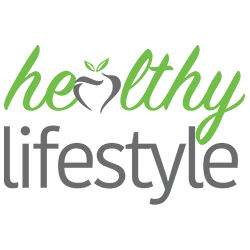 In its ongoing quest to help Americans understand the latest healthcare trends and how they affect their lives, HealthyLifestyle.org, a new health information portal, has rolled out an extensive analysis of the effect of Obamacare on the popularity of different health insurance companies.
While there are different online health information websites to choose from, HealthyLifestyle.org occupies a unique niche. It covers a broad spectrum of healthcare issues, including those considered too controversial or "taboo" by other sites. The result is an engaging and unvarnished look at the topics that affect American's health-related choices.
The website has recently published data analysis showing the effects of the Affordable Care Act on the popularity of the country's five most prominent health insurance companies. The results show Cigna benefitting the most from President Obama's signature healthcare initiative with Humana losing significant ground.
The data includes a state-by-state analysis of Aetna, Anthem, Cigna, Humana and United health. The popularity of these providers was measured by total internet searches.
The study compares results between states and contrasts them with internet search results pre-Obamacare. With a growth score equivalent to slope*1000, Cigna showed positive growth with a score of 14.12 trailed by United Health Care at 5.32 growth. Anthem lost some ground (-1.92) as did Aetna (-4.64). Humana represented the greatest loss, with a score of -34.92.
Obamacare changed the playing field for insurers, barring them from considering subscribers' health risks before insuring them, subsidizing millions of people who can't afford health insurance, and creating an "exchange" structure that helps Americans comparison shop more easily for the most fitting plans.
Insurers have been scrambling to adapt their financial models to the new changes, with some faring better than others.
Dave Cutter, Founder of Healthy Lifestyle, said that the data speaks to the profound impact of Obama's healthcare restructure.
"It's clear that these changes are causing insurers to reinvent themselves in major ways, and some are succeeding more than others," said Cutter. "Americans want good customer care and affordability, and under the new rules, it can be hard to figure out how to stay competitive in both areas."
Cutter said that his team is committed to continuing to bring the public a cutting-edge blend of research and frank articles that shed light on the current state of healthcare and help people make the most informed decisions regarding their well-being.
The site tackles topics ranging from health insurance to medical cannabis to essential oils to vaccinations. It is non-partisan and aims to help readers see different sides of health-related issues.
To learn more about Healthy Lifestyle and see its latest articles, visit www.HealthyLifestyle.org.
About Healthy Lifestyle
Healthy Lifestyle aims to provide relatable health articles, news, and stories. There is one life to live. It is the responsibility of society, as human beings, to take care of our health so we can live fully.
Press Contact
Name: Dave Cutter

Phone: 1-855-736-6885

Email: press@healthylifestyle.org

Website: http://healthylifestyle.org
Original Press Release.