GATINEAU, Quebec - March 10, 2020 - PRLog -- Macadamian Technologies celebrates the upcoming launch of Voice Technology in Healthcare: Leveraging Voice to Enhance Patient and Provider Experiences published by CRC Press, Taylor & Francis Group and HIMSS. The book is a result of a joint collaboration between Bruyère Research Institute, the Intelligent Health Association, Mayo Clinic, University of British Columbia, physicians and researchers from the University of Central Florida, and technologists from a range of innovative healthcare-centric voice technology companies.

Consumer demand for voice assistants and voice-enabled devices continues to grow in healthcare. According to Business Insider, the market opportunity for the global health virtual assistant market is expected to reach $3.5 billion in 2025. The drivers for voice adoption in healthcare include freeing up physicians so they have more time to spend with patients and enabling patients to access care remotely.

"Our ability to communicate through the spoken word, and the relationship to technology and healthcare, is the basis for this entire book." Dr. Teri Fisher, Voice First Health.

Dr. Teri Fisher, Voice First Health, Dr. David Metcalf, University of Central Florida, Harry Pappas of the Intelligent Health Association, and Dr. Sandhya Pruthi, MD, Mayo Clinic together with a team of industry contributors, lead an examination of the following topics:

Provide an overview of the key concepts of voice technology in healthcare.
Examine the possibilities of voice technology from the patients' perspective.
How voice technology will transform the way providers care for their patients.
Future of voice technology in healthcare.
"We are proud to be part of the team of contributors to share our practical insights and best practices into patient engagement and technical implementation to help the community accelerate solutions leveraging this important emerging tech." Timon LeDain, Director of Emerging Technologies, Macadamian.
The virtual book launch will be hosted on Wednesday, March 11, 2020, at 12 pm EDT. Register for the event at
voicefirsthealth.com/live
. Copies of the book will be available for sale online through Amazon.com and iBooks as of March 9, 2020. Print copies are available through Amazon.com and CRCpress.com.
###
About
Macadamian
We design and develop digital health and connected medical device applications to improve healthcare. Macadamian is a full-service software design and development consulting firm that provides a complete range of product strategy, user experience design and research, and software engineering services.
Contact
Vani Edwardson, VP Marketing
***@macadamian.com
Photos: (Click photo to enlarge)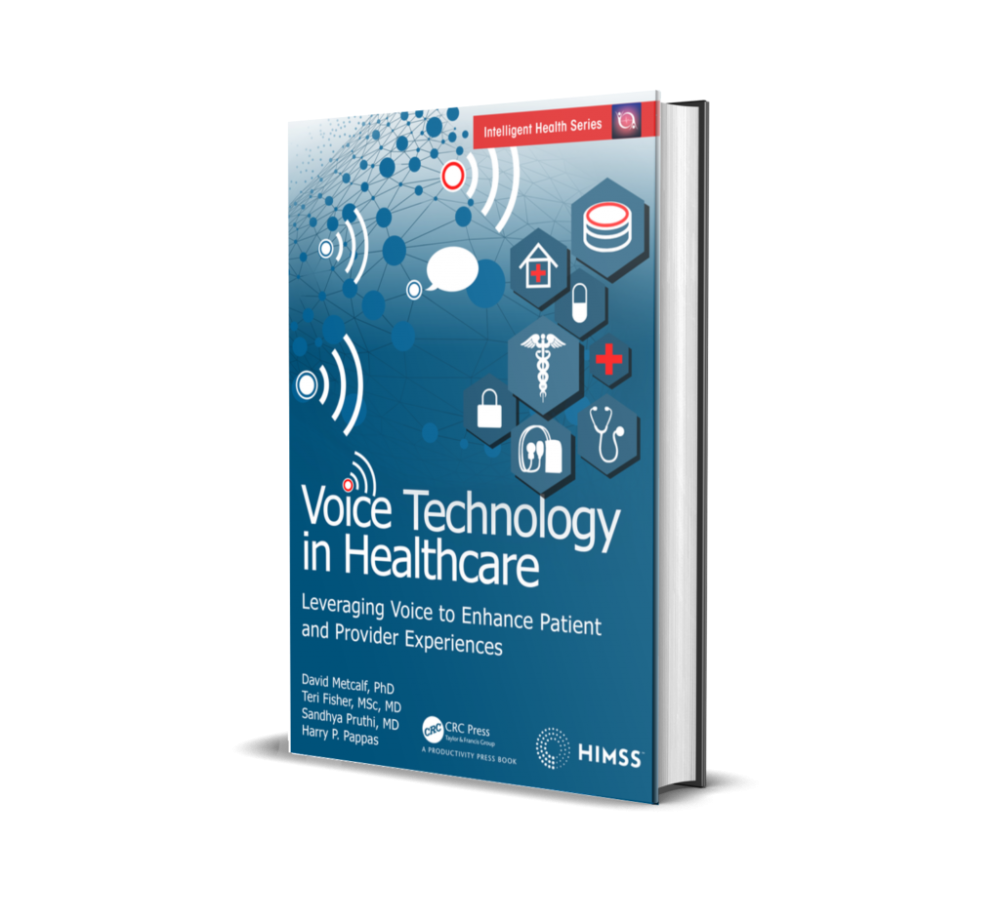 Read Full Story -
Healthcare Clinicians and MedTech Technologists partner to co-publish book on practical applications of voice assistant technology, like Amazon Alexa
|
More news from this source
Press release distribution by PRLog