Colorado's biggest lumber supplier joins other leading entrepreneurs to present webinar on using e-commerce to revive profits during the pandemic.
(PRUnderground) April 14th, 2020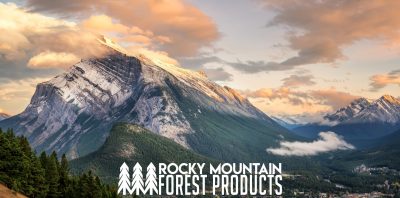 Rocky Mountain Forest Products (RMFP) knows a thing or two about persevering through tough times. The company nearly lost everything during the 2008 recession, then reinvented itself to become the largest lumberyard in the State of Colorado. In an effort to share what they learned, they joined other respected entrepreneurs for a webinar providing small businesses with actionable strategies for surviving the covid-19 pandemic.
RMFP provides quality fencing, siding, and lumber products. They take the middleman out of the purchase process, sourcing products directly from mills and selling "wholesale-to-public" for increased customer savings. In their 40 years of business in Colorado, they have serviced over 1 million customers.
Taylor Poole, Director of Marketing, represented RMFP in the free webinar on April 3. He was joined by Damon Burton, head of Utah-based digital marketing firm SEO National, and Bryce Ballew, CEO of Tradecraft industries — a first-of-its-kind co-working space for construction companies.
The webinar centered on digital marketing strategies, including greater use of social media to help companies grow during tough times.
"With so many people sheltering in place, brick-and-mortar business are really hurting," said Poole. "From our own experiences, though, we know that hard times can bring the greatest growth. Now is the perfect time for businesses to bolster their digital presence and get their brand in front of potential customers who are making greater use of the internet right now."
Poole reminded financially-strapped businesses that effective marketing doesn't have to cost a lot of money.
"There are many ways to leverage social media and other digital platforms to provide free upfront value that will translate into customer loyalty and, ultimately, sales," said Poole.
RMFP is respected as a thought leader in its industry. In addition to providing top quality products through their Denver lumber stores, they host The Mill podcast, which highlights different aspects of the construction and trades industry and helps mom and pop companies grow their business through digital marketing.
To learn more about Rocky Mountain Forest Products, view their webinar, or listen to The Mill podcast, visit www.rmfp.com or call (303) 647-9185.
About Rocky Mountain Forest Products
Rocky Mountain Forest Products is the largest supplier of lumber in the state of Colorado. They import lumber directly from the mills and sell it wholesale to retail customers. For more than 40 years, RMFP has been helping builders and homeowners complete their projects under budget.
Press Contact
Name: Taylor Poole

Phone: press@seonational.com

Email: 1-855-736-6285

Website: http://www.rmfp.com
Original Press Release.