Judges voted for Eat REAL's game-changing K-12 program, making it a finalist in the food category.
(PRUnderground) April 28th, 2020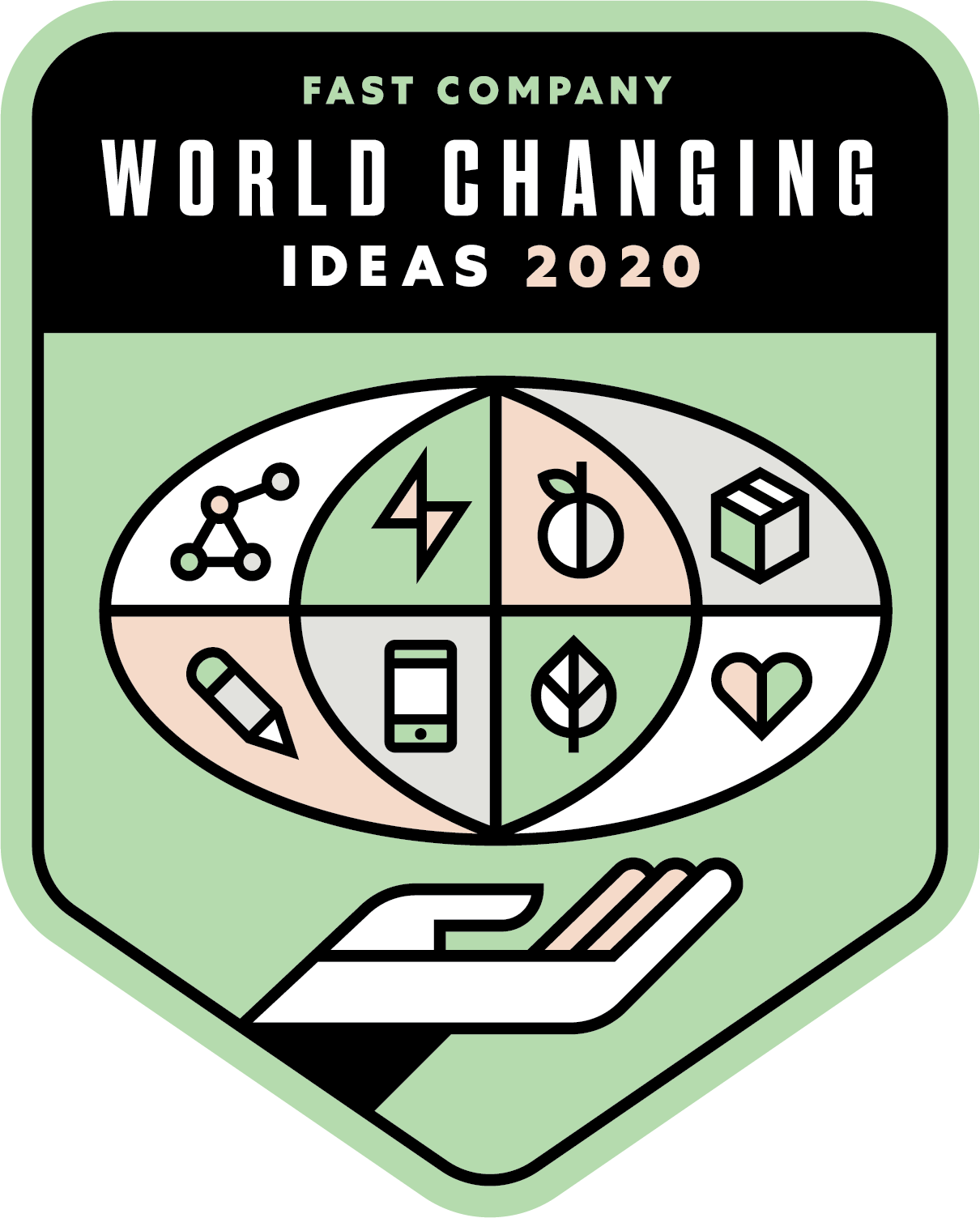 Eat REAL has been chosen as a Fast Company World Changing Idea Finalist. The awards, which were announced today, honor the businesses, policies, projects, and concepts that are actively engaged and deeply committed to flattening the curve when it comes to the climate crisis, social injustice, or economic inequality.
Eat REAL's REAL Food in Schools Program was selected as a Finalist in the Food Category. This initiative was built on the idea that we can change the game for our kids' health and the planet if we support schools in their quests to make food delicious, nutritious and sustainable. During COVID-19, many schools are serving more meals than their local food banks. Supporting our schools as food access points during this crisis and beyond has never been more important for the health of our country. 
"We believe it's time to be bold so during COVID-19 we're doubling down on our nonprofit's ability to create a healthier United States by increasing real food access and knowledge," said Nora LaTorre, Eat REAL's CEO and founder of its K-12 School Program. "We're grateful to be named a World Changing Idea and we're hopeful more people will join our community so we can create a culture of real food and health together" 
Now in its fourth year, the World Changing Ideas Awards showcases select winners, finalists, and honorable mentions. A panel of eminent judges selected winners and finalists from a pool of more than 3,000 entries across transportation, education, food, politics, technology, and more.
"There seems no better time to recognize organizations that are using their ingenuity, resources, and, in some cases, their scale to tackle society's biggest problems," said Stephanie Mehta, editor-in-chief of Fast Company. "Our journalists, under the leadership of senior editor Morgan Clendaniel, have uncovered some of the smartest and most inspiring projects of the year."
About the World Changing Ideas Awards
World Changing Ideas is one of Fast Company's major annual awards programs and is focused on social good, seeking to elevate finished products and brave concepts that make the world better. A panel of judges from across sectors choose winners, finalists, and honorable mentions based on feasibility and the potential for impact. With a goal of awarding ingenuity and fostering innovation, Fast Company draws attention to ideas with great potential and helps them expand their reach to inspire more people to start working on solving the problems that affect us all.
About Eat REAL
Eat REAL® is a 501(c) (3) Public Health nonprofit organization based in Oakland, California. Eat REAL is dedicated to transforming food in K-12 schools, creating a healthier next generation and planet. Launched in 2012, Eat REAL Certified is a nutrition and sustainability best practices certification program working with school district foodservice leaders to raise the bar and make food in schools more nutritious and sustainable. The organization supports over 237 schools across California and the United States to increase real food access and education with financial support from Battery Powered, Raley's Food for Families Foundation, Walmart Foundation, WeWorkForGood, incredible angel supporters and special support from 96 donors through Eat REAL's COVID-19 response campaign. More information can be found at www.eatreal.org/kidsduringcrisis.
Press Contact
Name: Tim Cox, ZingPR for Eat REAL

Phone: 949-606-5879

Email: tim@zingpr.com

Website: https://eatreal.org
Original Press Release.