Early planning has helped largest Colorado lumberyard keep fencing and decking wood in stock even as COVID-19 has routed many lumber suppliers' inventory
(PRUnderground) August 13th, 2020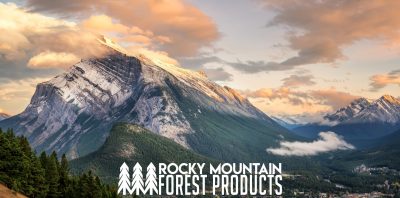 As lumberyards across the country turn customers away due to COVID-19-induced shortages, Rocky Mountain Forest Products is still able to fill contractors' orders. Thanks to a blend of foresight and aggressive buying, they will be receiving 40 containers of imported cedar in the next few months to meet demand for decking, fencing and siding projects.
Rocky Mountain Forest Products is the lumber company of choice for many Denver-area contractors due to their large selection of wood and "wholesale-to-public" business model that allows them to skip the middleman and pass savings on to their customers. In their 46 years of providing Colorado contractors and DIY-ers with quality lumber, reclaimed wood, and composite building materials, they have weathered many swings in the market. This has taught them to look to the future and plan accordingly.
"The recession in the early 1980s nearly shut us down, but we learned to look forward proactively and adjust our strategies to serve our customers and stay profitable in a constantly changing industry," said Taylor Poole, Director of Marketing.
When the COVID-19 outbreak hit, RMFP management saw trouble ahead in the industry.
"Demand was soaring as stay-at-home orders and stimulus checks gave people the time and cash to focus on home improvement projects," said Poole. "And while that was a good problem to have, mills were considered non-essential so they were cutting down production and the wood supply was drying up."
The RMFP team began to buy aggressively, which has allowed them to keep wood in stock while many lumber suppliers, including big box stores, have empty shelves.
"People are leaving Home Depot and Lowe's empty-handed and coming to us for their building materials," said Poole.
Next week, RMFP will get the first of 40 containers of imported cedar from Southeast Asia. They ordered the cedar, which is one of the most popular woods for decks, fencing and siding, in May when they realized that shortages were imminent. The cedar shipments will continue to arrive through December.
"We're hearing about frustrating situations where people are having to put projects on hold because they're a few boards short of completing a deck or a few pickets shy of finishing a fence," said Poole. "We're pleased to be able to help our customers carry on with their work in spite of industry-wide shortages."
RMFP supplies more than 2,500 Colorado contractors, and they have served over 1 million customers since they opened their doors. To find out more about Rocky Mountain Forest Products' inventory at their three locations (two in the Denver area and one in Colorado Springs), visit www.rmfp.com or call (303) 647-9185.
About Rocky Mountain Forest Products
Rocky Mountain Forest Products is the largest supplier of lumber in the state of Colorado. They import lumber directly from the mills and sell it wholesale to retail customers. For more than 40 years, RMFP has been helping builders and homeowners complete their projects under budget.
Press Contact
Name: Taylor Poole

Phone: press@seonational.com

Email: Contact Us

Website: http://www.rmfp.com
Original Press Release.