"Give It To Me" is winning remarkable attention not just in his native Switzerland but across the world.
(PRUnderground) August 28th, 2020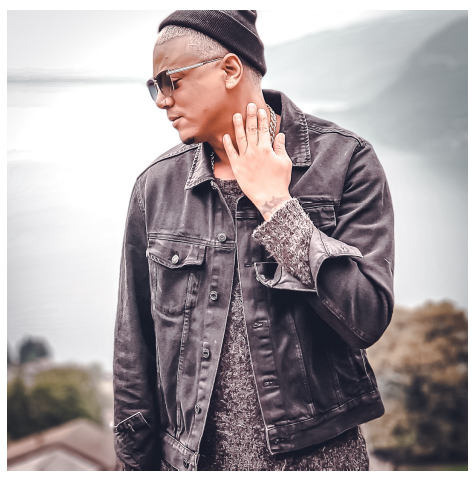 It's often said that music is a global, international language. 32-year-old Swiss musician, Fame Luck, is proving that point more everyday. A passionate musician whose mind has been revolving around music ever since he was a teenager, Fame Luck's inherent desire to keep shining his skills and to continue nurturing his talent through regular practice that has seen him turn himself into a one-man army. Regarded as a top Swizz music producer, music composer and singer as well as a renowned DJ, music clearly flows in his blood. Fame Luck's journey into the world of fame began in 2006, when he caught attention with his first solo EP "Name it X." More than anything, his life as a musician is the perfect example of how nothing is achieved in one night.
"It's amazing to see the amount of recognition I'm receiving here in Switzerland skyrocket," commented the passionate artist. "My new single 'Give It To Me' is very special to me and I am so happy music lovers are enjoying it so much."
"Give It To Me" came to life in an extraordinary way. Recently traveling with his MTV tour series all over the world, Fame took his music and his fan following to the next level. The video for "Give It To Me", was shot in Zanzibar region of the African country, Tanzania, during the tour and has gained extraordinary success on online platforms.
This song has further made him a household name in Switzerland, owing to the fresh visuals shown in the song. In fact, the song has already touched 100K online views, making it a runaway hit.
Born in Marrakech, Fame Luck is today at home in Switzerland, from where he is successfully creating music trends that impress listeners across the world. Though he began by indulging into music mixing but soon he got enthralled with different genres of music, such as pop, great club, electro, hip hop & house, etc. This inspired him to gain further experience across these genres. Eventually, Fame Luck's hard work and persistence took him to the biggest, hottest, craziest nightclubs and music festivals in London, Amsterdam, Paris, Miami, Mallorca, Stockholm, Milan, India, Dubai, New York, Tanzania, Marrakech, Croatia, etc. He has also recorded for music labels like Potty Mouth Music, Lougin' Records, Nosi Music, to name a few.
In the year 2010, Entertainment Media adjudged Fame the most talented DJ in Switzerland because of producing consistently great music along with fellow artists.
The amount of fame that this talented man has attained so far is due to all this and more. In 2006, he launched "Rock it Science", his new music label, which came to life after Fame spent a lot of time, focus & energy on it. Around this time, he also joined hands with Eric Sharp to create vibrating music, which enticed their fans and created a new audience for him, among both fans and fellow musicians in the industry.
In 2009, Fame joined forces with "The Gold Generation Crew", for a song titled, "We Love Kazantip." The song not only generated unprecedented response among the listeners, it also led them to compose the official Kazantip Festival song.
Among his most recent collaborations happened in 2013, where Fame Luck got together with the Paris-born international model, producer, actor & DJ Willy Monfret. Fame and Willy had been friends before that, but coming together professionally strengthened their musical partnership too. In 2014, Fame composed 'Booty', which was re-worked as an official remix by renowned America actress/singer/businessperson Jennifer Lopez.
And we can't forget some of his most memorable projects as a music producer have been "Let's Do It Now" by Big Ali, Mohombi & Lil Jon, You Give Me Life (2017), Through the Pain (2019), and of course, his most recent release "Give it to Me".
Currently, Fame can be found enjoying a brilliant working partnership with some of the most notable names in the world of music like DJ Snake, Snoop Dog, Bob Sinclair, Rich The Kid, Xenia Tchoumitcheva, Ryan Leslie, Lit Job, Busta Rhymes, and Migos. Other industry stalwarts who have supported his music over the years include Diplo, Skrillex, Major Lazer, and Avicii.
Expect the successes to continue.
To learn more be sure to visit http://www.fameluck.com. Stay part of the conversation with Fame Luck on Instagram, Facebook, Twitter, Spotify, and YouTube.
About Fame Luck
Fame Luck is a multi-faceted Swiss musician and producer on the rise.
Press Contact
Name: Ava Ilicic

Phone: +41789201548

Email: Contact Us

Website: http://www.fameluck.com
Original Press Release.