(PRUnderground) September 9th, 2020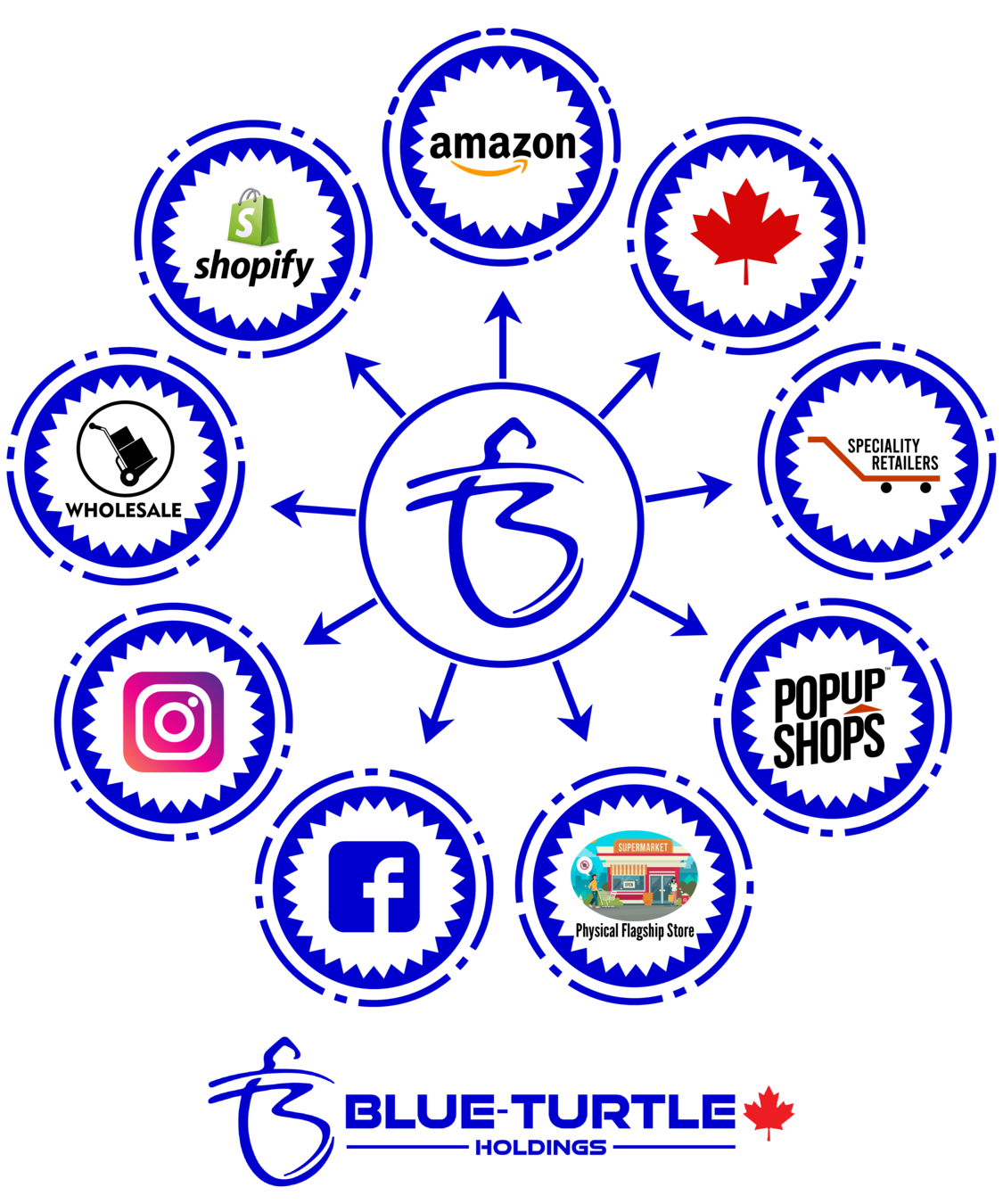 The Canadian e-commerce powerhouse Blue-Turtle is expanding the reach of international distributors by bringing their products to the Canadian online marketplace. The 100% privately owned Canadian wholesale company boasts over a decade of experience and is able to leverage its network and expertise to distribute goods through a variety of channels. Blue-Turtle possesses an effective online infrastructure that distributes consumer goods across Canada via their 5-star Amazon FBA platform, specialty retailers, and pop up shops across Western Canada.
Clients who have set up wholesale accounts with Blue-Turtle are able to see a measurable increase in their marketplace reach. Based on the premise that they are entrepreneurs just like their clients, Blue-Turtle focuses on providing a risk free strategy for their clients by paying for purchases up front. The company never returns products and also continually re-orders, ensuring their clients that they can focus on what they do best: making great products. Blue-Turtle also absorbs the loss if they aren't able to sell what they purchase from their wholesalers or manufacturers, which only adds to the risk free conditions of working with their company.
A company representative had this to say about Blue-Turtle's operations: "Blue-turtle is very proud to be a leader in bringing new products and companies to the ever growing Canadian marketplace. Our ability to provide a low-risk operation for our customers is at the forefront of our minds, and we've great success for our clients using our low-risk model. Blue-Turtle's team of experienced and dedicated professionals are crucial in integrating the necessary logistics into their ecommerce wholesale distribution strategy. With that being said, it's our duty to continue contributing to the growth and success of our clients."
Blue-Turtle offers fast and reliable service, and an understanding of the complexities of wholesale distribution. Client's interested in expanding their reach into an ever-growing market can get in contact with Blue-Turtle through their website www.blue-turtle.ca.
Media Contact:
Catalina
1.833.788.7853
media@blue-turtle.ca
About Blue-Turtle Holdings
Blue-Turtle Holdings is a Canadian wholesale company helping International brands bring their products to the Canadian online retail market place. With their solid online infrastructure and partnerships with Amazon FBA and Specialty Retailers in Canada.
The post e-Commerce Wholesale Distribution Leader 'Blue-Turtle' Successfully Brings Products To Canadian Online Marketplace first appeared on PRUnderground.
Press Contact
Name: Catalina

Phone: 1.833.788.7853

Email: Contact Us

Website: http://www.blue-turtle.ca
Original Press Release.