While COVID-driven shortages have led to sky-high lumber prices compounded by gouging, Colorado's largest lumberyard affirms commitment to keep prices reasonable
(PRUnderground) September 11th, 2020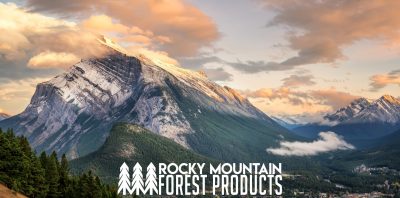 Rocky Mountain Forest Products opened their doors 46 years ago with a revolutionary business model: they would source top quality lumber directly from mills, skip the middleman and pass the savings on to customers. Today, the company is refusing to let the pandemic undermine their commitment to affordability.
Rocky Mountain Forest Products (RMFP) enjoys the distinction of being the largest lumberyard in Colorado, but that's a far cry from where they were in the mid-1980s. Crushed by the recession, they were on the brink of shutting down. They streamlined, diversified and invested in proactive marketing — all with the intent to rebuild a business that would withstand the inevitable ups and downs of the construction market. Today, they have served over 1 million customers and sustained a reputation for sourcing the highest quality fencing, siding and decking products while offering lower prices than their competitors.
Due to COVID-19, RMFP is facing new challenges. The shutdown of mills at the onset of the pandemic collided with an onslaught of home improvement projects driven by Americans who suddenly had more time on their hands. The result was a perfect storm with supply lagging even as demand skyrocketed. The National Association of Home Builders reported in an August 6 blog that the price of U.S. lumber had risen 80 percent since mid-April. By the end of August, NAHB adjusted that figure to 120%.
The lumber shortage has affected professionals at many levels, including DIY-ers seeking lumber to build a backyard fence, deck builders with a long backlog of orders, real estate developers unable to break ground on planned projects and lumber dealers like Rocky Mountain Forest Products looking to keep everyone supplied. As a result of the shortage, many lumberyards have turned to price gouging to pad their profits while providing materials to eager buyers.
"There's a feeling of desperation right now with some people being willing to pay any price to get their projects done, and we are hearing about opportunists trying to exploit the situation to make an extra buck," said Taylor Poole, Director of Marketing at Rocky Mountain Forest Products.
The RMFP team is reaffirming its commitment to source lumber as affordably as possible and keep its profit margins the same as they have always been.
"We have distinguished ourselves from our competitors by charging low prices for all of these years, and we're not going to change that now," said Poole. "Long after this pandemic is over, our commitment to our customers remains, and we want to be true to that."
RMFP has distinguished itself in the wake of the COVID-19 outbreak by maintaining a robust inventory, even as big box hardware stores have disappointed customers with bare shelves. They did this by anticipating and preparing for the shortage and leveraging their long-standing relationships with mills to get "first dibs" on wood for decking, siding and fencing.
Poole said that while the current shortage is unnerving for the industry, his company is prepared to ride it out with the same commitments to quality and affordability that they have always embraced.
"These tough times won't last forever, and we're happy to be in a position where we can continue to deliver with consistency to our clients," said Poole.
RMFP is proud to supply more than 2,500 Colorado contractors with building materials. To find out more about Rocky Mountain Forest Products' inventory at their three locations in the greater Denver and Colorado Springs areas, visit www.rmfp.com or call (303) 647-9185.
About Rocky Mountain Forest Products
Rocky Mountain Forest Products is the largest supplier of lumber in the state of Colorado. They import lumber directly from the mills and sell it wholesale to retail customers. For more than 40 years, RMFP has been helping builders and homeowners complete their projects under budget.
The post Rocky Mountain Products Maintains Fair Prices Despite Soaring Lumber Costs first appeared on PRUnderground.
Press Contact
Name: Taylor Poole

Phone: press@seonational.com

Email: Contact Us

Website: http://www.rmfp.com
Original Press Release.