Global Talents Digital is the world's first international hybrid online fashion event that brings together designers and technology. It combines new cutting-edge fashion collections, digital art and virtual influencers in one event. Global Talents Digital is blurring the lines between actual fashion and virtual world, using the advantages of both.
(PRUnderground) September 17th, 2020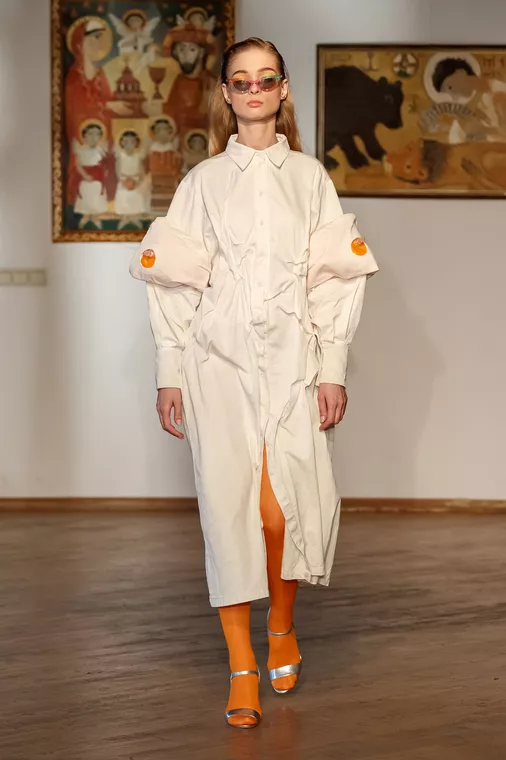 The second edition of the event focuses on sustainability. It took place online and was watched more than 7 millions times. Video streams of Global Talents Digital were followed worldwide on 100 international websites, as well as on online platforms of famous concept stores and showrooms from Paris and Berlin. 103 participants from 34 countries and areas collaborated to bring up the sustainability issue to their audience.
The central event of the project was the Day of Moscow-based brands with a focus on sustainable fashion development supported by the Department of Entrepreneurship and Innovative Development of Moscow. The concept suggested humans to reconsider the principles of consumption and abandoning buying so-called fast fashion. Being responsible is the hottest new thing!
2020 brings new ways to demonstrate artistic skills and requires an innovative approach to communicate with an audience. Thus, 8 participating brands showcased their collections using augmented reality in their video presentations. It naturally helped to arouse the interest among bloggers and influencers.
For example, new showcases of SERAYA and BLANC brands went with a help of digital avatars in AR. Previously you had to spend a lot of material for trial patterns and casting samples to demonstrate how the thing would look. Now this function has been taken over by new technologies, they can be used to model clothes, quickly make adjustments without 'wasting' the fabric. Also, digital models were presented in an animated video by two other brands—KREMLYAKOVA and HOLY MHPI* by MOSCOW ART INDUSTRIAL INSTITUTE.
Another Moscow brand—RigRaiser—considers that creating clothes is a dirty business. To respect nature, designers are promoting upcycling—updating clothes with the involvement of different artists.
The ATUMATU brand creates swimwear made of fishing nets, which often entangle turtles. A lot of volunteers need to rescue animals. To draw attention to the topic, the brand is using AR with problems visualization.
The world's tiger population is declining dramatically due to human actions. The brand RADICAL CHIC uses original print with wild animals and plants on its products. The brand's broadcast is accompanied by a themed augmented reality with a tiger.
The brand RCP 4.5 uses cotton and only natural materials. When growing cotton, a lot of water is lost and the ecosystem suffers. Birds have nothing to eat, since the fields are treated with pesticides and insects cannot exist. Secondly, cotton is an unspoken symbol of low-wage labor. Unfortunately, it is common in modern clothing production. Using cotton flowers in AR, the brand shows the concern in these issues.
About Fashion Studio Mag
The post Fashion Designers From Moscow Resolving Ecological Issues Via AR (source: Fashion Studio Mag) first appeared on PRUnderground.
Press Contact
Name: Eleonora

Phone: +1 226 985 4779

Email: Contact Us
Original Press Release.