Smart Mind Robotics (SMR) launches an online Robotics course for students, as young as Kinder, that will honor First Responders by providing discounts and minifigures to participants. The 6 one-hour classes will teach those registered how to build and Code a Robot using the popular Coding language Scratch, developed at MIT. Participants will be challenged and guided by a live instructor via videoconferencing, working under the First Responders theme. The course begins September 28, 2020 and families of First Responders and Military will receive a 10% discount by texting FRCODE to 619-500-6498
(PRUnderground) September 18th, 2020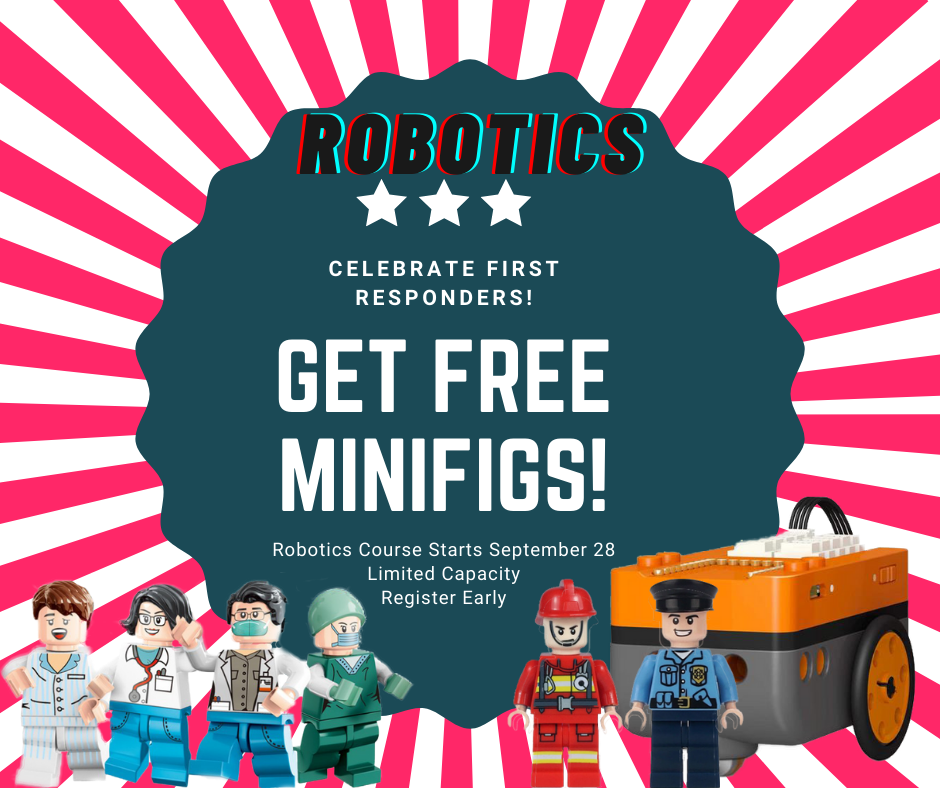 SMR developed the popular online Robotics courses to help maintain the characteristics of a regular after school class by providing equipment that students will use at home and enhancing the challenges with minifigures that students enjoy and collect. The course features a live instructor that teaches and guides students throughout the class and the hands-on challenges. Some challenges include building an ambulance or police vehicle to help those in need. The videoconferencing software further allows the instructor to break up the class into groups and maintain the benefits of working with small teams to solve daily tasks.
Online classes have been recently popularized due to current health concerns and safe distancing guidelines, but the SMR courses bring Online Robotics to a level that allows students to work in teams in a completely hands-on environment. The Robot Kit costs under $60 and will be used in upcoming courses. The LEGO-compatible Robot can be programmed using Scratch, Arduino and Python languages plus can be remote controlled via Bluetooth for even more fun. The 6-hour course, taught in multiple days, also costs $60 per participant. The low cost is meant to draw students that previously had difficulty affording a technological class with all the benefits of a live and not pre-recorded class.
About Smart Mind Robotics
Smart Mind Robotics (SMR) has been teaching Robotics and Coding since 2008 and has taught over 14,000 students in mostly after-school classes at local elementary schools. Pre-pandemic, SMR enjoyed solid growth in Southern California and had increased its reach to over 40 local schools. New online programs have opened new doors and a new audience for SMR that now reaches outside of California and into the rest of the United States. For more information and to register for the latest online Courses, visit our website at www.smartmindrobotics.com.
The post Smart Mind Robotics' Live Online Course to honor First Responders first appeared on PRUnderground.
Press Contact
Name: Baltazar Perez

Phone: 619-823-2696

Email: Contact Us

Website: https://www.smartmindrobotics.com
Original Press Release.